Friday, August 16, 2019 / by Juan Grimaldo
The cheapest places to live in the U.S. are El Paso, Texas, and Lincoln, Neb., according to a new study by Move.org that ranks cities based on cost of living. In El Paso, the average cost of living is $1,182.96 per month and, in Lincoln, it's $1,291.50. On the opposite end of the spectrum, San Francisco (at a $4,210.60 average cost of living per month) and New York (at $3,956.11) have the highest costs of living in the nation.
Move.org analyzed the living costs in 75 of the largest U.S. cities and ranked them based on affordability. In evaluating cost of living, they factored in rent for a one-bedroom apartment, average utility and internet costs, fuel prices, and food.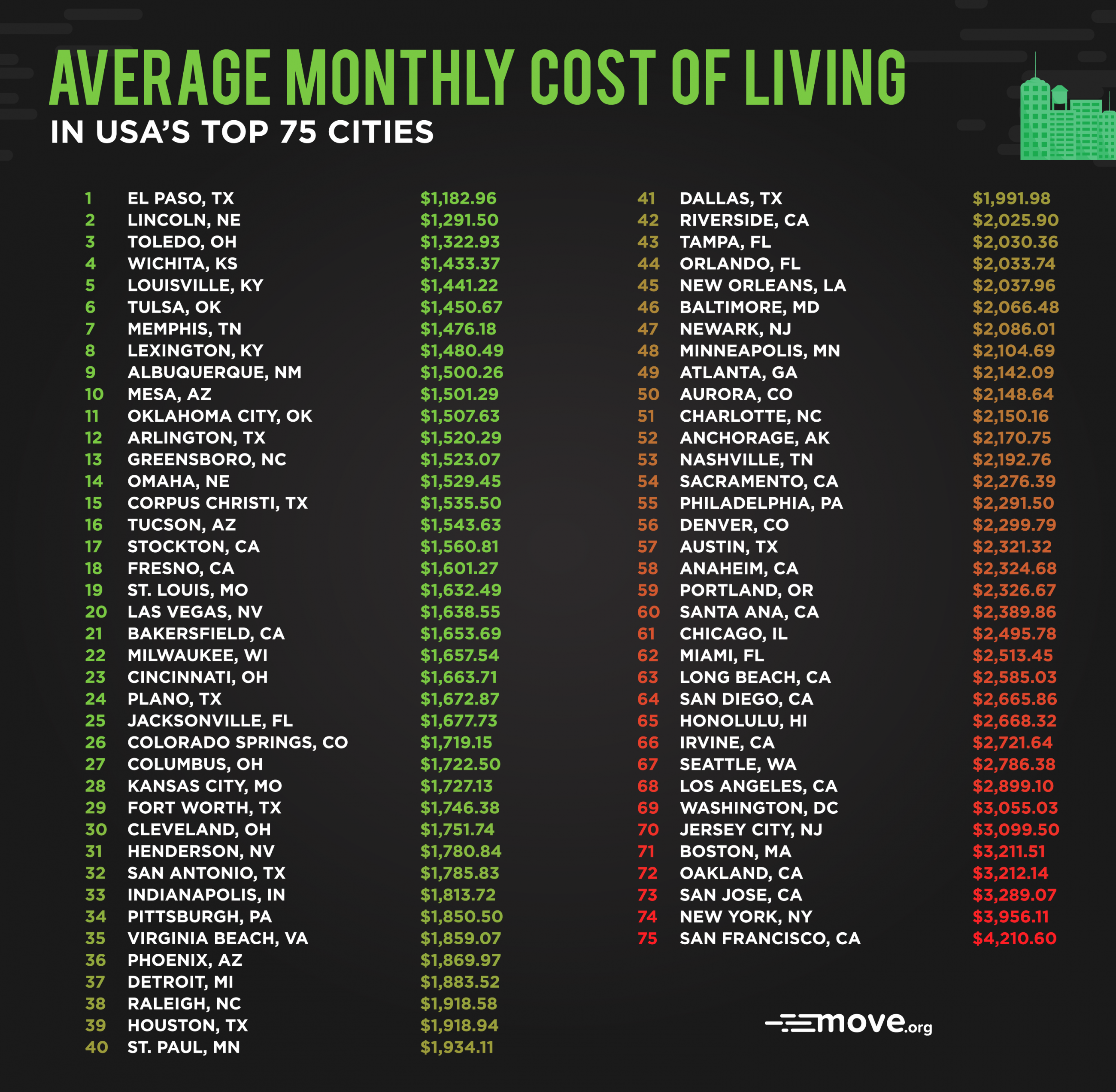 Source: