Friday, July 19, 2019 / by Juan Grimaldo
Strong economy continues to bolster demand for new homes around greater Phoenix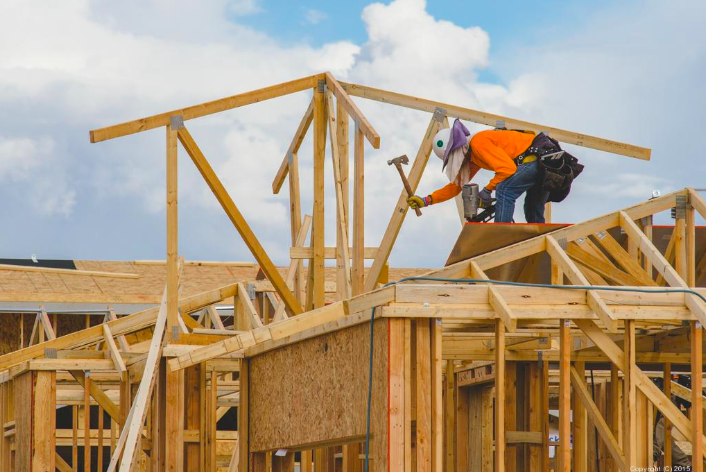 (Image: Brian Snider)
See what parts of the Valley are seeing the most new-home escrow closings.
Queen Creek is becoming a more popular city to buy homes these days, according to data from RL Brown Housing Reports.


The rapidly growing southeast Valley city has moved up the charts on the number of escrow closings of new homes, climbing from No. 11 in May 2018 to land at No. 4 in May 2019.


Nearby Chandler also broke into the top 10, landing at No. 8 in May 2019, up from 12th a year earlier.


Escrow closing is the evidence of title transfer from builder to buyer. Until that happens, it is a pending sale and can blow up for a myriad of reasons, said RL Brown, founder of Home Builders Marketing Inc. and publisher of the RL BrownHousing Reports. Any other use of the term "sale" actually is a misnomer until the deal closes escrow.


"The southeast Valley continues to be a very hot housing market area, with a number of new land deals stoking the demand potential for that to continue for several years," Brown said.


Looking at single-family permits, Queen Creek showed a 21% growth in permitsissued between January and May 2019, with a total of 545 permits issued through the end of May, according to the Home Builders Association of Central Arizona's most recent Valley report.
"More farm land will become housing communities and the demand will grow with the employment boom in the southeast Valley even as some of that activity is now shifting to Pinal County," according to the report.


That said, Casa Grande and Coolidge in Pinal County show the biggest growth in single-family building permits in HBACA's May monthly report.


While the number of permits in each of those small towns isn't very high — 58 for Coolidge and 299 for Casa Grande year to date — these are the two areas experiencing the fastest growth in single-family permits.


Along those lines, Wade Jurney Homes paid $6.9 million for 192 finished lots from Garrett Development within Dominion Creek in Casa Grande.


This will be Wade Jurney Homes' third Casa Grande location and will target entry-level home buyers, Lafferty said.


This deal also represents the third homebuilder deal that The Land Agency recently brokered for finished lots in the Casa Grande market, she said.


Here's a closer look at the top cities in metro Phoenix with the highest new-home escrow closings: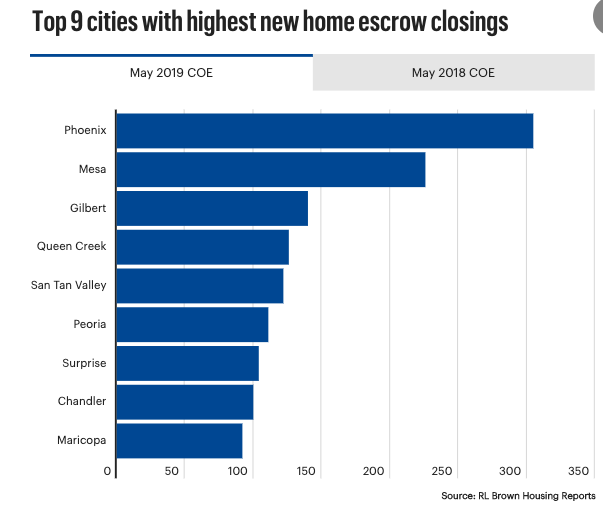 By Angela Gonzales – Senior Reporter, Phoenix Business Journal