Thursday, May 9, 2019 / by Juan Grimaldo
Average cost of the units expected to be around $750,000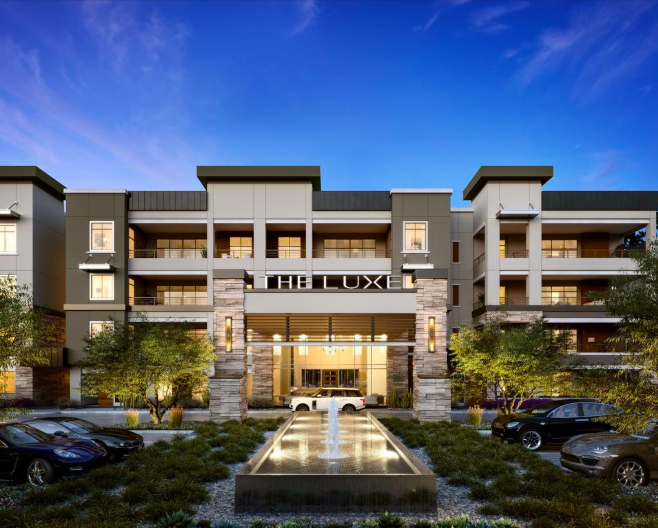 (Image: Provided by The Statesman Group)
The Luxe is a $145 million luxury condominium community that will break ground this week in Desert Ridge in north Phoenix.



The Statesman Group is set to begin work this week on a $145 million luxury condominium community in Desert Ridge.
It's a busy time for the Scottsdale-based company, which also broke ground on the third phase at The Cays in Downtown Ocotillo, a $90 million condominium community in Chandler.
"All developments are underway," said Alana Mann, owner and president of The Statesman Group. "We're building a lot of units and getting things done. We have something for every age group now, which is good."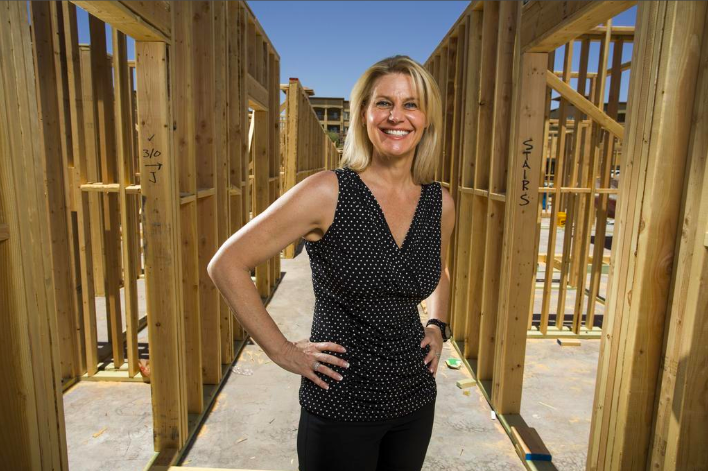 (Image: Jim Poulin, Phoenix Business Journal)
Alana Mann, owner and president of Scottsdale-based The Statesman Group, is breaking ground on two projects this week.


The luxury condominium community in Desert Ridge is being called The Luxe, which eventually will include 223 units with an average sales price of around $750,000 but can reach into the $1 million range for those units that abutt the JW Marriott Phoenix Desert Ridge Resort & Spa's Wildfire Golf Club in north Phoenix.
Those condos will range between 1,636 and 2,300 square feet.


Phase I will consist of two buildings totaling 60 condos, with 30 units in each building.


"We've already pre-sold 60% of the first building," Mann said.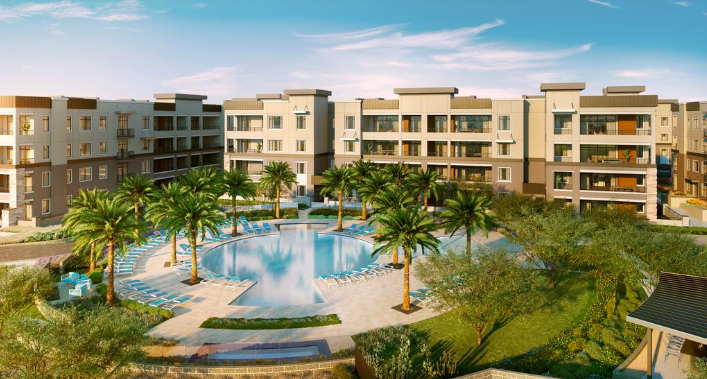 (Image: Provided by The Statesman Group)
The Luxe at Desert Ridge will be built on 10 acres in north Phoenix.


Phase I also will include a 13,000-square-foot clubhouse that will include an Olympic-size swimming pool and a 4,500-square-foot fitness center, a yoga studio, wine room and theater.
"We're going to have a full-time concierge. We are barring no expenses on this," Mann said, adding that the concierge will be expected to help with everything from stocking residents' refrigerators to arranging to fix their flat tires.
So far, she's noticed the project is attracting empty nesters, secondary home owners and even working professionals.
Meanwhile, across town in Chandler, she started construction on the third of four phases at The Cays.
"The first two phases are over 93% sold out," Mann said.
When completed, that project will include 278 units, with 64 units in the third phase.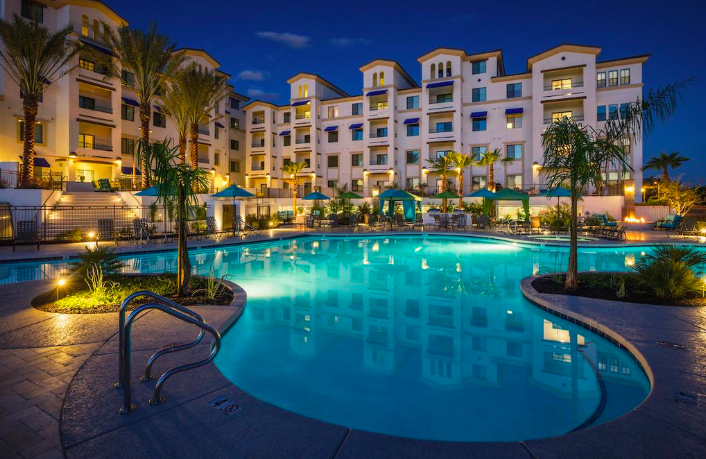 (Image: Ryan Wilson)
Construction has begun for the third phase of The Cays in Downtown Ocotillo, a $90 million condominium community in Chandler.


By Angela Gonzales – Senior Reporter, Phoenix Business Journal