Monday, July 15, 2019 / by Juan Grimaldo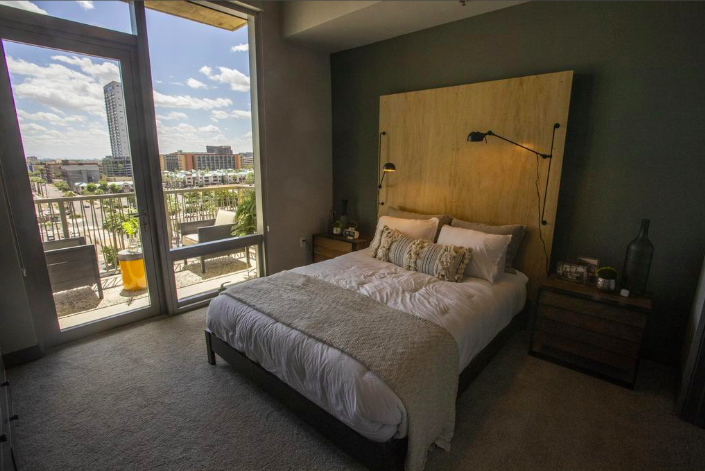 (Image: Jim Poulin | Phoenix Business Journal)
A bedroom at the Stewart apartment tower in downtown Phoenix. Rents continued to climb across the Valley in the first half of the year.


The mid-year assessment shows Phoenix rents rose 5.8% during the first six months of the year. That is the highest percentage growth in the country among major metro areas.


Average rent in Phoenix through June sits at $1,084 — up $59 since Jan. 1, according to RentCafe. But when you look around the Valley, average apartment rents fluctuate greatly.


In Scottsdale, for example, average monthly rent was $1,495 in June, up $34 since the start of the year, whereas Glendale apartments averaged $993 last month, an increase of $44 since January.


Elsewhere around the Valley, Tempe had average rents of $1,383 in June, Chandler was $1,335, Gilbert was $1,298 and Peoria saw rents of $1,188 for the month.


Mesa renters are paying $60 more a month since the beginning of the year, with a June average of $1,054, according to RentCafe.


Looking at the top 20 renter markets nationwide, Chicago had the next highest rent percentage increase after Phoenix at 4.8% followed by Las Vegas at 4.7%. In Houston, apartment rents increased by only 1.1% through June.


Manhattan saw the only average rent decrease — 0.1% — but rents in the Big Apple are still the most expensive in the country, averaging $4,190 per month, followed by San Francisco at $3,697.

By Tim Gallen – Digital Editor, Phoenix Business Journal