Tuesday, August 27, 2019 / by Juan Grimaldo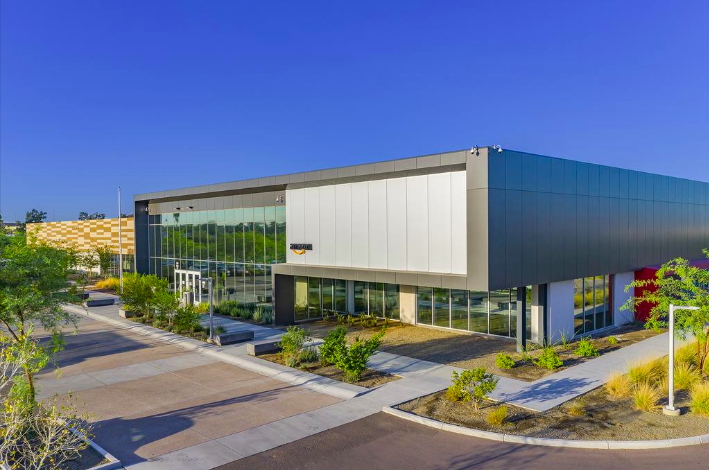 (Image: Provided BY CBRE)
The 236,000-square-foot office Alameda office campus was sold in one of the largest transactions of 2019 so far, fetching $71.5 million.
Nearly $1 billion worth of office properties changed hands in the Phoenix metro during the first half of 2019, and the market continues to draw out-of-state and foreign investors.


The area had 61 office transactions worth more than $1 million with a minimum of 20,000 square feet during the first half of the year, according to statistics tracked by CBRE Executive Vice President Barry Gabel and his team. In total, there was $943 million worth of sales tracked during the first six months of 2019.


"There is lots of new capital continuing to come to Phoenix," said Chris Marchildon, first vice president at CBRE. "The buyer pool is as great as it's been probably ever."


The average office property sale price tracked during the first half of the year was $15.5 million, and there were seven sales in excess of $40 million, which Marchildon said was on par with about where Phoenix was at the same time last year, both in deal size and pricing. Deals averaged about $156 per square foot.


Phoenix hit its peak per-square-foot price, which was $222 on average, during 2008, so even though prices likely will trend higher during the second half of the year to about $190, Phoenix remains below peak prices, Marchildon said.


Gabel said he expects to see more buildings trade for prices near or above $400 per square foot later in the year, as some premier office product will likely sell. The market will see many more transactions in the $300 to $350 per square foot range.


"Phoenix had never been known like that," Gabel said, adding some of the more popular coastal markets, such as Seattle and San Francisco, often have prices of about $625 per square foot, so Phoenix still fares far better for affordability.


The brokers continue to see buyers that are new to the Phoenix market from other states and other countries, Marchildon said. The group has seen interest from Canadian, Middle Eastern, Asian and South American buyers.


Through the second quarter, there are 15 office buildings under construction in metro Phoenix totaling 2.5 million square feet. Nearly 43% of the space under construction is pre-leased, according to CBRE data.


Gabel, Marchildon and Will Mast also represented Harvard Investments and Lincoln Property Co. in the sale of Waypoint, a four-building office complex in Mesa that fetched the highest price tag of the year so far, $107.6 million. That sale closed in August, so it was not counted in the statistics for the first half of the year.



By Corina Vanek – Reporter, Phoenix Business Journal