Wednesday, July 31, 2019 / by Juan Grimaldo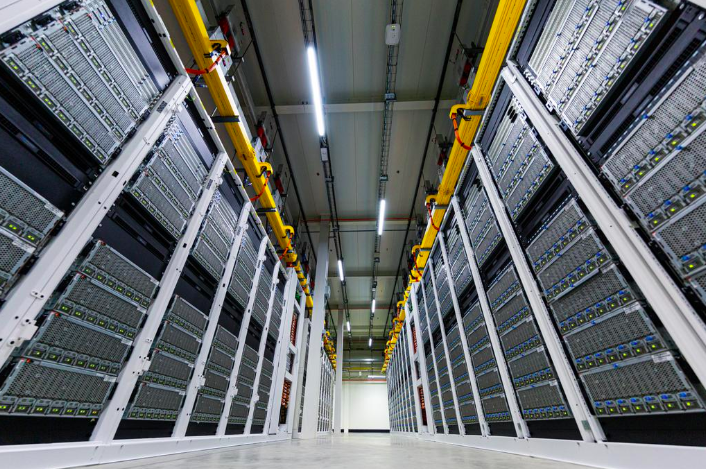 (Image: Provided by the City of Goodyear)
Microsoft will build three data center campuses in the West Valley.
Three "state-of-the art" data centers that Microsoft Corp. is constructing in Goodyear and El Mirage will employ a total of 110 people in their first phases, which are planned to open around 2021.


Arizona Gov. Doug Ducey, along with the mayors from Goodyear and El Mirage and representatives from Microsoft (Nasdaq: MSFT) and First Solar Inc. (Nasdaq: FSLR) presented plans for Microsoft's West Valley data centers at a press conference Tuesday morning at the tech giant's Tempe offices.


Brian Janous, general manager of energy at Microsoft, said the process to choose sites for the new data centers took years, and the company chose Goodyear and El Mirage for the availability of labor and energy supplies, as well as the cost of land. The 110 jobs will be spread across the three new facilities, which Janous said is a normal workforce size for facilities on that scale.


El Mirage Mayor Alexis Hermosillo said Tuesday that the first phase of Microsoft's El Mirage site will total 254,000 square feet.


Janous said all three sites Microsoft purchased have room for additional phases, but the company has not finalized a timeline for any phases beyond the first.


The data centers will be designed to be energy and water efficient, Janous said, adding the centers will not use any water for cooling on days when the temperature is below 85 degrees. Microsoft will collaborate with Tempe-based First Solar to buy the energy generated by First Solar's Sun Streams 2 solar plant, which will be functional by 2021.


Construction has already begun on the three sites, Janous said, and all are expected to come online at about the same time.
By
Corina Vanek
Reporter, Phoenix Business Journal