Tuesday, January 21, 2020 / by Juan Grimaldo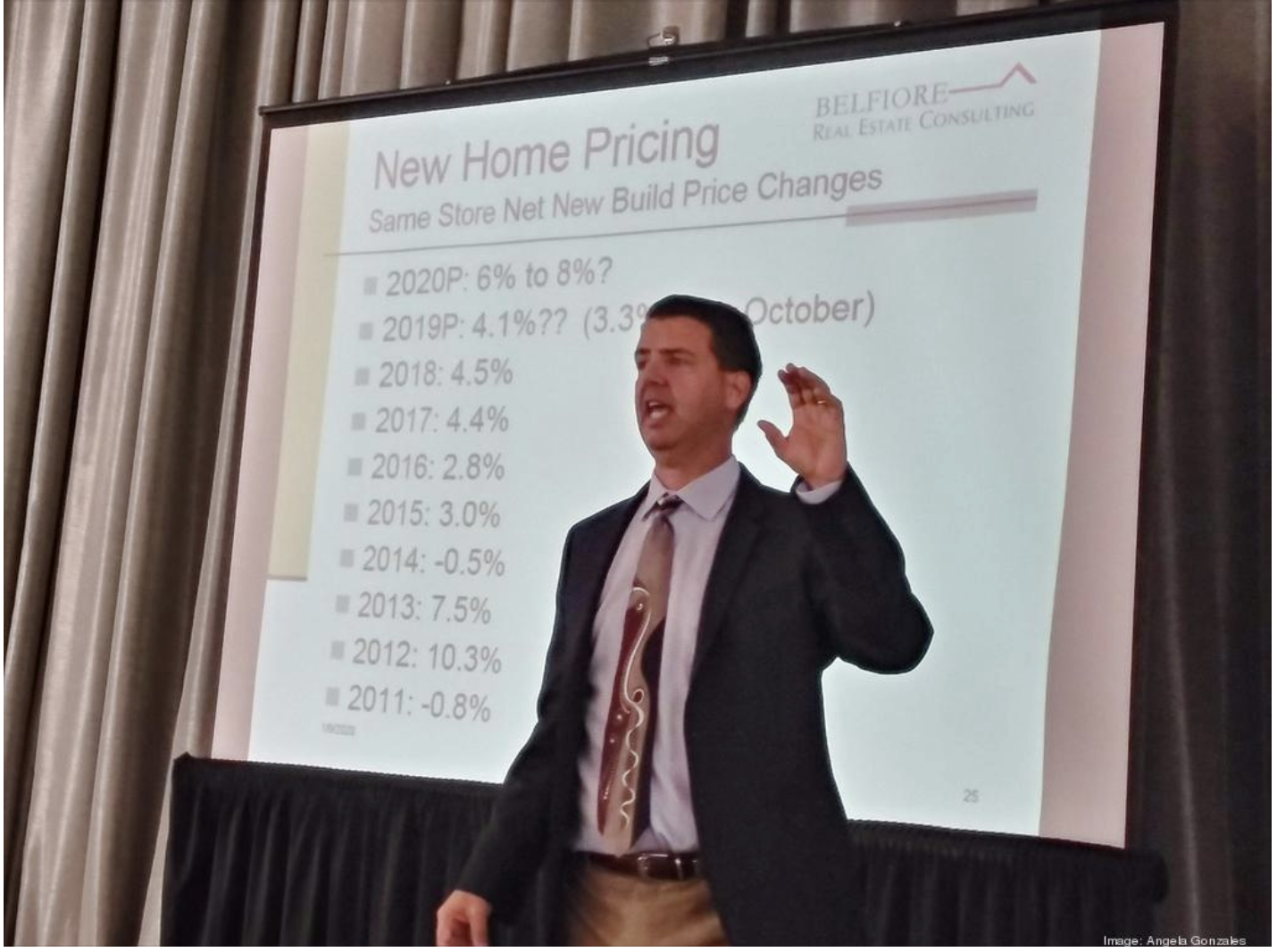 Jim Belfiore, founder of Belfiore Real Estate Consulting, presents a market update for homebuilders on Jan. 9.
ANGELA GONZALES
By Angela Gonzales – Senior Reporter, Phoenix Business Journal

Jim Belfiore suggests that homebuilders should cancel their vacation plans.
In his 2020 market update, the founder of Phoenix-based Belfiore Real Estate Consulting said he expects a busy season for new home sales, especially because existing home market inventory is so low.
Metro Phoenix has 15,301 total listings, which equates to a 2.1 month supply. That's down from 3.3 months supply a year ago and 2.9 months supply two years ago, he said, citing the Cromford Report.
"Sales are going to skyrocket, as long as mortgage rates don't go up," he told homebuilders at his presentation on Jan. 9. "It's going to be a busy spring. Don't go on vacation."
Here's a closer look at new home sales in metro Phoenix: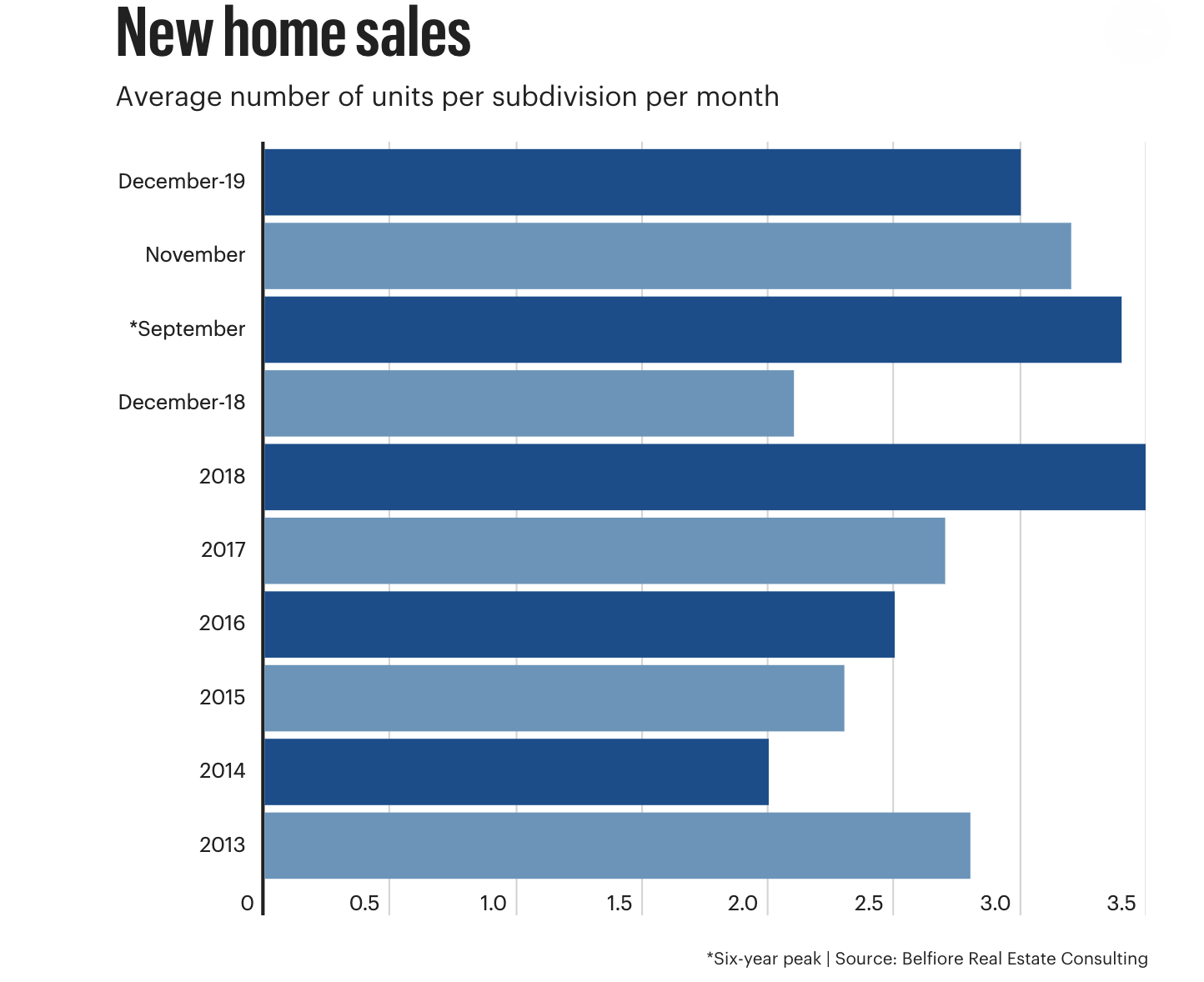 Metro Phoenix currently has 554 new home communities where homes are being sold, which essentially is the same number from four years ago, Belfiore said.
Within the past 30 days, metro Phoenix had 41% more new home sales than during the same period a year ago, Belfiore said.
So not only are existing home sales sparse, but so is the new home supply, creating huge demand for homebuilders, he said.
Belfiore said he's seeing the most new activity along new freeway construction. The area along Loop 303 from Interstate 10 where Buckeye and Goodyear meet through Surpries will see 15 new home subdivisions opening within the next four months, he said.
Another hot growth area in the West Valley will be along the new Loop 202 connection from Interstate 10 through Laveen, where three communities are going up along both sides of that freeway, Belfiore said.
The third area that will see significant change in 2020 is Coolidge in Pinal County near Casa Grande. The town hasn't seen much activity until recently.
"There have been a couple of builders active in 2019, but now you have new builders that have planted their flags to be opening up," he said. "You're going to see dynamic things in Coolidge, Arizona. Those people are traveling down Highway 87, which is Arizona Avenue, getting to these new communities."