Monday, October 21, 2019 / by Juan Grimaldo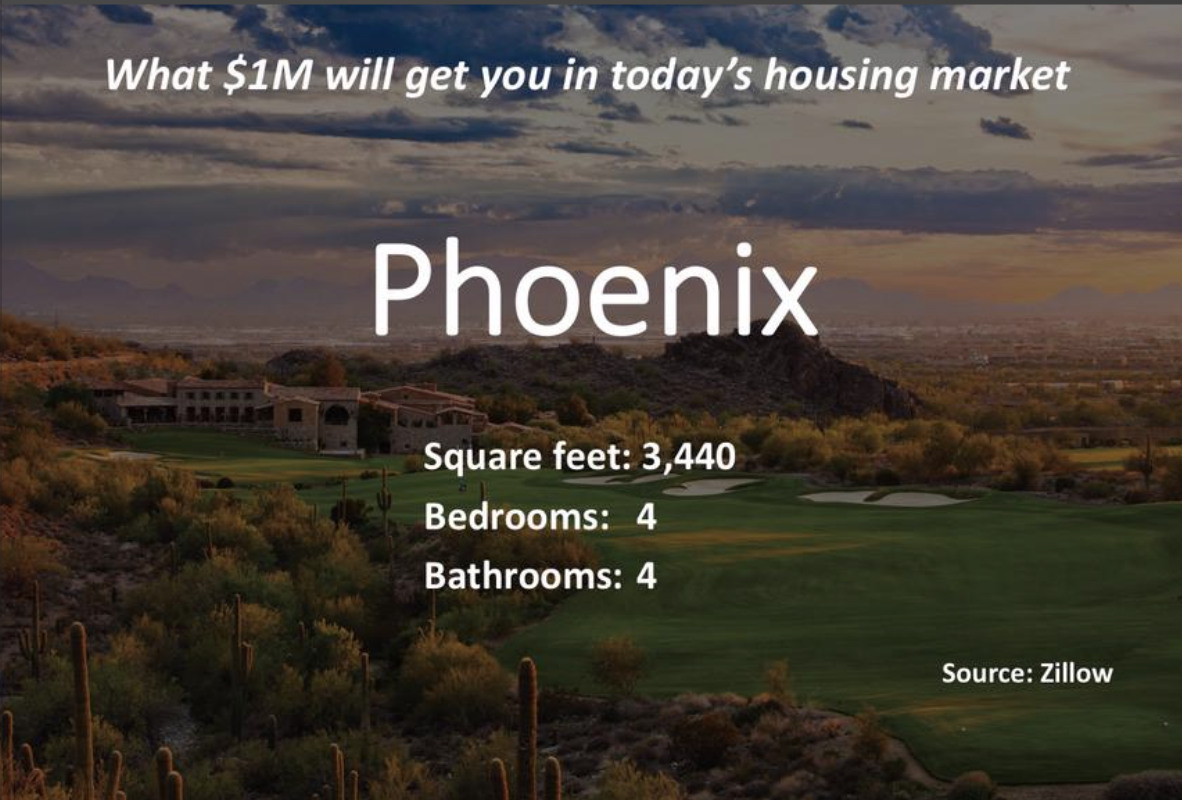 It's no secret homeowners in metro Phoenix get more bang for their buck when compared with coastal cities such as New York and San Francisco.
Zillow Group Inc. recently released a study that looks at exactly how much space a homeowner can get in 100 of the largest cities across the country.
The study found that $1 million can buy a nice mansion in 10 of the largest U.S. cities — with four of those cities are in Texas. But $1 million only covers the cost of a 900-square-foot condo in San Francisco.
The typical $1 million home in the U.S. has four bedrooms, 2.5 bathrooms and 2,200 square feet.
Zillow did a deeper dive for the Business Journal to compare cities in Arizona, and found that several East Valley locations, including Chandler, are near the top of the list for delivering the biggest homes for $1 million.
Zillow Economist Jeff Tucker said that although Phoenix's housing market has been hot lately, with prices continuing to rise, it remains an exceptionally affordable large destination market compared with coastal cities such as Los Angeles.
"The abundant land to build on is the main ingredient for plentiful housing options, which tends to lead to affordability," Tucker said. "Most people wouldn't consider $1 million to be affordable, but general affordability in a region tends to work across all price spectrums. Sellers looking to attract high-end buyers need to stand out, and one way to do that is by offering more square footage, bedrooms and bathrooms."
By Angela Gonzales – Senior Reporter, Phoenix Business Journal