Friday, November 8, 2019 / by Juan Grimaldo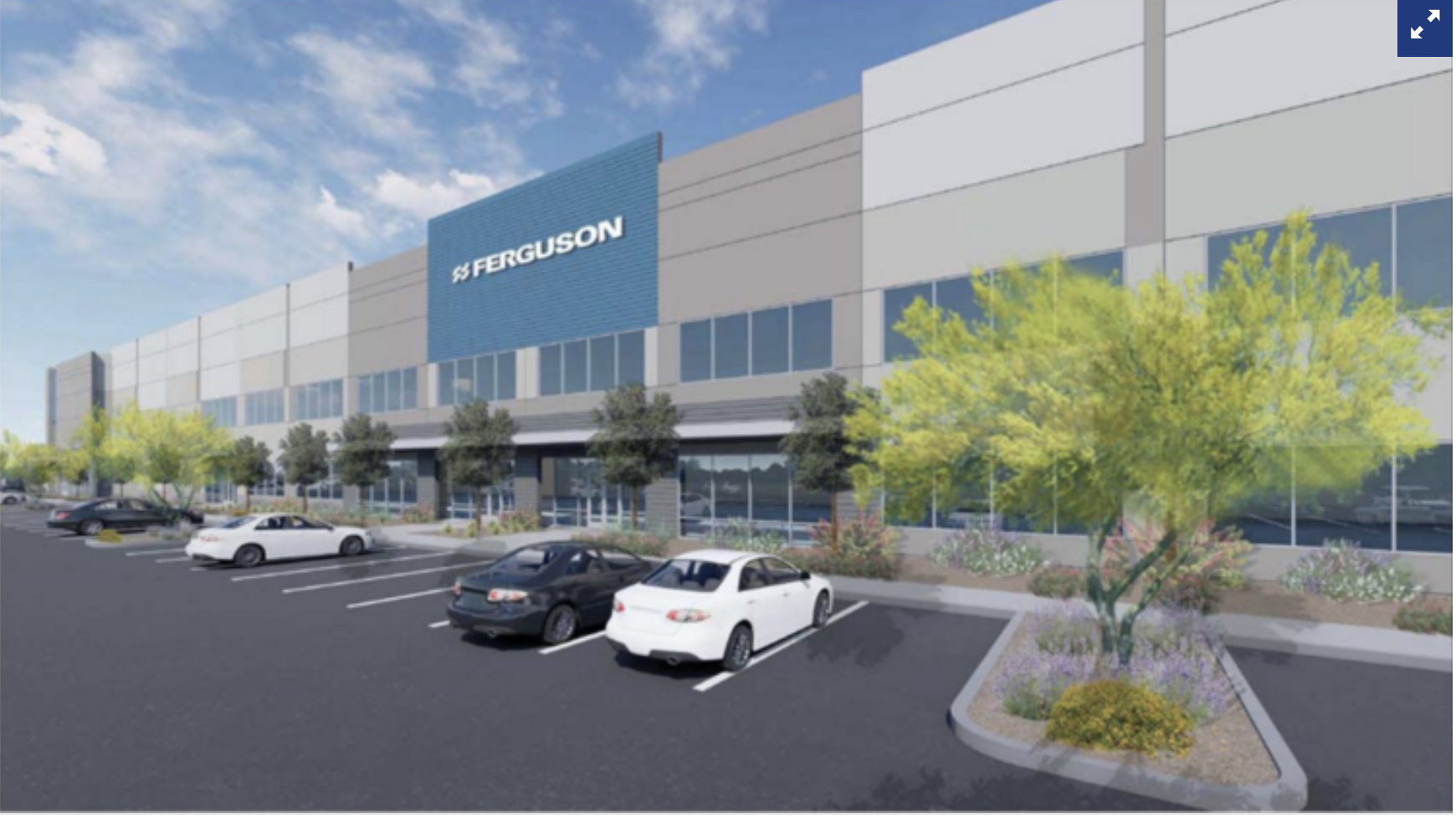 Ferguson Enterprises, a Virginia-based plumbing and HVAC distributor, is planning a warehouse and storage facility with a retail space and offices in Chandler near Queen Creek and Hamilton roads.
The project is planned for a 48-acre parcel and will include two phases, with the first industrial building totaling 362,880 square feet, with room for an additional building totaling 181,440 square feet, according to documents filed with the city.
Site operations are planned to include receiving shipments that will either be stored on site or transported to other Ferguson locations.
The project is expected to create 285 jobs, including sales, administration, installation and warehousing, according to city documents. Along with the buildings, Ferguson plans to create 280 parking spaces and an outdoor storage area for equipment, which could later be developed into the building's second phase.
The project has been met with some neighborhood opposition. Eight residents wrote to the city voicing their displeasure over the proposed development and other large industrial developments in the area.


By Corina Vanek – Reporter, Phoenix Business Journal