Monday, March 18, 2019 / by Juan Grimaldo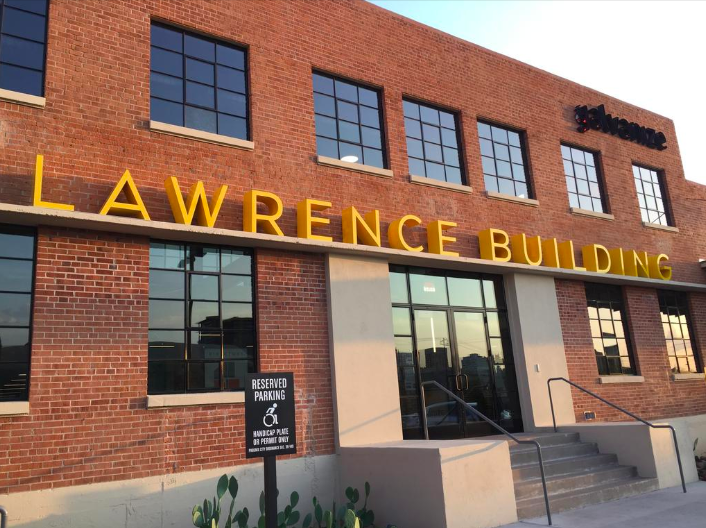 As Galvanize celebrates its second anniversary in the downtown Phoenix Warehouse District, the Denver-based coworking space has landed one of the biggest tech giants as its newest member.
Mountain View, California-based Google, whose parent company is Alphabet Inc. (Nasdaq: GOOG), will move its Arizona cloud group this week into a 12-person suite at Galvanize, said Torrence Sullivan, head of Google Cloud for Arizona and New Mexico.
"Google Cloud Arizona is excited to now be housed in the Galvanize Phoenix space," Sullivan told the Business Journal. "They made it easy. Their space is super flexible. We can be in our offices, share conference rooms, throw events, train and share, whatever, whenever. It's also the epicenter for grassroots startups, Phoenix tech culture, and near downtown and the Phoenix airport. Adjacency to arts, culture, sports and in-and-out travel was a big factor."
Google's Arizona cloud group workers had previously worked remotely so the Phoenix office gives employees a chance to work face-to-face to collaborate, Sullivan said.
Diana Vowels, Phoenix general manager of Galvanize, said the two companies have been talking for more than a year to sign the new lease.
"The vibe and location of Galvanize worked well for Google's needs," Vowels said. "Galvanize and Google share a passion for making tech accessible to all, so we look forward to collaborating on many more events and programming opportunities to propel the Phoenix tech community forward."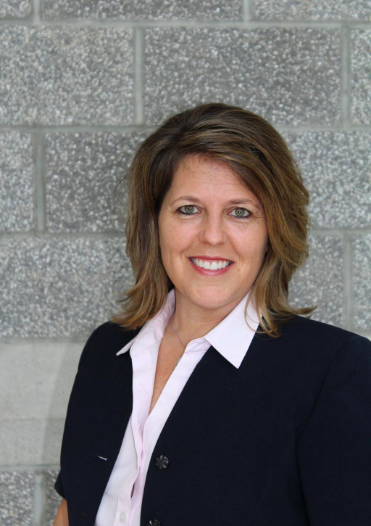 Diana Vowels, General Manager, Galvanize
Google is a Galvanize member in at least two other cities, including Denver and San Francisco.
Google has more than 250 Arizona-based employees and contractors across the state, including Google's self-driving car spin-off Waymo, which has a large warehouse and office in Chandler.
The move comes a decade after Google abruptly closed a 50-worker engineering office in Tempe in 2008, two years after setting up shop and promising to create 600 jobs. At the time, Google officials said the move was meant to better coordinate the company's efforts on internal engineering projects.


Chandler driver operations center for Waymo

Waymo's driver operations center in Chandler is one of its larger centers across the U.S. The 70,000-square-foot center recently expanded to accommodate the company's growth of self-driving cars in the Valley.












Google joins other Phoenix-based tech companies at Galvanize such as tech startup accelerator Coplex, medical visual study provider Picmonic and ed-tech startup Notebowl.
Galvanize opened its Phoenix campus in February 2017.
The Phoenix facility is in a 55,000-square-foot, two-story building with a basement in a renovated produce warehouse at 515 E. Grant St.
"Over these past few years, the tech market has transformed the landscape in the Phoenix Warehouse District, and Galvanize member companies have led the way," Vowels said. "From a quiet industrial street just south of downtown Phoenix, Grant Street has come alive, becoming a booming tech hub that is now home to more than 140 companies, including Google."
Galvanize is also home to The Larry Phx restaurant, which opened in August by the Conceptually Social partners who also own the Dressing Room restaurant and Be Coffee on Roosevelt Street west of Third Street, next to the MonOrchid art gallery.
The Larry opens at the Phoenix Galvanize
The Larry Phx is the much-anticipated restaurant/cafe/bar inside the Galvanize co-working/tech learning space in Phoenix's Warehouse District. The restaurant will host its grand opening Aug. 13, 2018.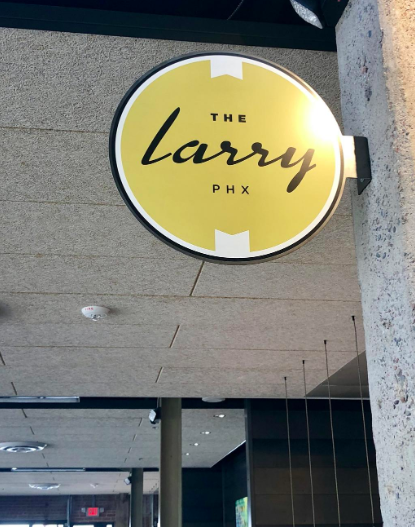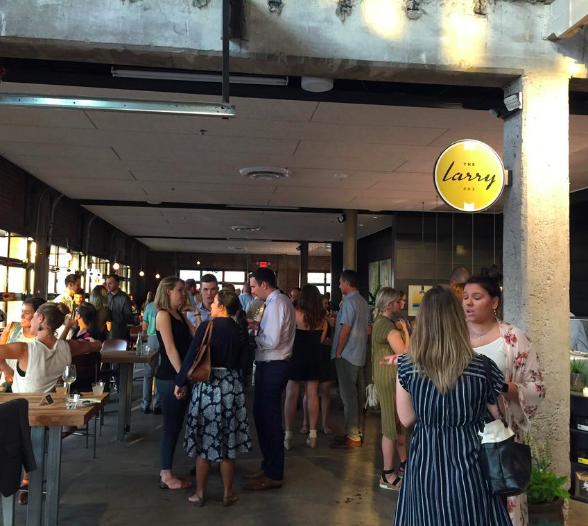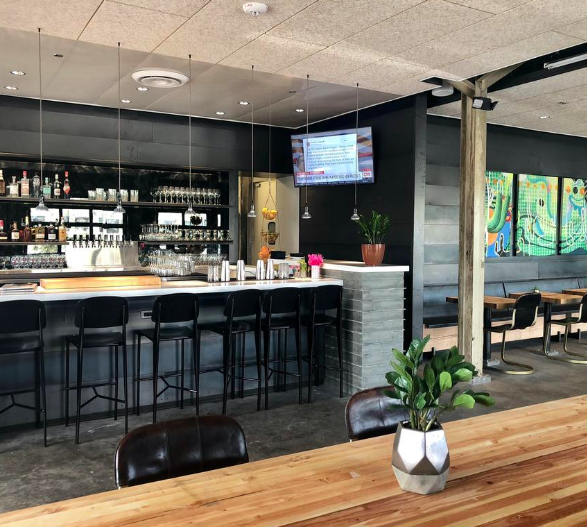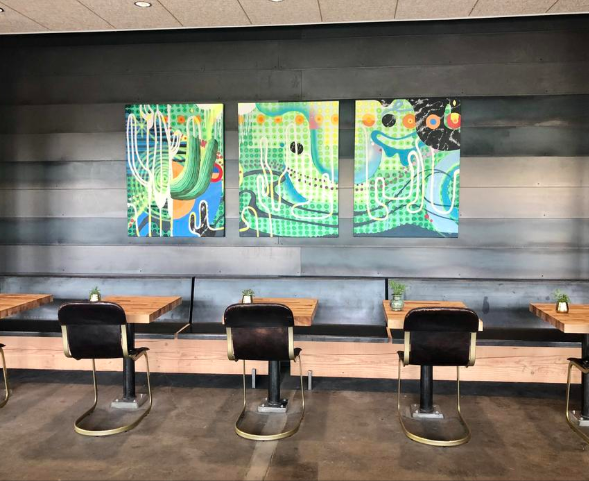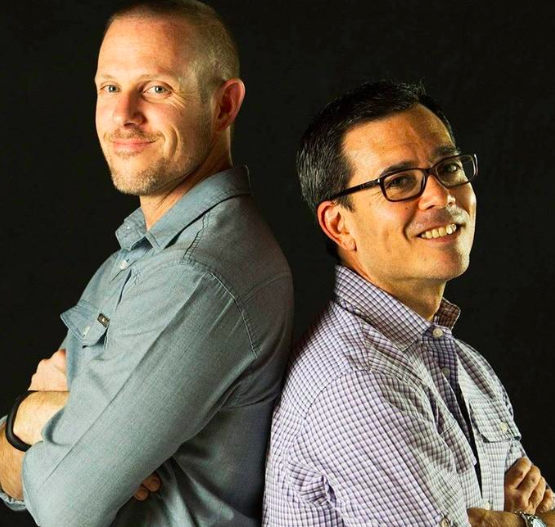 (Images: Hayley Ringle, Phoenix Business Journal)


Galvanize Phoenix by the numbers:
300-plus companies who have called Galvanize home
146 current active companies
122 graduates of Galvanize's immersive software engineering and data science programs
520 hours of free coding training provided to community
$7.8 million annual value of employment of Galvanize grads in the greater Phoenix area
$360,000-plus value of free event space provided to non-profits and community groups
31,000-plus cups of coffee brewed
42,000-plus event attendees
$10 million-plus funding dollars generated by member companies.
Author: Hayley Ringle, Reporter, Phoenix Business Journal