Monday, October 7, 2019 / by Juan Grimaldo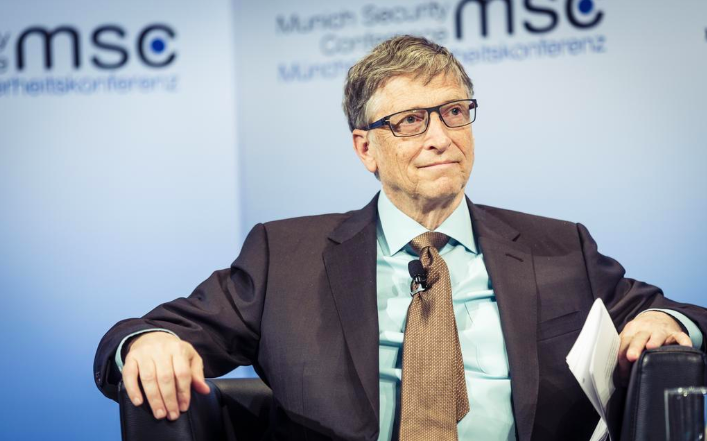 (Image: Wikimedia Commons / Kuhlmann /MSC)
Bill Gates
Is Microsoft founder Bill Gates behind another massive land buy in the West Valley?


Public documents and real estate sources indicated Gates' investment company, Cascade Investment LLC, had a hand in a $25 million purchase of more than 2,800 acres known as Spurlock Ranch in Buckeye.


Spurlock Ranch could be built out to include nearly 8,500 homes, with 193 acres allocated for a commerce park, according to real estate database Vizzda.


According to public property records, a group called Festival Ranch North LLC bought the land on Sept. 20. Festival Ranch North LLC is comprised of three entities, according to the Arizona Corporation Commission. The entities are: Scottsdale-based LKY Development, Scottsdale-based RC Spurlock LP and Mt. Shaw Holdings LLC, which lists a New York law firm, Debevoise & Plimpton LLP, as its address. An attorney from Debevoise & Plimpton has been known to do consulting for the Bill and Melinda Gates Foundation.


Business Real Estate Weekly first reported it was suspected that Mt. Shaw Holdings was an affiliate of Cascade Investment, and multiple real estate professionals with knowledge of the deal have told the Business Journal Cascade is a majority investor in the purchase. The land is at Patton Road and 243rd Avenue.


Gates, the second-richest person in the U.S., already made a large investment in nearly 20,000 acres of land in an area west of Phoenix called Belmont. An arm of Cascade called Mt. Lemmon Holdings acquired the majority interest in that purchase in 2017.


That 20,000-acre parcel is off Interstate 10 at 339th Avenue.


In that previous deal, a group called Belmont Partners sold the land to Gates' Mt. Lemmon. Belmont Partners features prominent names in Arizona real estate and development, including Larry Yount and Robyn Calihan of LKY Development Co. Inc., Mike Cowley of Cowley Cos., Broc Hiatt and Craig Cardon of Cardon Hiatt Cos., Brent Bowden and Elijah Cardon of Cardon Bowden Investments, and Greg Vogel of Land Advisors Organization.


At the time, the partners said Belmont was a "blank slate of opportunity" for the development of what has been called a "smart city."


Yount and Calihan also are listed as the main points of contact for Festival Ranch North LLC, the buyer in the most recent deal. A voicemail left for Yount was unreturned as of publication time.


Interest in land purchases in the West Valley has gained momentum during the past year. Just this week, women-owned Phoenix investment firm SLM Land Holdings confirmed it had increased its holdings in the area to 300 acres with an acquisition near the proposed Interstate 11 route.



By Corina Vanek – Reporter, Phoenix Business Journal