Thursday, May 14, 2020 / by Juan Grimaldo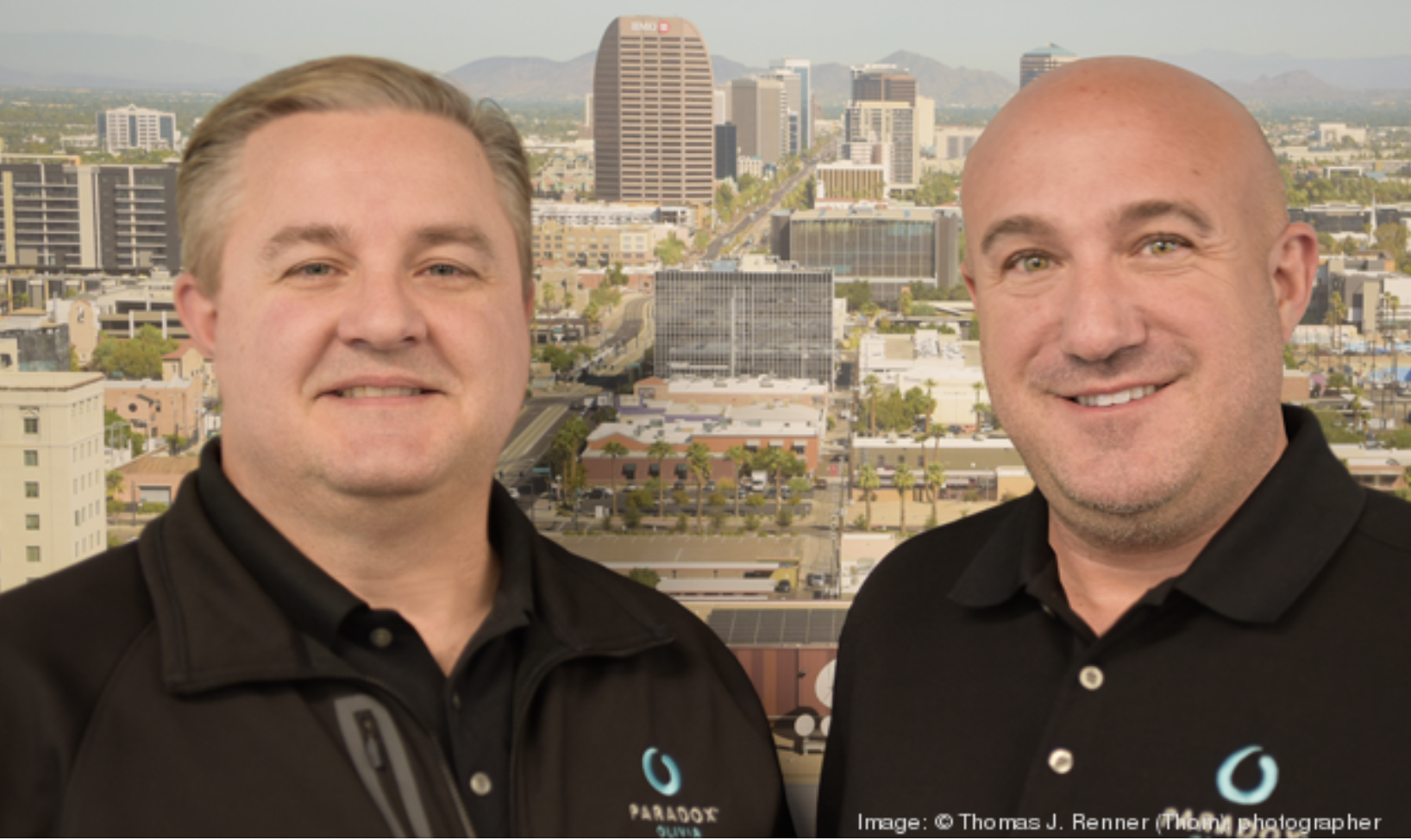 Artificial intelligence software firm Paradox has received $40 million in funding, despite a challenging investment market caused by the Covid-19 pandemic.
The Scottsdale-based firm, founded in 2016 to develop an AI product to automate some corporate human resource functions regarding recruiting and hiring, saw good interest in the series B funding round, said Aaron Matos, the company's founder and CEO.
Ultimately the company and Greenwich, Connecticut-based Brighton Park Capital struck a deal announced late last week. The deal also came as few venture capital firms are making deals.
"Everyone in private equity and venture capital are looking out for the firms they think will be successful," Matos said. "The Covid-19 pandemic has scared a lot of firms."
The money will allow Paradox to continue growing the client base for its software, known as Olivia, that is used by more than 200 global enterprise companies. The company, which has about 150 employees with a third of that in Arizona, likely will look to double it's employment count during the next 18 to 24 months, Matos said.
"We believe we have the opportunity to build the next great Arizona software company and we need to put together the team to get it done," he said.
Olivia allows companies to sort job applications and resumes, schedule interviews and be available to answer questions among other tasks.
Under normal circumstances, Matos said the company might push for faster growth but is taking things slower to deal with economic upheaval caused by pandemic business closures.
Board member added
As part of the deal, Brighton Park Capital partner Mike Gregoire will serve as Paradox's board chairman. Gregoire formerly served as CEO of Taleo, an online talent management software company that was bought by Oracle for $1.9 billion.
"It's rare that you have the opportunity to get someone of Mike's caliber on a board of a company our size, and I wanted to take advantage of that," Matos said.
Matos has a history in the human resources industry, as the founder and former CEO of Scottsdale-based Jobing.com.
Gregoire said in a statement Brighton Park Capital had strong interest in Paradox.
"Paradox is fundamentally aligned with where the world is going," he said. "The company is seeing increased adoption as digital transformation becomes more critical to organizational resiliency and long-term success. Paradox is the clear leader in its category and we're thrilled to partner with their team to execute a vision for the future of work."
The company announced a $13.3 million series A round in February 2019 as it was continuing to grow. The company had a fast start as well, being named one of the six winners of the Arizona Commerce Authority's Innovation Challenge in 2017.