Wednesday, March 25, 2020 / by Juan Grimaldo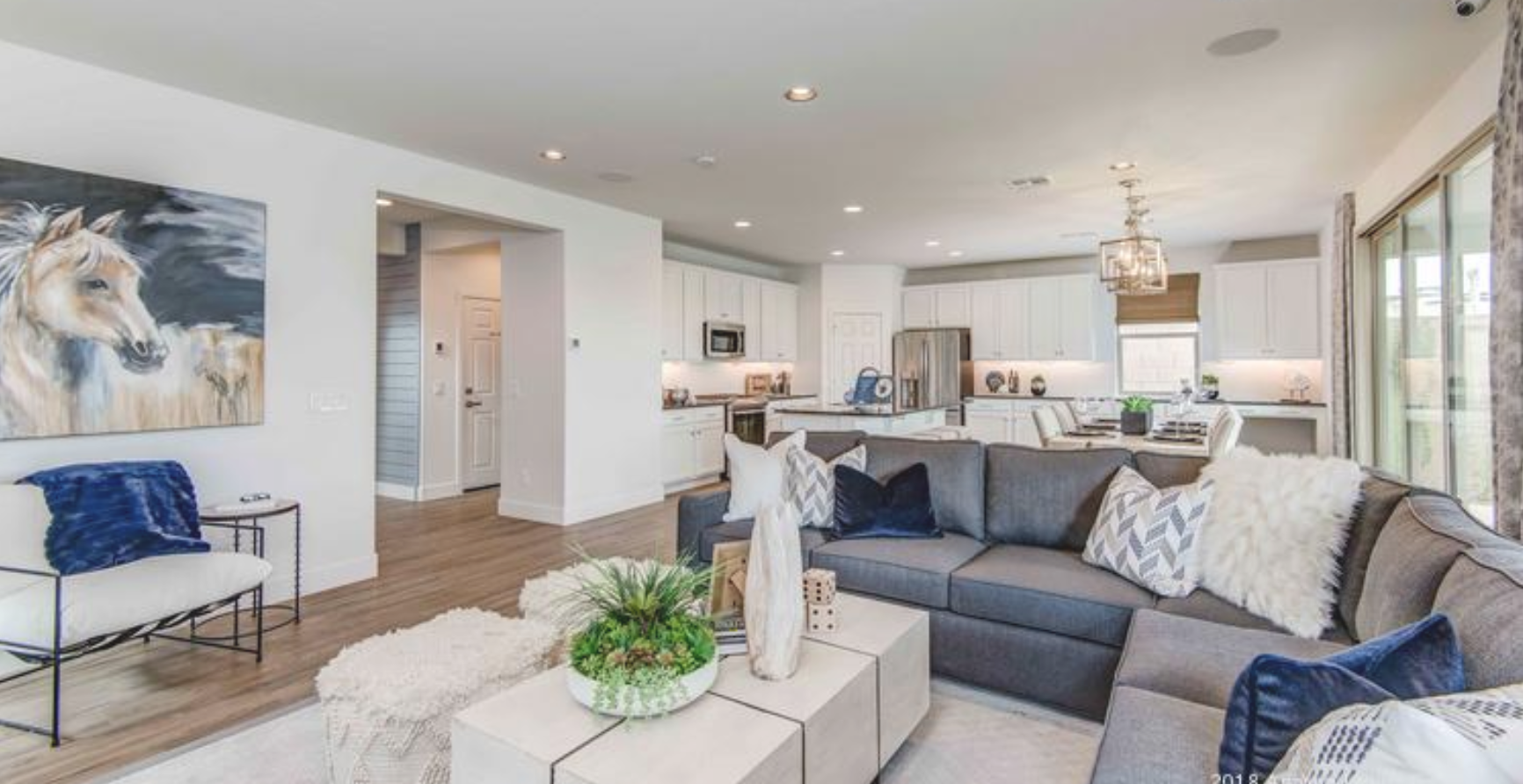 ARIZONA LISTING PROS
With the coronavirus causing businesses to temporarily shut down and lay off workers, Gannon said he's not sure how home sales will fare over the next few months.
"We haven't seen a dramatic impact in our sales yet, which is a plus, but I gotta believe we're gonna see some effect because of the craziness on Wall Street and people being home from work."
While some homebuilders have closed sales offices and are operating by appointment only, Gannon said he's splitting sales offices so that half the day is by appointment only while the other part of the day is for walk-ins.
"We are limiting the number of people in the sales office and models to the CDC recommended of 10 or less but we haven't shut the door," Gannon said.
'Get past this coronavirus'
Pointing to low mortgage interest rates, housing analysts say this is a good time to buy a home.
"We are not long-term doom and gloom at all," Gannon said. "We know all the underlying economics are still there. We gotta get past this coronavirus and get back to work. I think it will pick up where we left off. It's too early to tell. We haven't seen a dramatic impact at this point."
Typically, Woodside Homes has focused on building homes in the $380,000 range, but over the past few years has been focusing on entry-level homes that range between the high $200,000s to the low $300,000s.
His newest development is a 74-acre master-planned community near the new Loop 202 freeway expansion at 59th Avenue and Broadway Road in the West Valley.
"It really does connect an area where housing is still affordable right there where we're building to really good jobs in the Chandler area," Gannon said of the new freeway extension.
"But housing in Chandler is very expensive," he said. "This now is actually a viable bedroom area to the higher jobs in Chandler."
Called Cypress Ridge, the new master-planned community will include 411 homes ranging from 1,485 to 3,053 square feet. Prices will range from $249,900 for its higher-density product line up to $338,900 for its traditional single-family homes.
Models are under construction and are expected to be open by May. The community will include an aquatic center, multiple parks, open spaces and some connecting trails. It also will include an exercise course and a Ninja Course.
Gannon said he tied up the farmland back in September 2017 and closed on it in March 2019 once he got rezoning and entitlements secured.
Woodside Home owns eight communities throughout the Valley and is in the process of opening another one in Verrado, a top-selling master-planned community being developed by DMB Associates in Buckeye.
Gannon expects to start construction on model homes by May and be open for sales by September.
Plans call for building 90 homes at Verrado ranging between 1,485 and 3,050 square feet, with a mixture of single-story and two-story homes.
Author:
By
Angela Gonzales
Senior Reporter, Phoenix Business Journal