Friday, July 31, 2020 / by Juan Grimaldo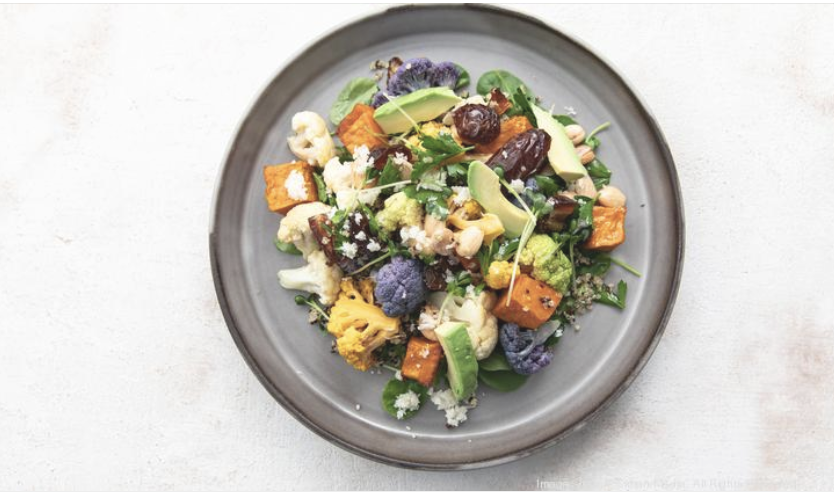 (Photo: Joanie Simon)
One of the Valley's most prominent chefs is going in a different direction with his latest restaurant.
Chef Alex Stratta is slated to open the first location of Stratta Kitchen, a fast casual restaurant that was built for takeout and delivery, in August in the McCormick Ranch area of Scottsdale.
Stratta has run some of the most swanky restaurants in Phoenix and Las Vegas over the last 30 years, picking up a James Beard Award, two Michelin stars and starring on "Iron Chef America," along the way.
But over the last few years, Stratta said he has seen changes, not only with the customer, but also himself, that has led him to want to try a fast casual concept.
"The new luxury is convenience," Stratta told the Business Journal. "I have to think like a consumer, not a chef."
Stratta said he's been paying attention to the trends and what types of restaurants are working right now. He said he's been particularly impressed with Flower Child, one of Sam Fox's concepts. Flower Child's healthy menu, quality of food and quick service model has been so successful, it was one of the main reasons The Cheesecake Factory acquired Fox Restaurant Concepts for more than $300 million.
Stratta wants to put his own spin on the Flower Child model and have an even larger emphasis on takeout and delivery.
Even before Covid-19 completely changed the restaurant industry, Stratta said he wanted to get at least 40% of his business as takeout or delivery. Now with restrictions on the number of people who can be in a restaurant, he imagines doing 70% takeout.
Focus on takeout
Stratta designed the restaurant, which is in the former Melting Pot space at 8260 N. Hayden Road in Scottsdale, to accommodate takeout orders. He said there are different cashiers for takeout and dining in, as well as different workflows in the kitchen.
Even the menu, which is based on Mediterranean style dishes with lots of fresh meats and vegetables, was designed with takeout in mind.
"We are experimenting with ways to package the food so it doesn't sacrifice integrity," Stratta said.
While he said it will be plated prettier for dine-in customers, it will taste just as good if you have to drive it home for 15 minutes.
While offering high quality food, Stratta said one of his major focuses is having a low price point. Even though most dishes on the menu cost less than $12, Stratta said he isn't skimping on the quality of the ingredients. Rather, he said he thinks with that price point he'll be able to attract a volume of customers that will allow him to be profitable.
"It is all about accessibility," Stratta said.
Just like Flower Child, Stratta is hoping to scale Stratta Kitchen across the Valley and maybe even further.
Stratta partnered on the new restaurant with Phoenix-based Genuine Concepts, the team behind The Vig, The Little Woody, The Womack and others. He has been impressed with how Genuine Concepts was able to expand the Vig concept, and he thinks with their help he'll be able to do the same with Stratta Kitchen.
By having Genuine Concepts' expertise in real estate, human resources and other back office work, Stratta said he'll be able to open up a number of these relatively quickly.
"Stratta Kitchen is the perfect fit for our family of hyper-local, community-driven restaurants and bars," Tucker Woodbury, Genuine Concepts co-founder, said in a statement.
After Scottsdale, Stratta said he could see Stratta Kitchen opening in several other parts of Phoenix and around the state, including Arcadia, Ahwatukee, Tempe and even Flagstaff.


Author: Brandon Brown, Phoenix Business Journal