Friday, November 15, 2019 / by Juan Grimaldo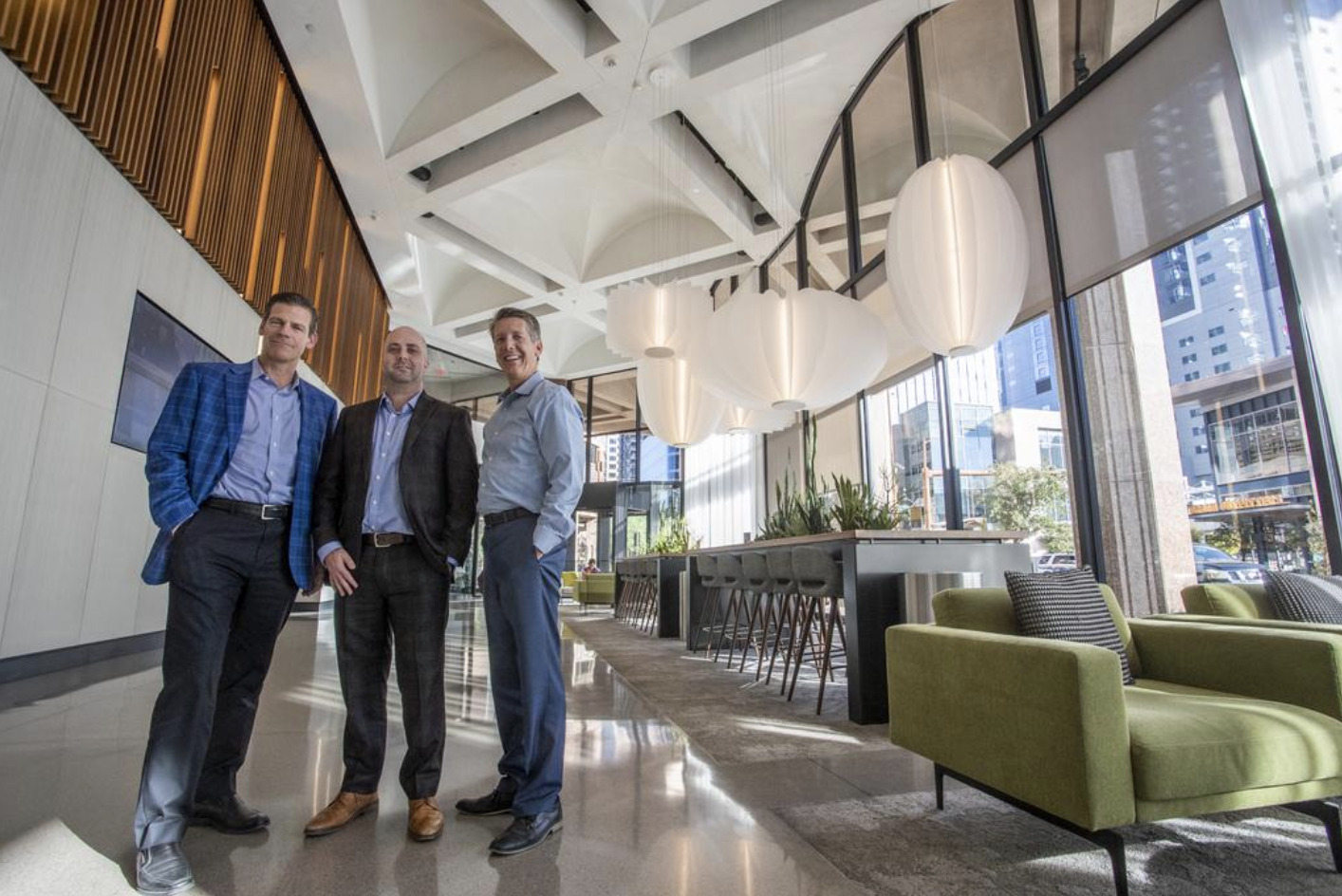 From left: Mark Wayne, principal at Cypress Office Properties; Brad Weinberg, senior vice president at Oaktree Capital Management; and Ron Lack principal at Cypress Office Properties. Oaktree and Cypress are the joint venture owners of Renaissance Square.
To stay competitive, especially as buildings like Block 23 open, owners of downtown buildings will have to invest in large-scale renovations to attract tenants looking for the office quality and amenities afforded by newer buildings.
A massive renovation still underway at downtown's largest office complex, Renaissance Square, has turned the complex built in 1987 on the northeast corner of First Avenue and Washington Street into a "brand new building," said Andrew Cheney, principal at Lee & Associates in Phoenix, who is in charge of leasing at the complex. The renovation has been worth more than $50 million.
"They've made everything new and cool," Cheney said of the building's ownership, Cypress Office Properties LLC and Oaktree Capital Management LP.
The renovation included building about 80,000 square feet worth of move-in-ready spec suites, including an effort called "Project Future," where architects were given free rein to design spec suites for different types of tenants, including a law firm and a technology company. Now, there is one vacancy at the Project Future suites, which had been fully occupied, Cheney said.
"Tenants want cool, new space," Cheney said. "When you walk into this building, it feels like it's brand new."
Often when tenants tour a building and are looking for new space, they want something they can move into right away.
"Especially the smaller tenants. They want something that's ready to go," Cheney said.
Both Renaissance towers' ground-floor lobbies were redone during the renovation, and restaurant space was turned into office space. A third-floor tenant lounge was added, and meeting spaces and areas with games were built on the first floor. The building always had a gym, but it was also renovated during the remodel.
"The full-service gym has been a huge advantage for us," Cheney said.
The two towers that comprise Renaissance Square total just under 1 million square feet, according to data from the Business Journal's Book of Lists.
Jorge Escobar's Black Salmon firm also is planning a $9 million renovation at the 101 North tower, on the southeast corner of First Avenue and Monroe Street.
"We definitely want to differentiate our building downtown from all the others," Escobar said of the building, which was constructed in 1976.
Plans for the renovation include updating the building's facade, common areas and lobbies, plus adding a fitness center and building out spec suites.
Corey Hawley, a first vice president at CBRE, handles leasing for the Monroe Building at 111 W. Monroe St., which has already undergone a major renovation, which is not yet complete.
"Downtown keeps getting better every day, adding more restaurants and multifamily," Hawley said. "Leasing is going to pick up because the product type continues to get better."
By
Corina Vanek
Reporter, Phoenix Business Journal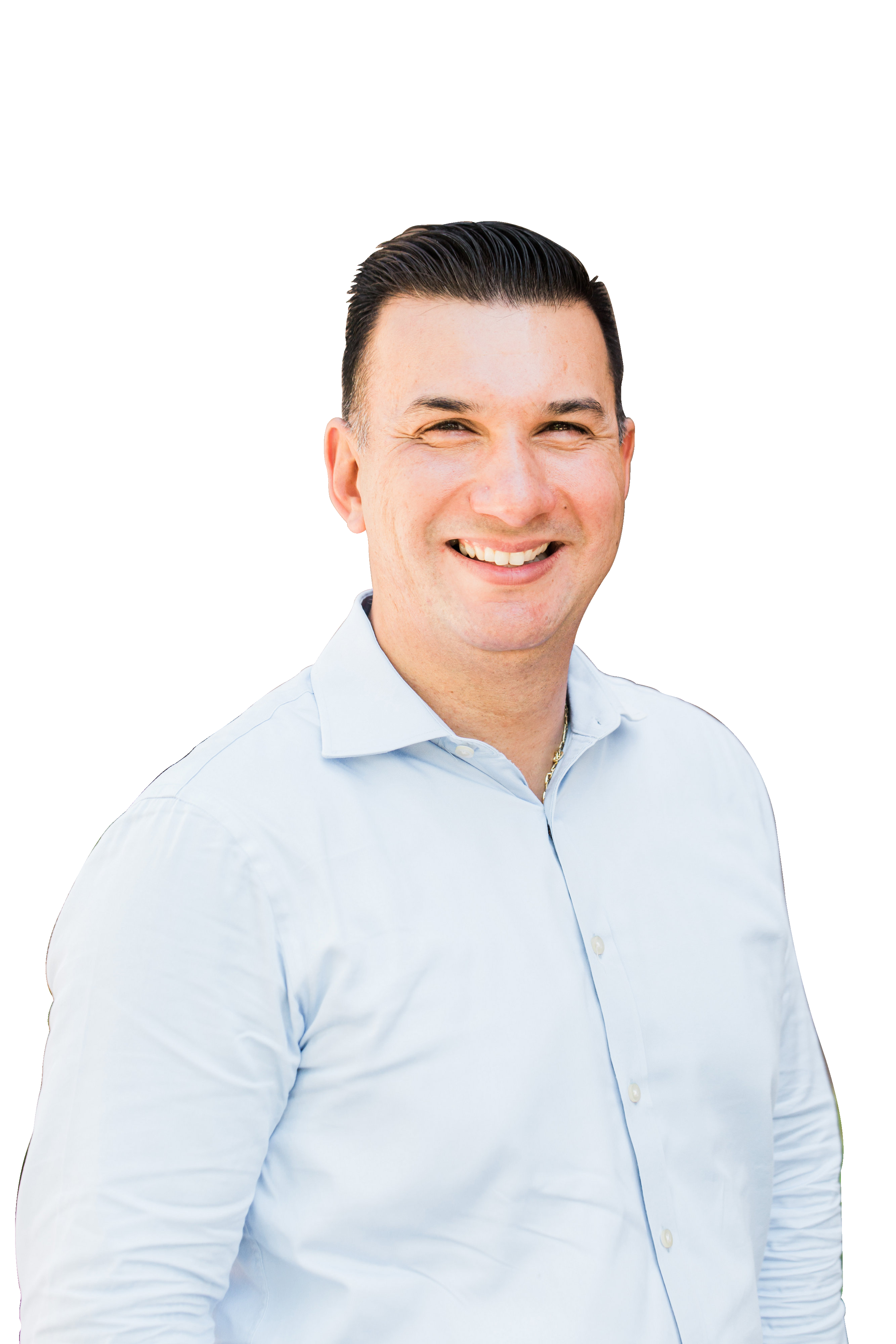 Juan grimaldo 480 365 8346