Wednesday, March 4, 2020 / by Juan Grimaldo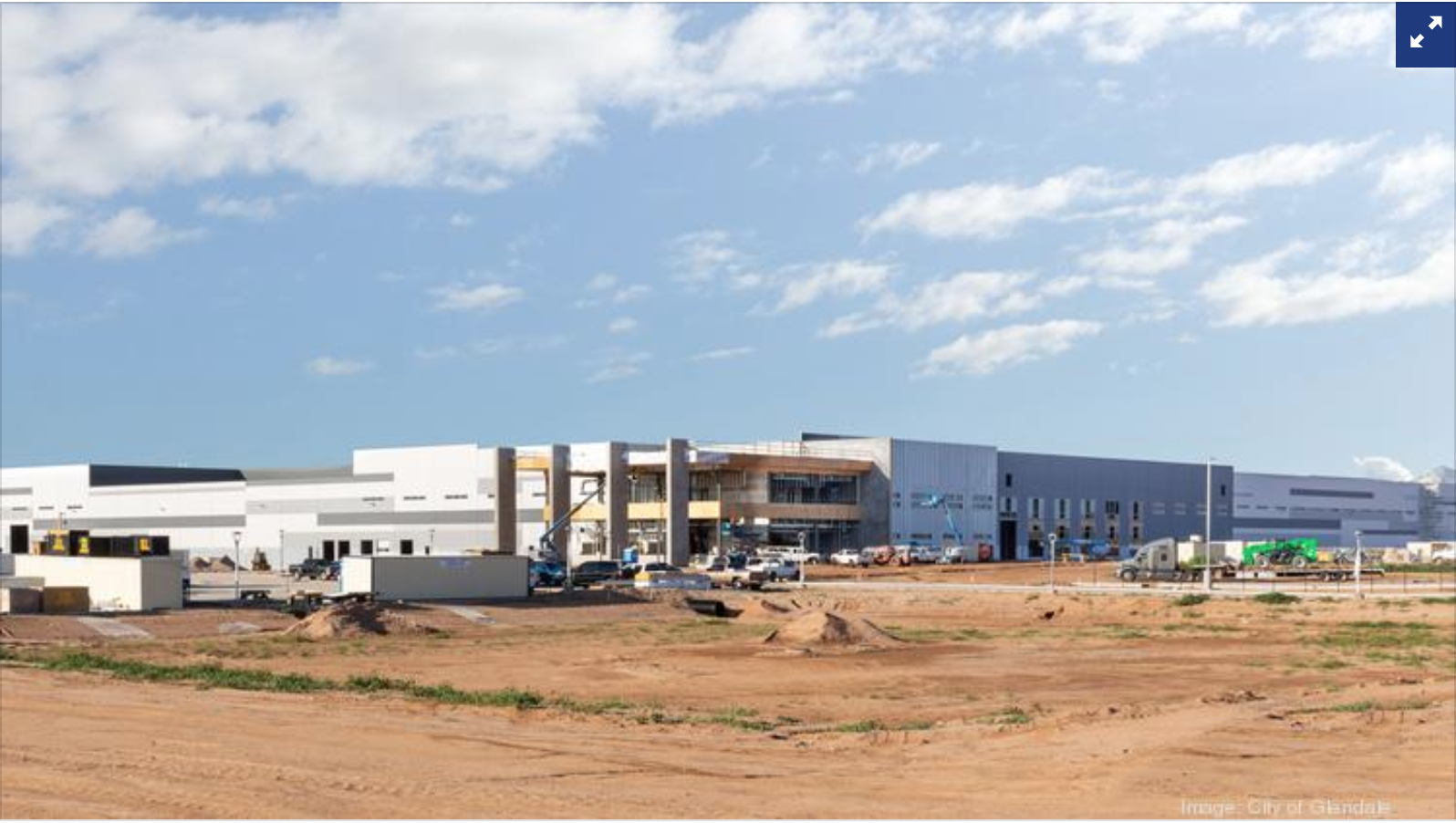 CITY OF GLENDALE


Less than a year after announcing plans to create a factory, distribution facility and office space in Glendale, energy drink maker Red Bull has bought another 67.5 acres to expand its Arizona operations.
The original facility was purchased by a partnership between Red Bull, Ball Corp. and Raüch Fruit Juices. It included 132 acres of land near Peoria Avenue and Reems Road. The 700,000-square-foot facility is under construction and is expected to be operational by 2021.
Red Bull has now purchased the additional 67.5 acres adjacent to the first production facility for $8.36 million, according to real estate database Vizzda. According to the city of Glendale, construction on the next phase, a 700,000-square-foot distribution center, will begin soon and is expected to also be completed in 2021.
The Red Bull facility neighbors a 96-acre parcel purchased by Mark Anthony Brewing, the maker of White Claw Hard Seltzer and Mike's Hard Lemonade, in late January. That land will be developed into a $250 million, 916,000-square-foot production facility for the alcoholic beverage maker.
"It is clear based on their renewed commitment to the city that Red Bull's experience here in Glendale and the region has been a positive one and we look forward to working with them for years to come," Glendale Mayor Jerry Weiers said in a statement.