Monday, April 29, 2019 / by Juan Grimaldo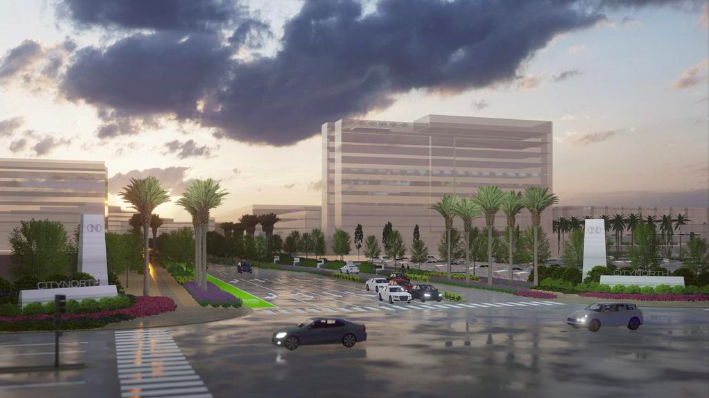 (Image: Provided by Crown Realty & Develeopment)
An artist's rendering shows the planned commercial development in City North, Crown Realty & Development's future development in Desert Ridge.



Miles of empty desert land in north Phoenix near Desert Ridge Marketplace could be Phoenix's next hotspot for development, panelists at a Friday forum hosted by Valley Partnership said.
In January, 5,700 acres of state land near the mall came back into play after U.S. Bankruptcy Court issued a ruling granting Crown Realty & Development master developer status for the area. The land had been controlled by affiliates of Bruce Gray and Gray Development, which defaulted on notes owned by Crown in 2015 and 2016.
So far, only horizontal improvements have been made on land overseen by Crown, specifically on 96.5 acres Crown closed on as part of the ruling.
"In short what we are building is a small city," said Rick Carpinelli, who manages the Phoenix division of Crown.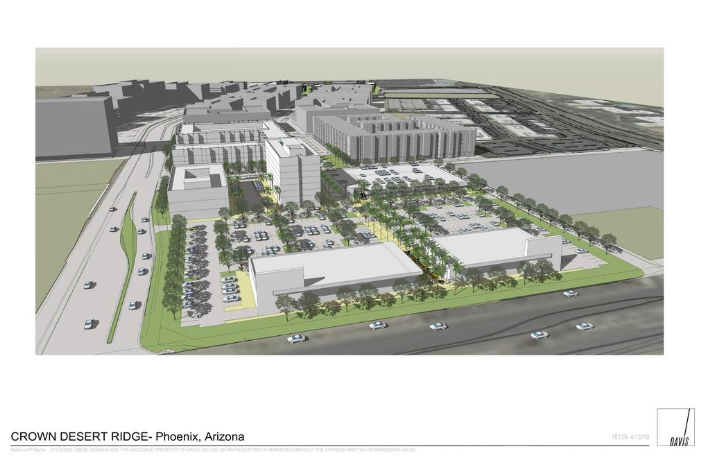 (Image: Provided by Crown Realty & Development)
An artist's rendering shows development plans for City North near Desert Ridge Marketplace.


On Thursday, Arizona State University and Mayo Clinic broke ground on the new Health Futures Center, a 150,000-square-foot building to be developed near Mayo Clinic's campus, said Rick Naimark, ASU's associate vice president for program development planning.
The $80 million building is the first of several ASU has planned for the corridor, which could total about 1.5 million square feet, Naimark said.
Even the Desert Ridge Marketplace mall itself is undergoing a facelift. Rick Hearn, vice president of leasing at Vestar, said the company has spent $20 million on renovations to the center so far and plans to spend $5 million more on upgrades to the mall, which opened in 2001.
"We can't wait for Crown to activate the rest of Desert Ridge," Hearn said.
Carpinelli said the Desert Ridge land has presented an opportunity to build something completely new, and embrace technologies, like autonomous vehicles and a 5G network, that are harder to add to older infrastructure.
"We can take advantage of new technologies that have recently come out," he said, referring to the area as a "city of the future."
Earlier this month, Carpinelli told the Business Journal plans for the development continue to move along despite the company's CEO Robert Flaxman's announcement he plans to plead guilty in a college bribery scheme that implicated dozens of high-profile individuals.
"I don't think this [guilty plea] will have an impact or a stain on the project," he said at the time. "There is a tremendous amount of demand, and it will overcome any blip for this issue."

By Corina Vanek – Reporter, Phoenix Business Journal