Tuesday, September 24, 2019 / by Juan Grimaldo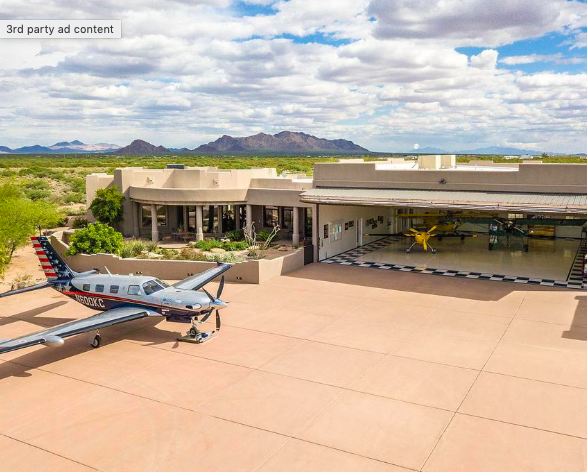 (Image: Midland Real Estate Alliance)
A view of the airplane hangar at the property put up for sale in Eloy.
Need extra room for the airplane collection? A property south of Phoenix has the space for you.


The property, which encompasses a 155-acre ranch south of Casa Grande, includes a private 2,500-foot runway and 3,000-square-foot hangar to make grocery runs in style.


On the market for $3.25 million, the property at 34038 S. Sagittarius St. in Eloy offers wide open views of surrounding mountain ranges whether you're on the ground or making your final approach. The main residence also offers ample comfort once you've taxied the aircraft.


The home spans 3,348 square feet and includes three bedrooms and 3.5 bathrooms. There's also a separate guest house for family or visitors.


Back to the runway, it currently has 2,500 feet of concrete, but can be expanded to 4,000 feet. There's also pilot-controlled lighting for those predawn red-eye takeoffs or arrivals at dusk.


The entire 155 acres also have been subdivided and can be sold off as individual plats if desired.


Karl Tunberg of Midland Real Estate Alliance is the listing agent.
By Phoenix Business Journal staff