Thursday, August 22, 2019 / by Juan Grimaldo
Tucson market also showing similar increases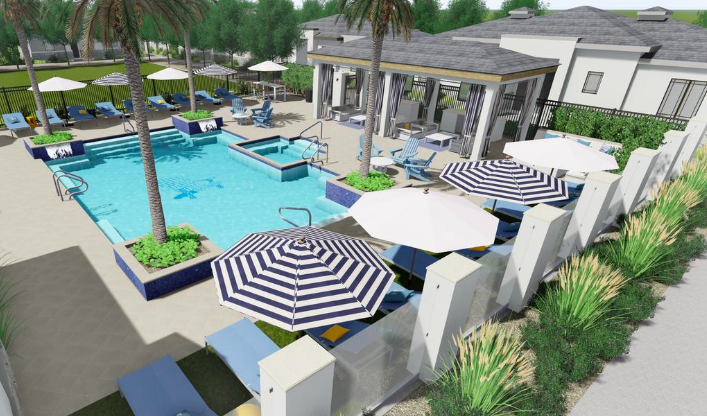 (Image: Christopher Todd Communities)
Pool at Christopher Todd Communities' Greenway development
Phoenix had the nation's highest year-over-year price increase in single-family home rentals, according to a study by CoreLogic Inc.


Across the country, home rentals prices increased by 2.9% from June 2018 to June 2019, compared with 3% for the year-earlier period, signaling the first deceleration in annual national rent prices since November 2017, said Molly Boesel, principal economist for CoreLogic (NYSE: CLGX).


In contrast, Phoenix rents went up 7.1% from June 2018 to June 2019, she said.


"If you look at that number a year ago, it was 5.5%," Boesel said. "It's really accelerating.

Compare that to all the markets we cover, those were up 2.9% — pretty much flat from the prior year."


Tucson also showed a 6.8% increase from June 2018 to June 2019, she said. A year earlier, the increase was only 3.5%.


Low rental home inventory, relative to demand, fueled the growth of single-family rent prices, Boesel said.


Local developers focusing on a hybrid single-family home rental product are doing their part to increase inventory in metro Phoenix. Phoenix-based NexMetro Communities and Mesa-based Christopher Todd Communities are building several of the so-called hybrid rental communities throughout the Valley.


The residences are a hybrid between an apartment unit and a single-family home. They range from 635 square feet for a one-bedroom unit to 1,250 square feet for a three-bedroom, two-bath unit, but are detached with a small backyard patio.


"This new product segment is between single-family rental and traditional apartments," said Todd Wood, CEO of Christopher Todd Communities. "It behaves like a home but performs like apartments. Rental rate increases in Arizona have been outperforming single-family rental rate increases for the past years."


Christopher Todd forged a strategic partnership with Scottsdale-based Taylor Morrison Home Corp. (NYSE: TMHC) to build these popular hybrid rental productions nationwide.


NexMetro already has expanded to Denver, Dallas, as well as Tampa and Orlando, Florida to build these rental units that are being eyed by investors.


So far, NexMetro has more than 30 projects built, under construction and in development, said Jacque Petroulakis, executive vice president of marketing and investor relations for NexMetro.
By
Angela Gonzales
Senior Reporter, Phoenix Business Journal