Monday, April 15, 2019 / by Juan Grimaldo
Big challenge for the Valley is to boost venture capital funding to retain more startups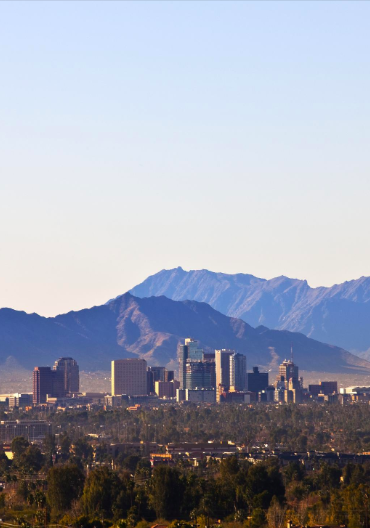 (Image: Justnartist)
Phoenix is among the top global innovation markets, according to a new study.
The Phoenix area has cracked a list of the top global innovative cities, according to a first-time report from a firm that helps businesses with site selection.
Hickey & Associates' debut Global Innovations Hubs report put Phoenix at No. 58 globally and No. 20 in the Americas, largely on the strength of its medical science industries and research.
David Hickey, managing director at the New York-based Hickey & Associates, said Phoenix is gaining a reputation as an innovation hub among industry leaders.
"You don't necessarily think of Phoenix as an innovation hub, but it is," he said.
Hickey highlighted two factors that helped to land the Valley on the list. The first is medical sciences, which has become one of the growing sectors of the local economy after nearly two decades of investment by local groups.
According to the Flinn Foundation's biennial Bioscience Roadmap released in 2018, which charts the industry's progress, the industry has 25,686 non hospital jobs and 116,433 total health care workers in the Valley. It also has been an economic powerhouse with $189 million in National Institutes of Health grants during 2017 and $504 million in university research and development spending.
Phoenix ranked No. 14 overall in the study for the medical science sector.
The second factor in the innovation ranking is an abundance of innovation at the state's universities. For the Phoenix area, that means tying in with Arizona State University, which has been named the country's most innovative university by U.S. News & World Report.
Combine those with the state's business-friendly environment and the development of a large workforce and it is not a question of why Phoenix is on the list, Hickey said.
"Phoenix is pretty much right where it should be," he said.
There are still challenges, chief among them the venture capital funding flowing to local companies is lower than it should be given the city's ranking. Venture capital investment always has been a sticking point for growing Valley companies, with just a few VCs in the region.
The cyclical nature of that funding was on display when local companies garnered about $40 million during the first quarter, well off the pace set during 2018.
Hickey said the challenge there is one that always has existed in the region: getting local companies funding without having them flee to a bigger market such as San Francisco or Boston in search of money.
Overall the study could be good news for those looking for ammunition to lure business to the Valley, which has been successful in recent years landing some corporate headquarters as well as major regional operations, like those announced last summer by Deloitte in bringing 2,500 jobs to Gilbert and Nationwide Mutual Insurance Co.'s plans for a north Scottsdale campus.
Overall, the top four innovation markets globally are in the U.S.. Ranked, in order, they include Boston, San Francisco, Los Angeles and New York. Bejing rounded out the top five.


By Patrick O'Grady – Managing Editor, Phoenix Business Journal