Tuesday, October 13, 2020 / by Juan Grimaldo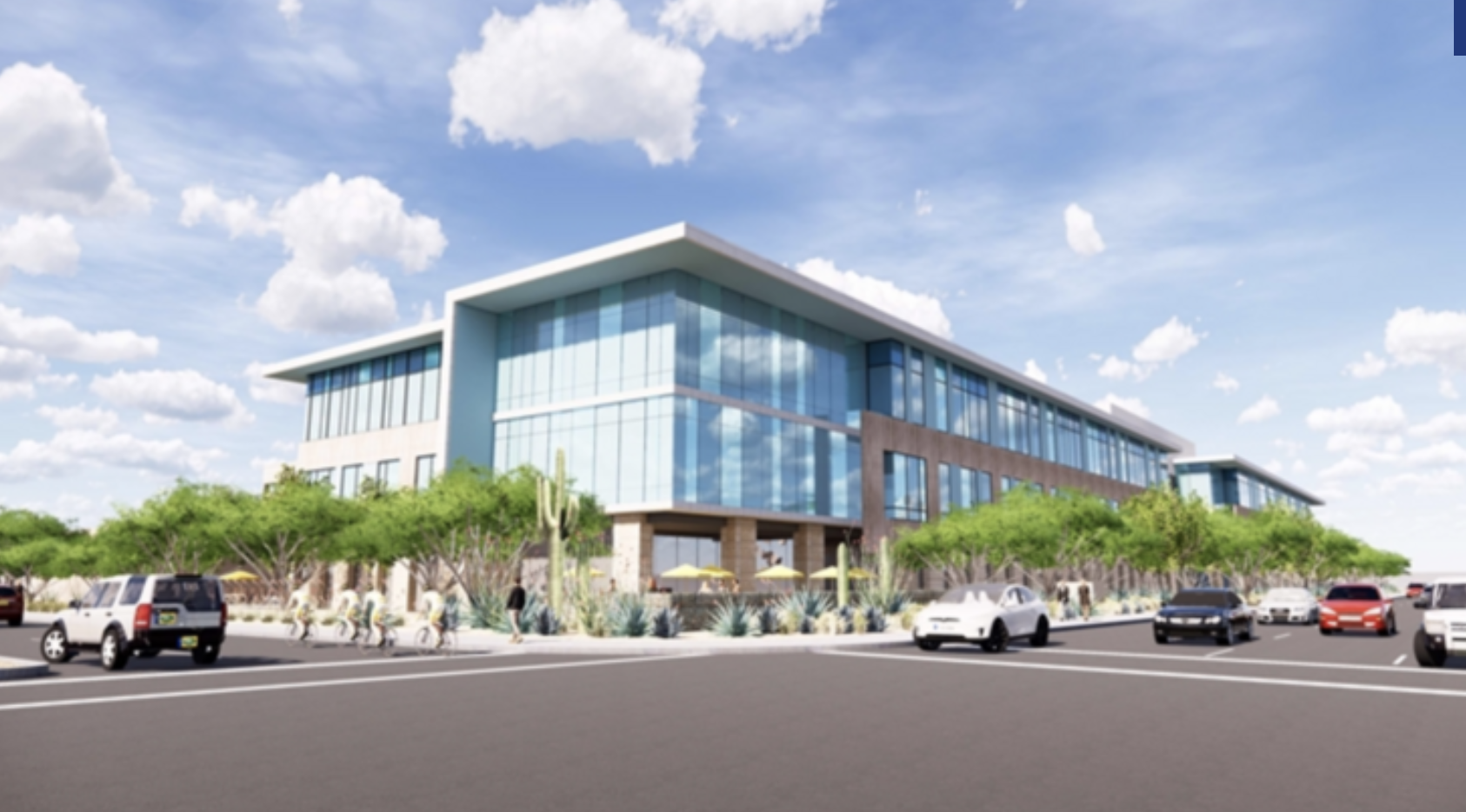 Office leasing activity has begun to level out in the third quarter after a steep drop in April, but one expert expects the Phoenix metro will continue to see an overall reduction in space needs over the next few quarters.
"I do expect supply to outpace demand, putting upward pressure on vacancy," Jessica Morin, director of market analytics for CoStar Group Inc. in Phoenix said during a presentation on third quarter commercial real estate statistics.
The Valley does not have a large amount of office space under construction, which will keep the amount of new supply lower and prevent even higher vacancy. About half of the office product under construction is build-to-suit space, and most is higher priced class A office space, according to CoStar.
The Scottsdale Airpark submarket has the most office space under construction in the Valley — totaling about 800,000-square feet. Once that space comes online the submarket's supply will increase by about 6%, according to CoStar. Tempe has the second-largest amount of space under construction, with about 617,000 square feet, representing a nearly 4% increase in the sub market's overall supply.
Much of the construction in the Scottsdale Airpark comes from Cavasson, Nationwide Realty Investors massive mixed-use development that will include the regional headquarters for the insurance giant, as well as office, retail and apartment space available for lease. Choice Hotels has already leased a building at Cavesson for a tech center.
Additionally, an increase in the availability of sublease space on the market will contribute to negative rent growth over the next year, Morin said.
About 3 million square feet of office space is available for sublease in the Valley, up from 1.73 million in the first quarter of 2020, according to CoStar. Office vacancies are hovering around 12.5%
With regards to industrial, Phoenix is on track for a record level of new supply to be completed in 2020, according to CoStar. So, despite an increase in leasing, new supply is outpacing demand.
Leasing has continued to accelerate after a swift decline in March and April, according to CoStar's statistics.
Even before the pandemic, there was strong demand for industrial space, and demand outpaced supply from 2010-2018, Morin said.
That has now shifted, considering there there are 11.7 million square feet of industrial product under construction in the region — the vast majority of which is in the Southwest Valley. Once the space is completed, it will add to the Valley's supply by 3.2%. About 60% of the space under construction is still available for lease.
Glendale and Goodyear lead for submarkets with industrial space under construction, with 5.8 million and 3.2 million square feet under construction in each submarket, respectively. Glendale was also the recipient of the largest recent industrial lease, with Chinese mattress manufacturer MLILY leasing 643,798 square feet at PV303. The building is under construction and will come online in late 2020.