Monday, March 2, 2020 / by Juan Grimaldo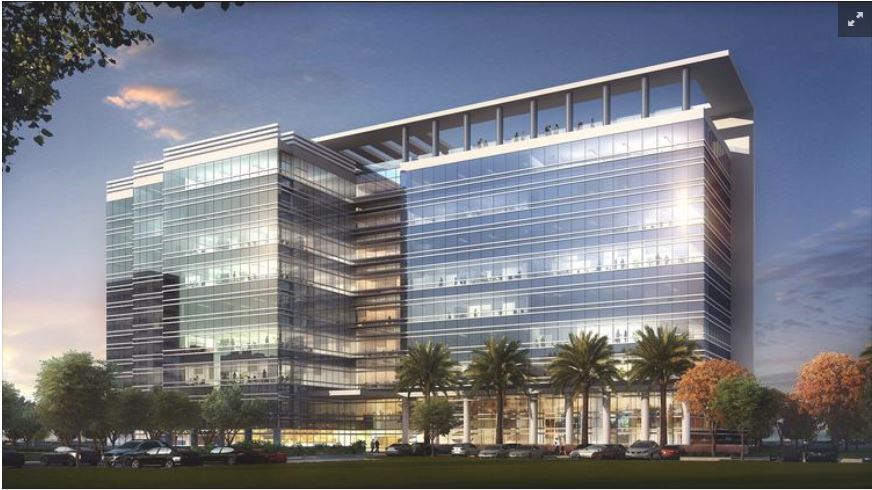 PROVIDED BY LINCOLN PROPERTY CO.


The Phoenix office market finished 2019 on a high note, with a decrease in the region's overall vacancy rate and increases in net absorption, construction and rents, according to research from Colliers International.
In 2019, 3.4 million square feet of new office product came online in the market, and much of that product or buildings still under construction was claimed by tenants before it was even completed.
Food delivery app DoorDash leased the entire building at the Grand 2, part of the Grand at Papago Park Center, and Open Door leased more than 100,000 square feet in the Watermark, where coworking giant WeWork had already leased two floors.
"Block 23 delivered at 55% leased, so we never had the whole building hit inventory," said Phillip Hernandez, research manager at Colliers International.
The market's vacancy rate dropped to 12.7% at the end of the fourth quarter, and a million square feet of office space was absorbed during the quarter. In the 12-month period that ended in November 2019, 56,500 new jobs were added in the market.
Southwest Phoenix, which had a 6.5% vacancy rate, had the tightest overall vacancy for a submarket, overtaking Tempe, which had consistently had the lowest vacancy in the Valley. Tempe had a 7.5% vacancy rate at the end of the year.
In Tempe, the 100 Mill office building has begun construction, and is already 44% pre leased by Deloitte and another office tenant that has not been announced.
"Tempe is one of the hottest submarkets with an extremely high rent rate," Hernandez said. "I expect positive activity in Tempe with 100 Mill and the Watermark."
Looking into 2020, the outlook for the Phoenix office market remained strong as employers continued to add employees and companies continue to move to and expand in Arizona, Hernandez wrote in an analysis.
Author:By Corina Vanek – Reporter, Phoenix Business Journal