Tuesday, August 13, 2019 / by Juan Grimaldo
Costs to do business in Valley less expensive than in other cities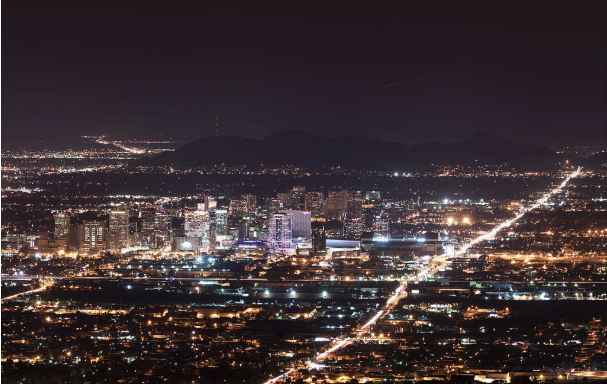 (Image:

WIKIMEDIA COMMONS / ALAN STARK
)
The Phoenix economy is in a good spot relative to other cities in the country according to a new study.



Phoenix lands right in the "sweet spot" for the cost of doing business and employment growth, according to a Business Cost Index study done by global research firm IHS Markit Ltd.
According to the index, it costs 1.1% less to do business in Phoenix compared with the national average, while employment growth increased an average of 3.3% in the Valley during the past three years, above the national average of 2.2%.


The index includes a composite of both office-using firms and manufacturing companies to judge the costs.
Karl Kuykendall, principal economist for IHS Markit in New York City, told the Business Journal that Phoenix, along with many other Sun Belt cities, have seen an influx of workers from more expensive markets, especially California, New England and the Midwest, contributing to employment growth.


"This is nothing new," Kuykendall said of Phoenix ranking as one of the fastest-growing metros, adding the city has ranked highly for many years.


However, high-growth markets can grow quickly in cost, as housing costs and wages increase, Kuykendall said. But Phoenix still has potential for more real estate development, which can contribute to a longer growth runway, he said.


As far as costs go, Phoenix is slightly cheaper than Houston and Las Vegas and similar to Dallas, but they all fall within a close range, Kuykendall said.

Phoenix has been outperforming Houston and Dallas for employment growth, but Las Vegas has been slightly stronger, he said.


"The general story is Phoenix is doing really well," Kuykendall said.



By Corina Vanek – Reporter, Phoenix Business Journal