Monday, September 9, 2019 / by Juan Grimaldo
Job, population growth spurring the need for more housing options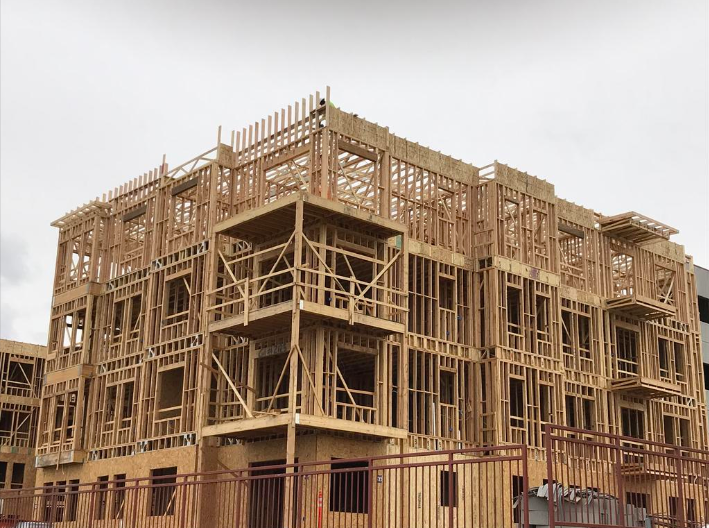 (Image: Richard E Walters)
Metro Phoenix has 58,278 units in the pipeline, including 14,631 under construction, according to Kasten Long Commercial Group.
Even with nearly 14,000 apartment units under construction in metro Phoenix, builders still can't keep up with demand.


According to research conducted by Kasten Long Commercial Group exclusively for the Phoenix Business Journal, metro Phoenix has 13,631 units within 54 projects under construction. Of those, 23 totaling 5,054 unites are within the city of Phoenix.


Jim Kasten, founder of Kasten Long Commercial Group, is forecasting 47 projects totaling 10,811 units completed during 2019, an increase of 32% from 2018.


Fueling that demand is the Valley's job and population growth, he said.


"With the overall population boom, the number of good-paying jobs and corporate expansions or relocations into the Valley, absorbing the new units will be easy," Kasten said.


Housing demand nationwide far exceeds supply, said Doug Ressler, manager of business intelligence at Santa Barbara, California-based Yardi Matrix.


"We see that in all 130 markets nationwide we deal with," he said. "Phoenix obviously needs more. The growing population for renters far exceeds the current capabilities right now."


A low market supply of single-family homes and a demographic shift toward more people seeking a "lock-and-leave" lifestyle is causing more demand for apartment rentals, Ressler said.


"We see Phoenix as being one of the most robust markets," Ressler said. "We see that continuing for a number of months. It is a very strong market right now."


Even with all the apartments under construction, Phoenix isn't the top producer of new units, according to a RentCafe study based on Yardi Matrix data.


This year, the Dallas-Fort Worth metro area is expected to build 22,196 new units — the most of any city, followed by Seattle, which is projecting 13,682 units. Based on RentCafe's estimate of 9,620 unit completions expected this year in metro Phoenix, the Valley falls in at No. 8 on that list of the top 20 metros by projected new apartments.


Peter O'Neil, research director for NorthMarq, said the conservative pace of new construction in metro Phoenix is keeping vacancy rates and increasing rental rates.


Developers will continue to track new projects' performance as they come online, he said.


"The more successful projects that come through the development pipeline and lease up quickly, the more likely we are to see more development," O'Neil said.


Thomas Brophy, research director for Colliers International, said he's not surprised various municipal planners and administrators have been hesitant to approve more multifamily — and to a lesser degree, single-family homes — given what happened during the Great Recession.


"Nonetheless, as the data proves, we have been continuously under constructed since at least 2016, which from 2016 to 2018 Maricopa County has held the top spot in the nation for population growth," Brophy said. "One of the beginning steps to alleviating the price pressures facing renters — aside from the more external phenomena like resolution of the trade war — is the approval of more units for construction. Until demand and inventory reach more of a balance, ongoing price increases will continue."
By
Angela Gonzales
Senior Reporter, Phoenix Business Journal