Tuesday, March 10, 2020 / by Juan Grimaldo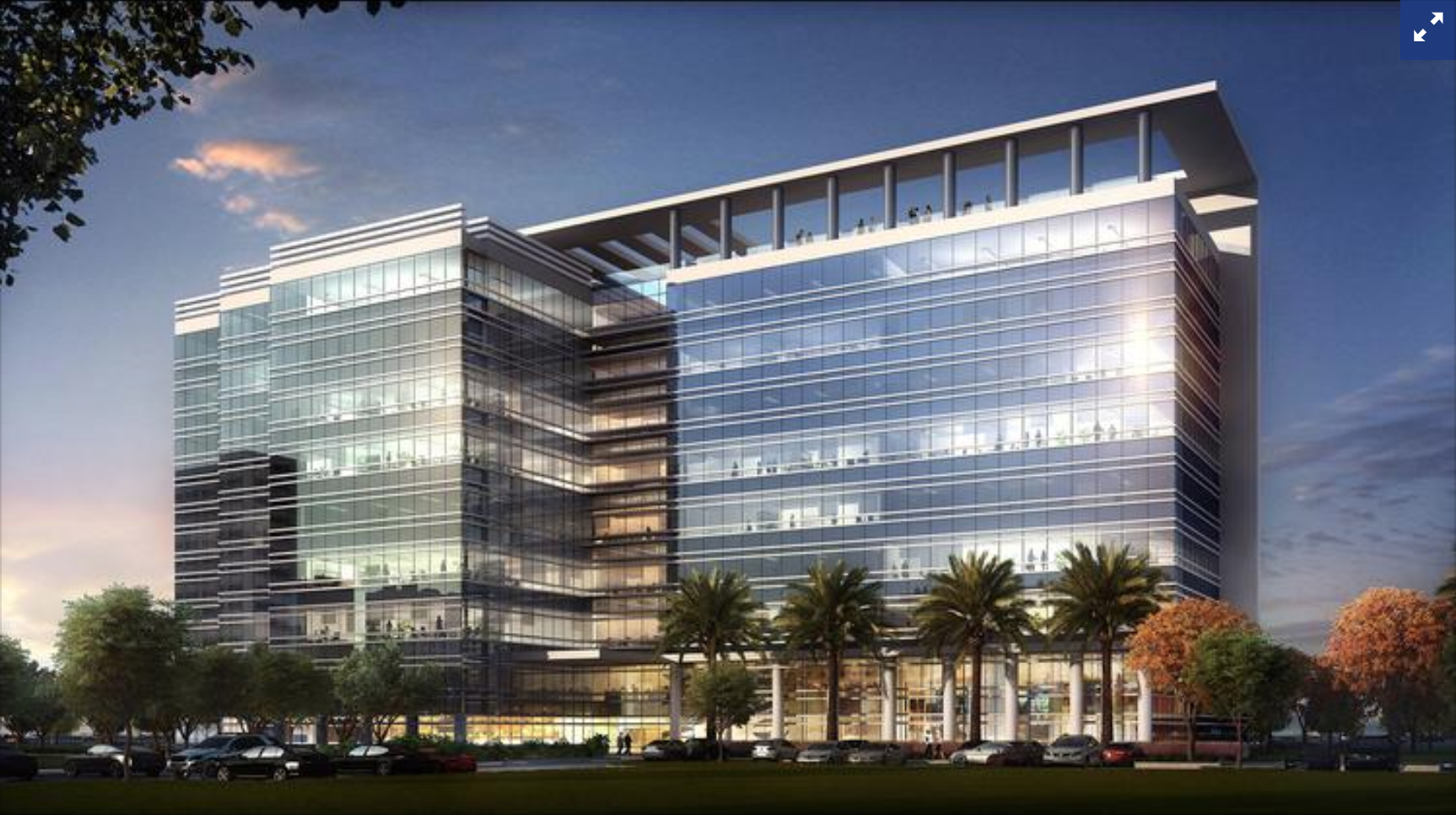 PROVIDED BY LINCOLN PROPERTY CO.


Local and national technology firms expanding or opening new offices in the Phoenix area have made a big splash in a new report that outlines the 100 largest U.S. office leases by tech firms in 2019.
For the first time, Phoenix had the fourth-largest share of square footage in these top tech office leases, according to the second annual report from CBRE's Tech Insights Center in San Francisco.
Tech firms had 1.3 million square feet of new office leases in the Phoenix metro area out of the 3.2 million square feet of total net absorption for 2019 for all new office leases, said Charlie von Arentschildt, a senior associate at CBRE in Phoenix.
"One trend we're keen to is these are companies [that] are already here," von Arentschildt said. "It really speaks to companies that are here getting a bigger workforce. The growth has been very healthy."
Tech companies are drawn to expand in the Valley because of the growing talent base, favorable business environment, affordable office leases and quality of life.
CBRE's analysis found the software, search and e-commerce sectors accounted for 62% of square footage in last year's top 100 tech office leases, which is up from a collective 41% share in 2018.
San Francisco (6.9 million square feet), Manhattan (4.9 million square feet) and Seattle (3.3 million square feet), claimed the top three spots on the tech office lease list, while Boston (1.2 million square feet) rounded out the top five after Phoenix.
The five top tech office leases in the Phoenix metro area are, according to CBRE:
DoorDash, the San Francisco-based food delivery service, leased 352,481 square feet, which is the entire building at the Grand 2, part of the Grand Papago Park Center in Tempe. DoorDash is moving from Novel Coworking's midtown Phoenix building.
Carvana Co. (NYSE: CVNA), the Tempe-based used-vehicle online retailer, subleased 347,851 square feet from State Farm at Marina Heights building A in Tempe. Because of Carvana's sixth straight year of triple-digit revenue growth, the company needed additional space to accommodate growth outside the Tempe headquarters it opened in 2017, according to a Carvana spokeswoman.
Insight Enterprises Inc. (Nasdaq: NSIT), the information technology services provider, is moving its headquarters from Tempe to Chandler after leasing 242,832 square feet in the Hub building along the Price Road corridor.
PayPal Holdings Inc. (Nasdaq: PYPL), the San Jose-based online payments system provider, leased 188,730 square feet in Chandler, adding to its already large presence in the East Valley city where it employs more than 2,000 people.
Cognizant Technology Solutions Corp. (Nasdaq: CTSH), a Teaneck, New Jersey-based business and tech consulting organization, leased 131,861 square feet in northwest Phoenix. This adds to the regional technology and service delivery center Cognizant opened in Mesa in 2018.
Growth across the Valley
With big tech leases around the Valley, von Arentschildt said it shows there is available space throughout the entire region.
"We have strong labor in multiple markets," he said. "Companies all over the Valley have been comfortable with expanding their workforce locally. These are just the top deals, but there's certainly deals not in the top five that account for further growth."
While it's hard to say whether the Phoenix metro will stay on this list, the Valley continues to be a hot office market with major hiring announcements in all areas.
"We're optimistic companies will continue to relocate to Arizona and continue their growth in the state this year," von Arentschildt said.
Other big leases of the year include: Silicon Valley Bank's 188,940-square-foot renewal and expansion at Hayden Ferry Lakeside in Tempe; Voya Financial adding 151,359 square feet in Chandler; and WageWorks leasing 150,000 square feet at the Union in Mesa.
Coworking giant WeWork also has leased more than 250,000 square feet of office space in four locations in Tempe and Phoenix.