Tuesday, May 14, 2019 / by Juan Grimaldo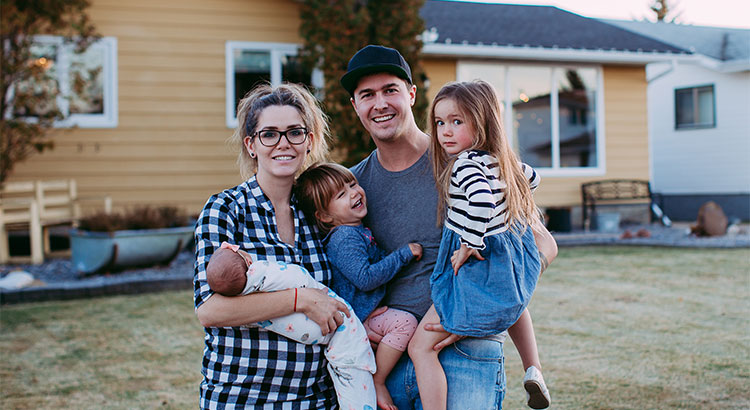 Los precios de las viviendas han ido en aumento durante los últimos siete años, llevando a muchos analistas del mercado de la vivienda a concluir que los compradores por primera vez están siendo dejados fuera del mercado debido a las preocupaciones de asequibilidad.
La Asociación nacional de Realtors (NAR por sus siglas en inglés) informa el porcentaje de los compradores por primera vez (FTHB por sus siglas en inglés) en forma mensual y anual. Su último informe muestra que los FTHB conformaron el 33 % de los compradores en marzo, el cual coincide con su participación reportada en el 2018.
NAR utiliza los datos de la encuesta de sus miembros para llegar a esta estadística, así que sus resultados no incluyen todas las transacciones completadas. Mas bien, solo las transacciones notificadas por los miembros que completaron la encuesta.
La otra entidad que informa sobre la participación de los FTHB es The American Enterprise Institute(AEI por sus siglas en inglés). The AEI utiliza datos de las solicitudes hipotecarias que definen a un FTHB como "cualquier prestatario que no tenía una hipoteca por los tres años precedentes".
Esto significa que la medida de AEI también incluye a antiguos propietarios que pasaron de la casa que ellos poseían anteriormente y entraron de nuevo al mercado después de al menos 3 años. Los últimos datos de la porción de los FTHB del AEI muestra que los compradores por primera vez compusieron el 57.5 % de todas las hipotecas en agosto 2018. Los datos de NAR muestran un porcentaje del 31 % para el mismo período de tiempo.
La nueva investigación de la Reserva federal de New York muestra que estos informes tradicionales sobre la proporción de los FTHB has sido incapaces de dar una representación exacta de la participación de este grupo en el mercado.
La Fed de New York pudo tomar los datos del crédito del consumidor e identificar cuándo un pago hipotecario ingreso en el informe de crédito para determinar cuándo se hizo una compra de casa por primera vez. Usando estos datos, pudieron demostrar que el informe del AEI sobre el porcentaje de los FTHB fue consistentemente un 10 % más alto. Los informes de NAR estaban justo a la par con sus hallazgos hasta 2010, cuando el porcentaje de NAR cayó a la brecha del 11 % vista hoy.
Entonces, ¿Qu
é
significa todo esto?
Los compradores por primera vez no han desaparecido del mercado como muchos analistas habían creído. Comprar una casa es una parte importante del sueño americano para las generaciones más jóvenes, al igual que lo fue para sus padres y abuelos.
Esto también significa que los precios en aumento no han asustado a los compradores por primera vez del mercado. Muchos compradores por primera vez están haciendo sacrificios para ahorrar su pago inicial y hacer su sueño una realidad.
En conclusión,
Si usted es uno de los muchos inquilinos mirando casas para la venta en su teléfono cada noche, soñando con comprar su casa propia, ¡Hay oportunidades en cada mercado para hacer realidad ese sueño!