Monday, July 1, 2019 / by Juan Grimaldo
CEO teased expanded US manufacturing capacity in recent investor call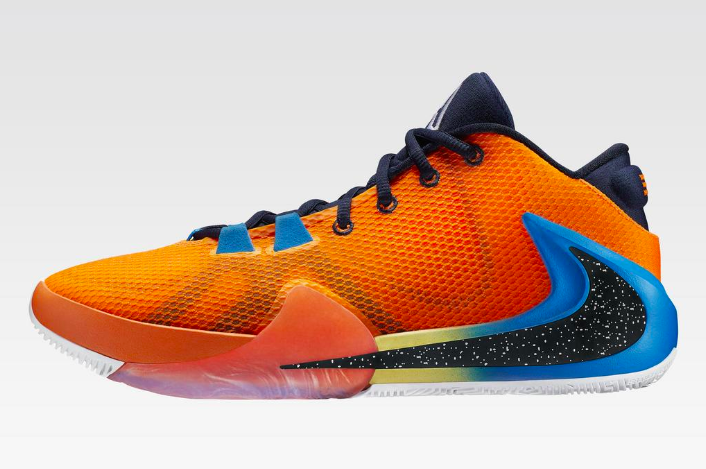 (Image: Nike Inc)
Nike has plans for a major facility in the West Valley. The Nike Air Zoom Freak 1 shoe is shown in this photo.
Nike subsidiary Air Manufacturing Innovation, the maker of Nike Air shoes, plans to open a multimillion-dollar facility in Goodyear, which will employ at least 505 people in full-time manufacturing roles.
According to city documents, Nike will buy an existing building and invest at least $184.5 million in the first phase of the new facility. The company anticipates starting operations in 2020, and over the course of three years will fully put the Goodyear facility into service by adding lines and operations.
Documents do not show where the existing building is located within the city. Goodyear City Council members are expected to vote on the proposed agreement at Monday night's meeting.
Nike CEO Mark Parker announced plans for a new U.S. facility on a conference call with investors last week but did not specify where the facility would be. Nike Inc. (NYSE: NKE) is based in Beaverton, Oregon.
"This summer we're making a significant investment in our manufacturing capabilities with an additional Nike Air manufacturing center here in the United States," Parker said on the June 27 conference call. "The consumer demand for Nike Air is currently outpacing supply. This investment will help us better meet that demand and accelerate new innovations for one of our most distinct platforms."
According to city documents, negotiations with Air Manufacturing Innovation began in May 2019, and the city of Goodyear offered to waive 75% of non-expedited plan review and permit fees up to $652,233 and 100% of expedited portion of plan review fees up to $342,577 for a total of $994,810 for the first phase. The city will also process tenant improvement plans on an expedited basis.
Goodyear City Council will also vote on an agreement that will reimburse Nike $3,923 per qualified employee, up to $1.02 million. Positions that qualify for reimbursement must be full-time and have a base salary of $42,614 with health care coverage offered by the company covering at least 65% of the premium costs. The company is also required to have a weighted average annual base salary of Phase I employees of at least $48,514.
The company is required to hire 505 employees within 42 months of receiving the certificate of occupancy from the first phase to receive full city reimbursement, and the plant will be required to maintain an average of 379 full-time employees.
Nike currently operates factories in Beaverton and St. Charles, Missouri, with a combined 1,500 employees, according to its website.
By
Corina Vanek
Reporter, Phoenix Business Journal