Tuesday, June 11, 2019 / by Juan Grimaldo
Two-building industrial park marks funder's entry into market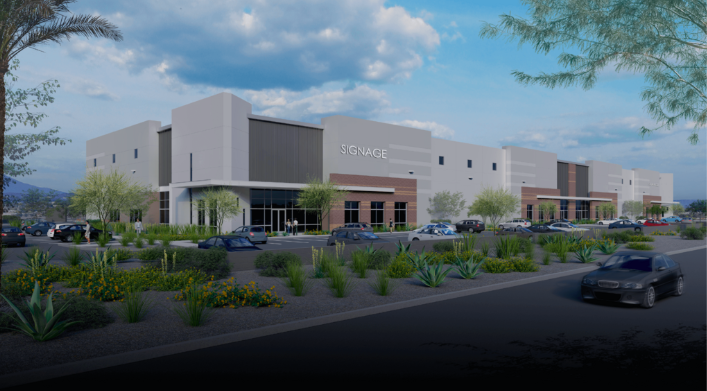 (Image: Provided by EquityMultiple)
An artist's rendering shows a planned industrial park, which will be built in a opportunity zone in Goodyear.
EquityMultiple, a New York-based real estate investment firm, has closed on its first investment offering for an opportunity zone property targeting an industrial park in Goodyear.
The firm raised $2.4 million in the offering, which will be combined with other funds raised by project sponsors to develop the $12.5 million project. The development will be a two-building, 325,000-square-foot complex on a 23.5-acre parcel near 143rd Avenue and Van Buren Street.
"The deals need to work without the benefit," he said at the time.
The project is EquityMultiple's first in Arizona.
Chicago-based Baker Development Corp. is developing the complex, which is expected to break ground later this month. The developer is in discussion with several potential tenants, Sjulsen said.

By Corina Vanek – Reporter, Phoenix Business Journal