Wednesday, April 3, 2019 / by Juan Grimaldo
Company sets sights on other area cities after opening two Scottsdale locations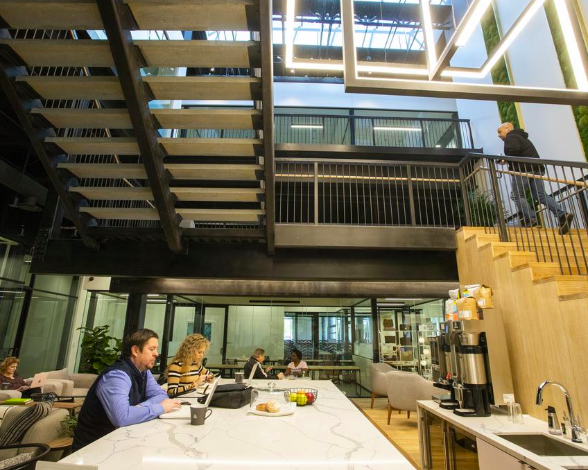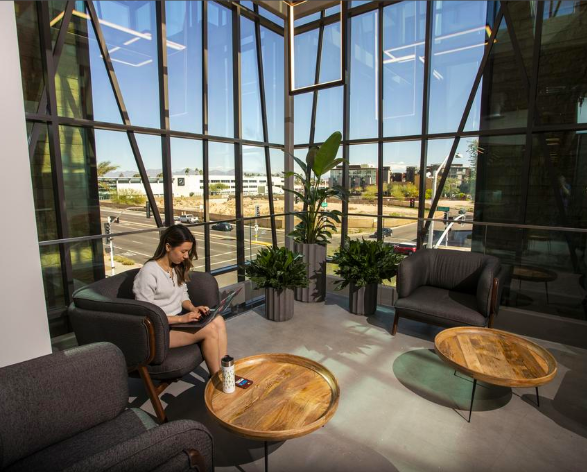 (Images: Provided by Jim Poulin, Phoenix Business Journal)
Manhattan-based coworking firm Industrious, which has two Scottsdale locations, is opening another site later this year in Tempe.
Industrious Tempe is expected to open in the fall in the Tempe Gateway building, 222 S. Mill Ave., Suite 800.
The 32,0000-square-foot coworking space will occupy the entire eighth floor of the building, with Industrious taking over the existing building signage facing Mill Avenue, according to Industrious spokeswoman Natalie Hernandez.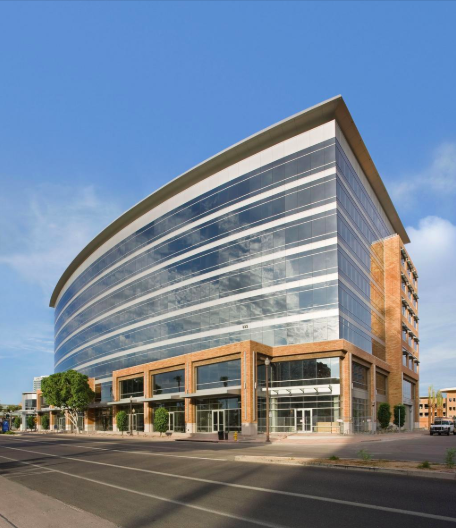 (Image: Kevin Korczyk Photography LLC)
The Tempe Gateway building at 222 S. Mill Ave. will be the new home of Industrious coworking.


This Industrious space will have an estimated 100 private Class A offices, but also will include traditional coworking desks.
Industrious is taking over the space from Limelight Networks Inc. (Nasdaq: LLNW), which is moving out soon, a company spokeswoman said. Limelight Networks is leaving Tempe to relocate to new offices in Scottsdale.
Industrious chose Tempe because of its central location within greater Phoenix and because it is known as a corporate destination, said Doug Feinberg, Industrious' senior real estate manager.
"Our location will be situated on the main thoroughfare, offering members easy access to nearby retail amenities and restaurants," Feinberg said.
Industrious first moved into the Valley in June 2018 with a 20,000-square-foot space in Old Town Scottsdale.
Through a new national partnership with Macerich designed to bring coworking spaces to malls across the country, Industrious opened a second location just a mile away in January in a 32,000-square-feet, two-story space at Scottsdale Fashion Square.
This is the first mall coworking space for Industrious and is next to the new Apple Store in the former Barney's location. Both Scottsdale locations are above 70 percent occupancy, Hernandez said.
Each Industrious location is designed by an in-house team and has unique design touches. Every location has conference rooms, common spaces, phone rooms, a wellness room and a stocked fridge with food for members. Craft coffee, artisanal pastries and fresh fruit are served daily.
At this time there are no other Industrious locations planned in the state, Hernandez said. Industrious has 60 locations in 34 U.S. cities.
Coworking spaces are popping up all around the Valley with more than 30 coworking companies calling the Phoenix area home, including New York-based WeWork Cos. Inc. and Regus' Spaces.

Author: Hayley Ringle, Reporter, Phoenix Business Journal