Friday, July 17, 2020 / by Juan Grimaldo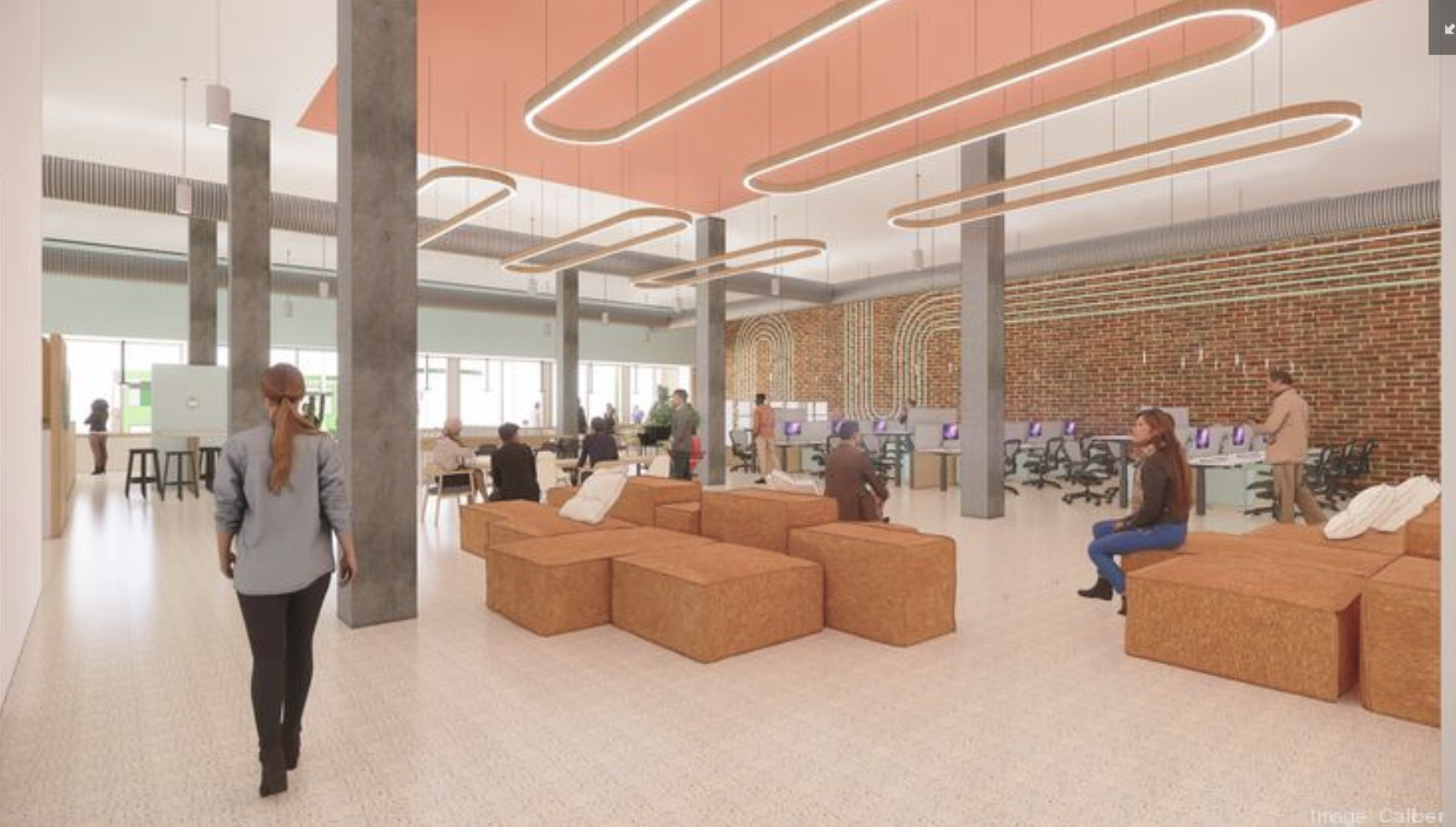 Launch Pad, a New Orleans-based coworking company, is opening its first Arizona location in downtown Mesa, the first direct investment into a business using the "opportunity zone" program for investment firm Caliber Cos.
Scottsdale-based Caliber owns the building where Launch Pad will lease 28,000 square feet of space that will be designed to have 67 individual offices, meeting room space and a coffee bar.
Caliber bought the building, located at 114 W. Main Street, along with several other nearby buildings for a total of $15 million and is investing $30 million into updating and renovating the buildings. The building where Launch Pad will be located is a refurbished J.J. Newberry department store building from 1949.
"By providing Launch Pad the investment we were able to bring a tenant into downtown Mesa," Caliber CEO Chris Loeffler told the Business Journal, adding that Caliber is looking to expand its investments into other businesses in qualified opportunity zones, so even if another business does not have all the capital it needs to get up and running in downtown Mesa, Caliber might be able to provide an investment.
"We have a mission of making downtown Mesa unique," Loeffler said.
Arizona State University, Benedictine University and other education providers have located in downtown Mesa, and Loeffler said the city is interested in attracting more education and arts-focused businesses and people to the area.
Loeffler said Launch Pad's location in Mesa is part of an expansion in the West Coast that will add a total of five locations. Launch Pad is expected to occupy its Mesa space by the end of 2021. Caliber is the lead investor in Launch Pad's Series A funding round.
Opportunity zones were created through the Tax Cuts and Jobs Act and allow investors to invest capital gains realized from a sale of property, stock or business in order to defer paying taxes. The money can be invested two ways: in real estate or in operating companies within designated opportunity zones. Caliber is doing both, investing in the building and in Launch Pad.
Launch Pad was founded in 2009 after Hurricane Katrina, and since then its members have created more than 9,000 jobs. Loeffler said the company has been able to help businesses that often have more difficulty getting startup capital and have other barriers, like women and minority owned businesses.
"Coworking has become a critical activation of the entrepreneurial ecosystems in mid-sized markets across the country," Anne Driscoll, co-founder and CEO of Launch Pad said in a statement. "In a post-Covid world, remote work will become the norm, creating a real need for community-focused coworking spaces."
Driscoll said the company chose to partner with Caliber because of the firm's commitment to bringing value both to real estate development in Mesa as well as the companies locating inside opportunity zones.
The plans for bringing Launch Pad to Mesa "didn't slow down at all" due to the Covid-19 pandemic, Loeffler said of the deal, which has been in the works for about a year. Loeffler said he expects coworking to grow in popularity as people continue to work remotely and do not want to go into a dense office environment but might not be able to efficiently work from home.
After announcing plans for an online public offering in February, Caliber Cos. is busy raising more funding for future investments. The company aims to sell 12.5 million shares at $4 each to raise $50 million.