Thursday, May 2, 2019 / by Juan Grimaldo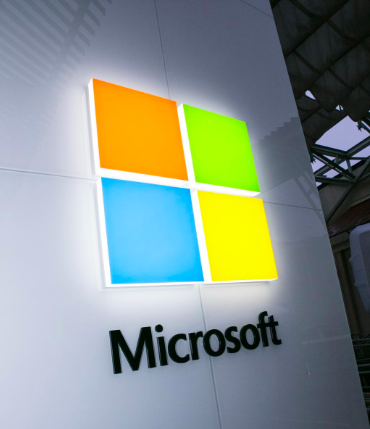 (Image: Microsoft Corp)
Microsoft is reportedly preparing for the biggest round of job cuts at the company since 2009.
Tech giant Microsoft has purchased yet another parcel of land in the West Valley.
Microsoft Corp. (Nasdaq: MSFT) spent over $20 million on 150.5 acres of land at Dysart Road and Olive Avenue in El Mirage — the company's third massive purchase in the region.
According to real estate database Vizzda, Microsoft bought the parcel from the John F. Long Family Revocable Living Trust.
In recent months, Microsoft bought more than 400 acres of land at two sites in Goodyear, which the company plans to develop into data centers.
"As part of our plans to support the growing demand for cloud and internet services in Arizona and across the Western United States, Microsoft recently purchased land at two locations in Goodyear, Arizona, where we intend to develop world-class data center facilities," a Microsoft spokesman said in an email on April 19.
It is unclear what Microsoft's plans for its newly purchased El Mirage land may be, but based on its previous Goodyear purchases, another data center could be in the works.
Goodyear City Council already approved an expedited development plan for the first two data center buildings on the first parcel, a 279-acre site at Maricopa County 85 and Lower Buckeye Road. A city spokeswoman said plans for the second site, at Citrus and Indian School roads, will likely be be before City Council this month.


By Corina Vanek – Reporter, Phoenix Business Journal