Friday, July 24, 2020 / by Juan Grimaldo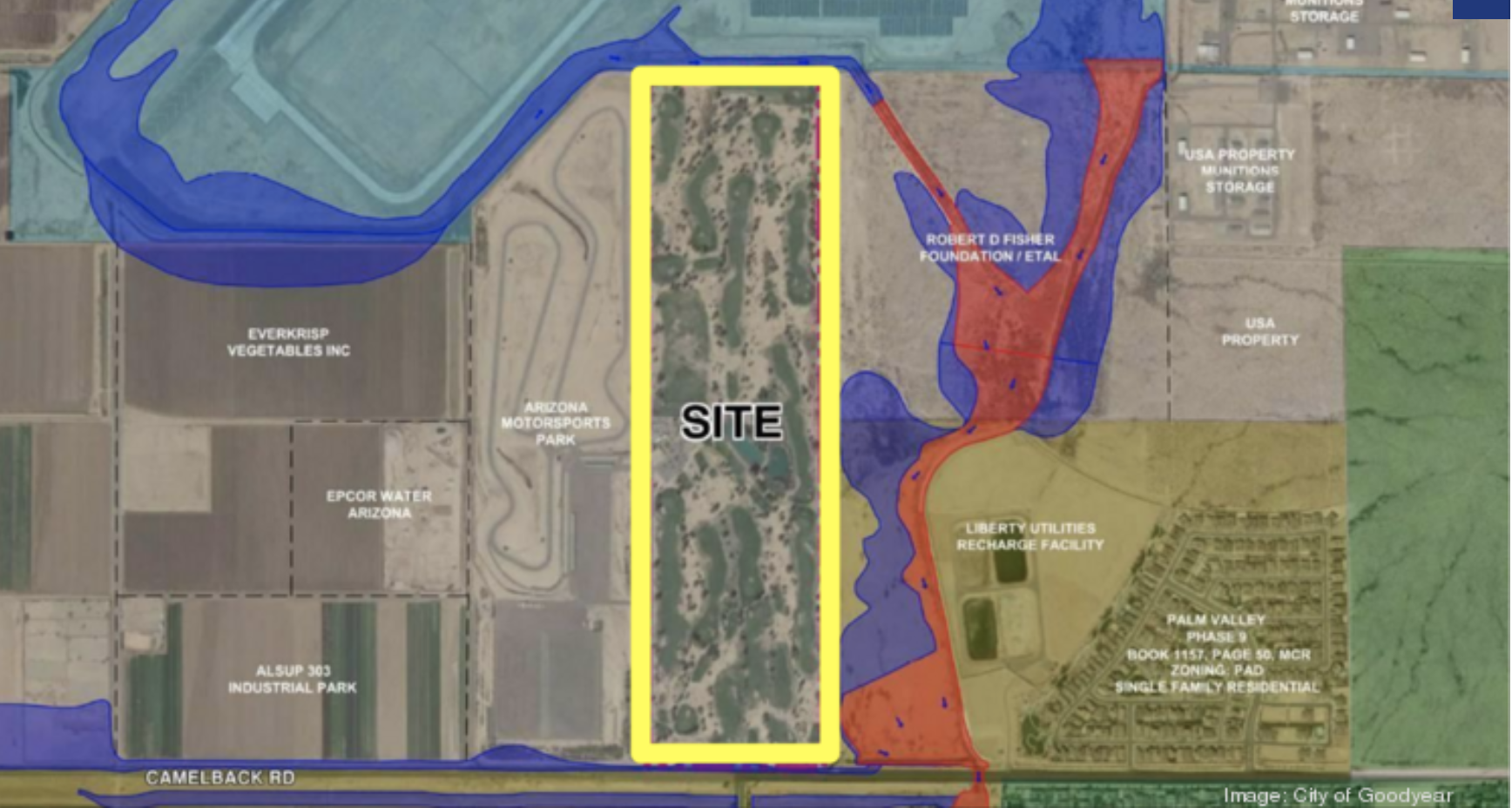 The project will be a cross-dock truck facility for FedEx, according to public documents. Plans submitted to the county call for two phases of development. The development's first phase is planned to be on the property's north portion, comprising 79 acres of land at Camelback Road and 152nd Avenue.
Plans include a 245,730-square-foot footprint, including the cross-dock facility and support buildings, as well as 683 employee parking spaces and about 1,500 parking spaces for trucks, vans and trailers.
The owner of the property is Cowley Cos., the developer is KW Projects, and the submission was done by HilgartWilson. Jason Morris, partner with Withey Morris who represented the applicant, said the case was one of the most complex he has ever worked on and required input from Luke Air Force Base, Maricopa County, the cities of Goodyear and Litchfield Park and the neighborhoods, which overwhelmingly opposed the project.
According to county documents, supervisors and staff received 354 opposition emails, an opposition petition and an opposition web page was created. Originally, the cities of Litchfield Park and Goodyear formally opposed the project, but Morris said Litchfield Park withdrew its opposition.
Despite the initial opposition, Morris said Supervisor Clint Hickman and his staff worked on the complex case to find additions that would settle some concerns. For example, the developer will add a traffic light off-site to help ease traffic concerns, and other stipulations about traffic flow were included in the final approval.
Morris said development on the first phase of the site will happen "almost immediately."