Monday, August 10, 2020 / by Juan Grimaldo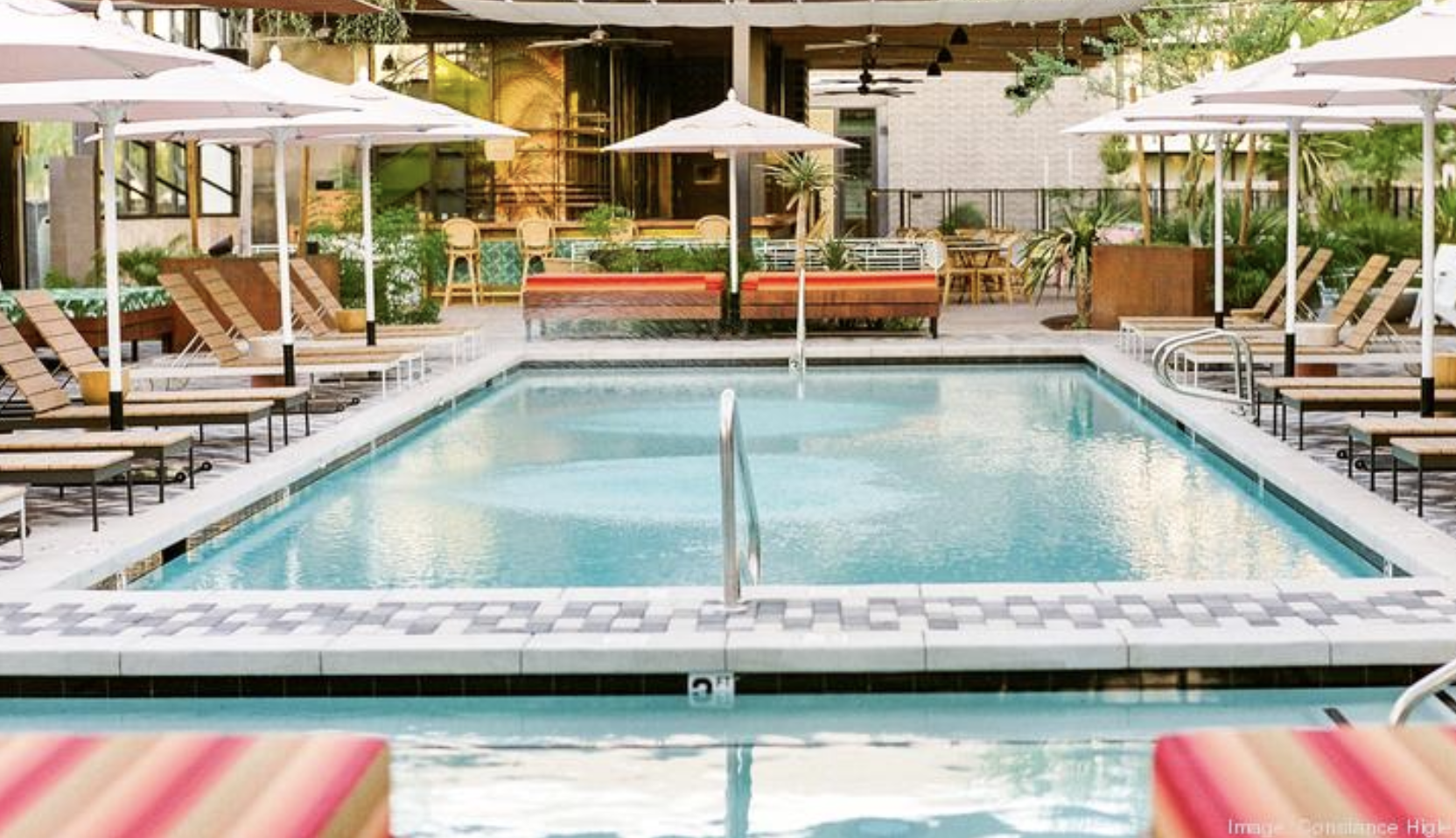 After being in the works for nearly five years, the first phase of the Arrive Phoenix hotel is set to open in uptown Phoenix over Labor Day weekend.
The $25 million boutique hotel is the first location of the Arrive Hotels & Restaurants brand in Arizona and the first hotel of this type in that part of town.
Located at 400 W. Camelback, the 79-room hotel spans across two restored mid-century modern office towers. Venue Projects and Vintage Partners, two of the Valley's most seasoned adaptive reuse developers, combined to develop the $25 million project.
Arrive Phoenix includes a number of food-and-beverage operations that will be open to both hotel guests and neighborhood including Cartel Coffee Lab and a poolside bar run by Ross Simon, who is behind Bitter & Twisted Cocktail Parlour and Little Rituals.
The property will be opening in two phases. On Sept. 4, One guest tower will open, along with Pop Stand, a handcrafted popsicle stand, Cartel Coffee's location and the Lylo Swim Club. Then on Nov. 15, the second tower will open along with the Don Woods' Say When rooftop bar.
"Phoenix's world-class dining and drinking scenes and vibrant arts and design community is what drew us to Uptown in the first place," said Arrive's co-founder and chief development officer Chris Pardo in a statement. "So we're proud to have partnered with top local artisans to make Arrive Phoenix part of the local, cultural fabric, right down to the rooftop lounge named after a famed former tenant of these very buildings, Don Woods' Say When."
Arrive Phoenix is taking a number of precautions amid the Covid-19 pandemic including sanitizing rooms and requiring masks to be worn in common areas of the hotel.