Friday, May 3, 2019 / by Juan Grimaldo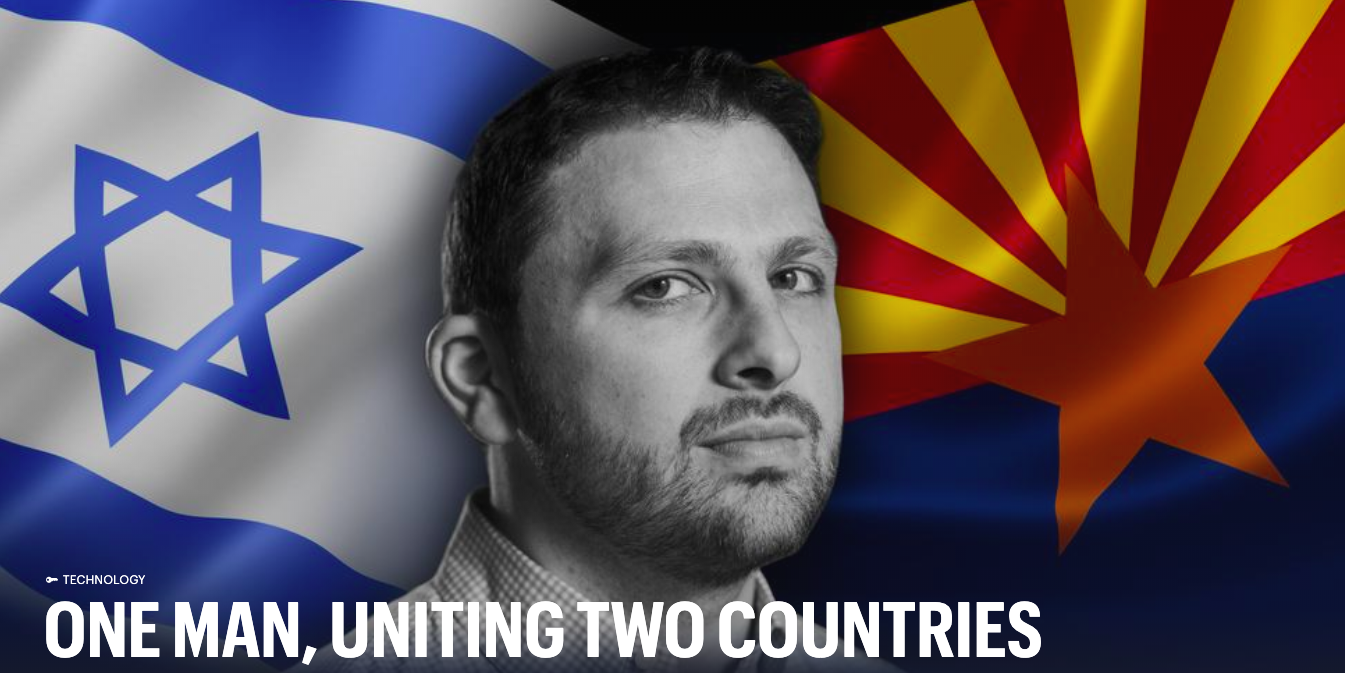 (Image: Jim Poulin & Joel Chadwick)
Leib Bolel is leading an effort to get more Israeli businesses to set up shop in Arizona.



Leib Bolel may live in the Valley, but he's always had a strong connection to Israel.
He spent six years in the Middle East country, and his wife is Israeli. He was inspired by the book "Start-Up Nation: The Story of Israel's Economic Miracle."
After initially moving to Des Moines, Iowa, in 2011 to become a rabbi and also co-found a nonprofit-focused software company, he eventually decided to move his family to Arizona in 2016.
Upon hearing of other Valley business owners' interest in Israel, Bolel rented out part of Harley-Davidson of Scottsdale in February 2018 to showcase Israeli technologies and wines. The event was co-sponsored by the Arizona Commerce Authority, the University of Arizona Tech Parks, Coplex, Osborn Maledon and Israel's Ministry of Economy and Industry, and included the CEO of Israeli-based Tomcar, which has a manufacturing facility in Phoenix.
Though the event was a hit, Bolel thought something was missing. He couldn't find a local entity that dealt strictly with Israeli companies, so he created one.
The Arizona Israel Technology Alliance launched later that month to bridge a pair of technology communities half a world apart. The nonprofit association's mission is to capitalize on the synergies between Arizona and Israel and attract more Israeli companies to the state.
So far, the alliance has been a resource to more than 100 Israeli companies, and Bolel and his team of five contract employees have been involved in at least five Israeli companies opening Valley offices. The alliance also hired Nitsan Naidorf as its director in Israel.
"If we can be that resource, we know that Arizona is getting a name in Israel," Bolel said. "Even if it's just a byproduct, we love it. People are taking an interest."
Prior to the alliance's debut, there were 11 Israeli-owned companies in the state with 183 jobs. Now, there are 18 Israeli-owned companies with about 500 jobs. It's projected that by the end of the year, an additional 200 to 500 new jobs are expected in the state through the growth of current Israeli companies in Arizona and new ones, Bolel said.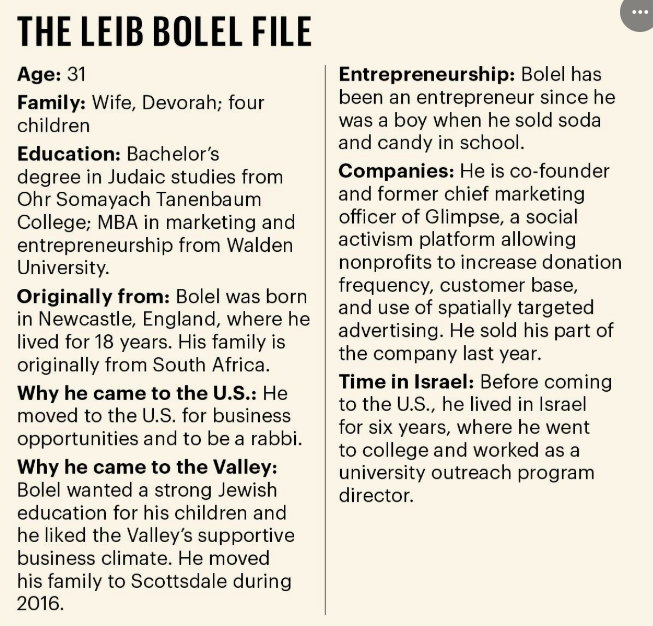 On a per capita basis, Israel has more venture capital, startups, scientists and tech professionals than any other country in the world, according to multiple sources. Arizona is making its own headway in the startup world, recently landing on New York-based Hickey & Associates' list as one of the top global innovation hubs.


Ran Krauss, CEO and co-founder of Airobotics, credited Bolel and the alliance with helping his company move to Scottsdale and open its U.S. headquarters in September. Airobotics has 32 local employees and plans to have 53 U.S. employees by the year's end, said an Airobotics spokeswoman.


"We have been in rapid growth mode, adding to our client base and staff, and Leib helped us build sustainable relationships in Arizona that made our Scottsdale expansion a success," Krauss said.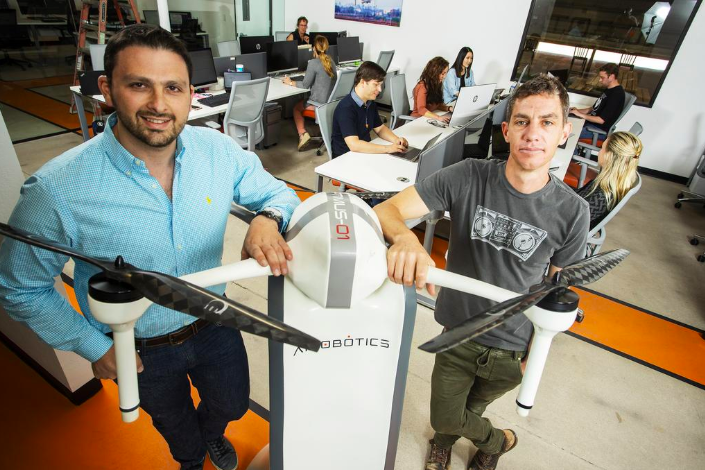 (Image: Jim Poulin, Phoenix Business Journal)
Leib Bolel, left, president and CEO at Arizona Israel Technology Alliance, helped Ran Krauss, co-founder and CEO of Airobotics, bring his company to the Valley.



IMNA Solutions, an Israeli-based health tech startup, also moved its U.S. headquarters to Scottsdale this year. Bolel and the alliance were a big help to the company when it was looking to move operations from Rockville, Maryland, said Israel Haikin, CEO and founder of IMNA Solutions.


"Not only did he help us establish our presence in Arizona, he continues to serve as a valuable resource," Haikin said."He's made countless introductions to partners and potential clients, and never fails to provide us with the support we need to succeed."


Since then, Zylstra helped him form the Arizona Israel Technology Alliance, introduced him to local people who could help with his vision and was among a group of 15 business leaders who visited Israel in October with Bolel.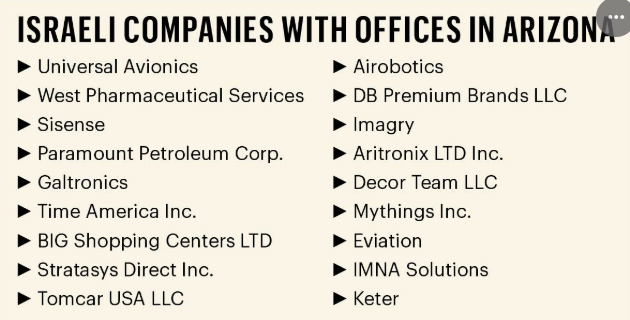 "Now Leib is off to the races. He's a force of nature," Zylstra said. "He's hard-working. He's smart. I've enjoyed participating in and watching him grow over the last several years. He's a multi-talented individual with a great personality."
Zylstra co-planned the nine-day Israel trip with Bolel, which included all Tech Council members. Zylstra also sits on the alliance's advisory board, and Bolel often participates in Tech Council events.
"It was spectacular," Zylstra said of the trip. "Since then we've gotten a bunch of new Israeli members. He's promoting us and we're promoting him. Before, the Israelis were flying past Arizona and didn't know about the state. I think he's making a really dramatic impact already, and I think we're just seeing the beginning of it."
The Arizona Commerce Authority has also played a role in promoting ties between the countries, not only in attracting Israeli companies to the state but also advancing relationships between the business communities in Arizona and Israel, said Sandra Watson, the ACA's president and CEO.
Watson credited Bolel and the AITA, as well as a trade mission undertaken by Arizona Gov. Doug Ducey, with building business bridges between Israel and Arizona.
"He's truly passionate about the mission of his organization, and focused on achieving results — as are we at the ACA," Watson said. "It's always a pleasure to work with organizations that have a like-minded approach and success-oriented culture."
Moran Zilbershtein, consul for economic affairs for the Israeli government, is based in San Francisco and works along the West Coast to make connections for companies to enter the U.S. market. Many states have similar Israeli alliances, including Nevada, Utah, Oregon and Washington, but so far she's impressed with the work Bolel is doing in Arizona.
"I'm absolutely optimistic and I think there will be a lot of gains in cybersecurity, life science and aviation," said Zilbershtein, who visited Prescott recently for a cybersecurity seminar. "I think that Leib's work is doing an amazing job with the exposure. I'm very optimistic."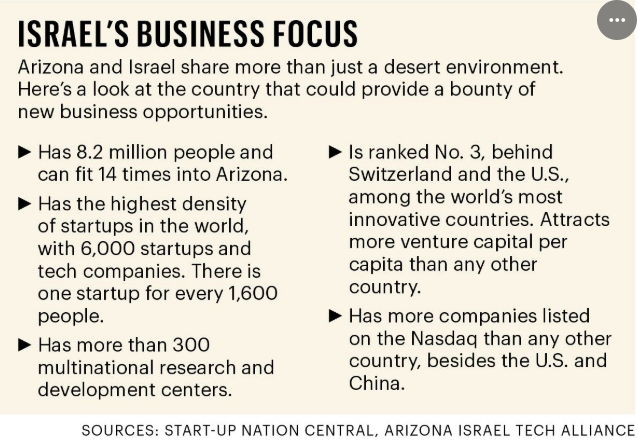 Bolel isn't just focused on attracting Israeli companies to the area, but also about building a financing effort around those moves. He recently joined Scottsdale-based Grayhawk Capital and its efforts announced in March to raise a $75 million venture capital fund.
Bolel originally reached out to Grayhawk to seek an adviser to help form his own fund to lure Israeli companies to the state. He was asked to join Grayhawk because they had a similar plan, said Sherman Chu, Grayhawk's managing partner and co-founder.
"We want to invest in more Israeli companies. It's no secret that there's strong technology coming out of Israel," Chu said. "Leib and I started talking, and it made more sense for him to come to Grayhawk and help us on our efforts."
Bolel joined Grayhawk as a venture partner in February. So far, Grayhawk has raised about $10 million toward the fund. The venture capital firm's third fund will focus on high-growth disruptive technology companies in cybersecurity, financial tech, health care and IT.
"We're really leaning on Leib to help us find more opportunities coming out of Israel," he said. "Leib has great character, he's been a pleasure to work with and is clearly running 100 miles an hour. We're very excited about our working relationship."
Bolel said joining Grayhawk is like adding a "weapon to our arsenal" in his mission to attract Israeli companies to the state. There is plenty of synergy already with shared industry in autonomous vehicles, financial tech, bioscience, digital health, aerospace, cybersecurity, agriculture tech and water.
"The industry verticals are similar between the two," he said. "I want to embrace that."
This year, Bolel is planning three trips to Israel, including bringing a group of Arizona startup founders. Bolel also was behind bringing an Israeli cybersecurity delegation to Arizona.
"People need to experience and feel Israel and Arizona," Bolel said. "There are lots of opportunities in the U.S., but we want them to know more about Arizona."
Bolel also hinted that another large Israeli company is looking to expand into Arizona.
The Arizona Israel Tech Alliance is hosting the Israel-U.S. Binational Industrial Research and Development Foundation in May, looking to work with the foundation's mission to support industrial R&D of mutual benefit to the U.S. and Israel. The foundation was established by the U.S. and Israeli governments in 1977. It covers up to 50 percent of a project development costs, up to $1 million per project.
"Education is the most important thing to understand the value proposition," Bolel said. "By bridging the geography we will see a benefit all around."

By Hayley Ringle – Reporter, Phoenix Business Journal