Wednesday, October 9, 2019 / by Juan Grimaldo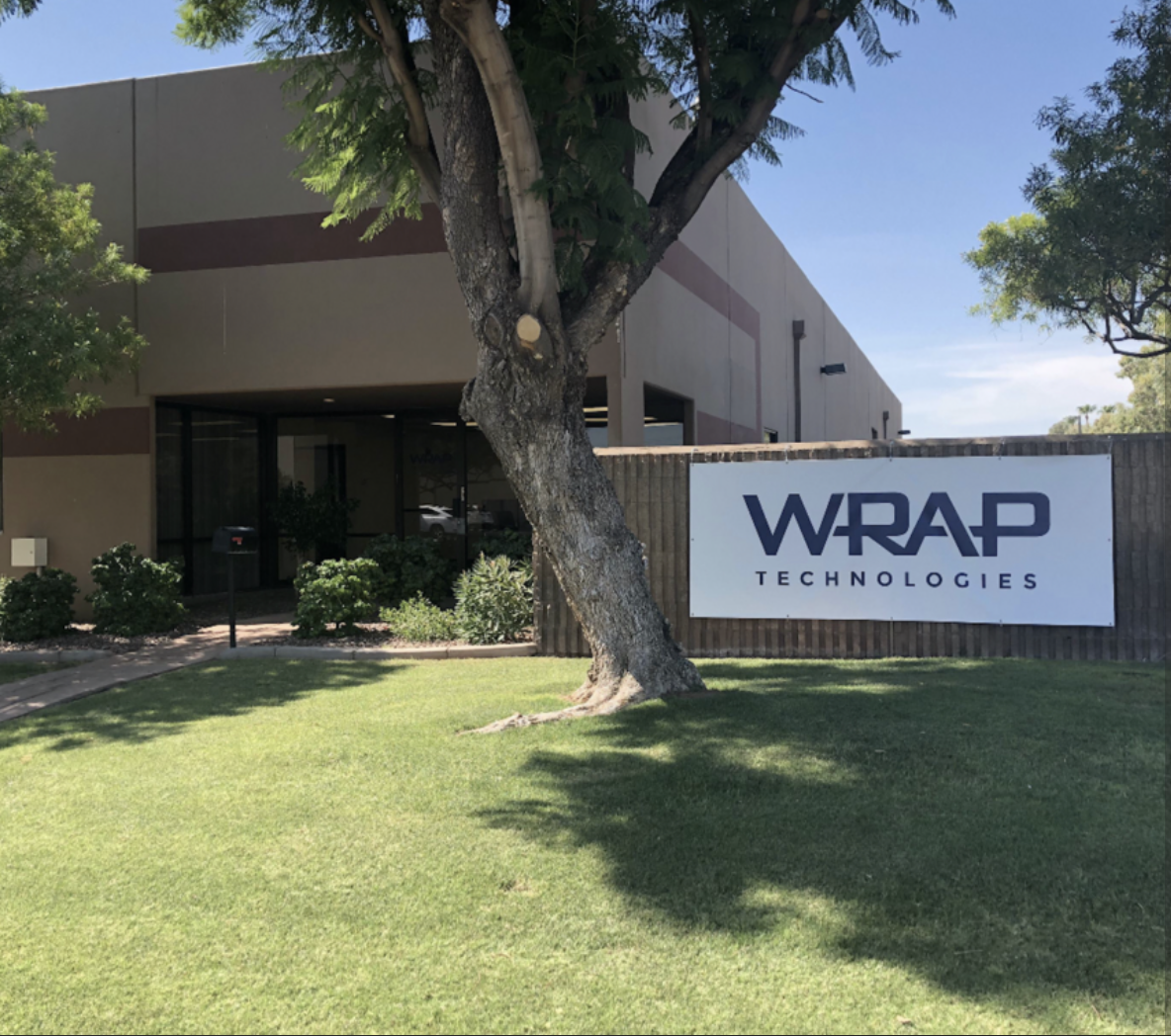 (Image provided by WRAP Technologies)
Wrap Technologies Inc. has moved its headquarters from Las Vegas to Tempe
The publicly traded company is led by president Tom Smith, who was a co-founder of Scottsdale-based law enforcement equipment maker Taser International Inc., now known as Axon Enterprises Inc.
After leasing the Tempe facility in June, Wrap Technologies (Nasdaq: WRTC) has now fully transitioned into its new location at 1817 W 4th St.
Smith said the new space is almost 11 times larger than its former headquarters.
While the former Las Vegas headquarters was 1,500 square feet, the new Tempe location is about 11,000 square feet. This increase in space matches the company's rapid growth, Smith said. Financial details of the lease were not disclosed.
"We went from having virtually no revenue in 2018, to announcing a new facility in 2019," he said. "We received our first million-dollar order in July."
Regulatory filings with the U.S. Securities and Exchange Administration show that Wrap Technologies reported revenue of 7,255 and net losses of nearly $3.5 million for the six months ended June 30.
That order is for the company's new technology called BolaWrap, a law enforcement device that discharges a tether to entangle escaping suspects. Manufacturing for BolaWrap started in September in the Tempe facility. The remote restraint is designed not only to ensure a safe space between a suspect and an officer, but also to minimize the suspects' pain. It can wrap around a suspect from 10 to 25 feet away, according to Wrap Technologies' website.
A year ago, Wrap Technologies (Nasdaq: WRTC) was just introducing the concept to the market and developing the product, Smith said. Now, the company serves about 600 customers in 90 countries. Wrap Technologies has received more than 1,200 inquiries from domestic law enforcement offices, Smith said.
"Demand ramped up," Smith said. "We had to increase orders and production requirements, which is why we needed the new facility in summer. We started producing in September."
Smith, who joined Wrap Technologies in March, has worked in the Valley for many years through his Taser-Axon connection and other enteprises.
"We have around 35 people across the country, but the majority of employees are now congregating in our new Tempe headquarters," he said.
Smith said Wrap has already hired between 15 to 20 people for its new facility, from manufacturing workers, engineers, and marketing and customer service employees.
According to Smith, the company is looking for between 20 and 50 new hires, but the final number of job positions will depend on order flow and the overall economy.
Regulatory filings show that Smith is being paid an annual base salary of $250,000 and upon being hired was issued options to acquire 1 million company shares with an exercise price of $5.41 per share. Wrap Technologies shares closed at $3.66 on Oct. 8. Track the stock here.

By Serena O'Sullivan – Editorial Intern, Phoenix Business Journal