Wednesday, August 28, 2019 / by Juan Grimaldo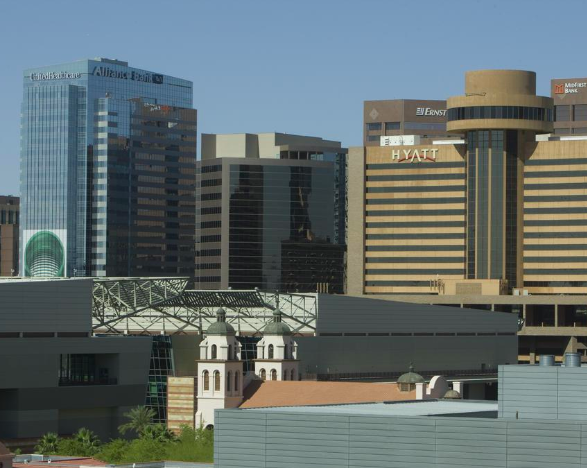 (Image: Jim Poulin, Phoenix Business Journal)
Phoenix's small business climate received a mixed bag of grades from a California group that studies startups, but did well enough to finish in the top half of the ranking.


San Francisco-based Thumbtack said the Valley's overall landscape merited a "B-" grade, down from a "B+" in 2018, within its Small Business Friendliness Survey.


The rankings (the full list of 44 cities is available by clicking through the gallery above) are based on surveys of 5,000-plus small business owners. Thumbtack quizzed respondents on such categories as licensing requirements, tax regulations and the ease with which they can hire workers.


The company, which pairs professionals with jobs, gave Phoenix an "A+" in two categories: the ease of starting a business and training and licensing. Earlier this year, Gov. Doug Ducey signed a law that allows automatic reciprocity for occupational licenses to professionals who relocate to Arizona. The city earned a "C" in the ease of hiring category and "C+" in training/networking programs.


Those average scores along with a "B+" in employment, labor and hiring dragged the Valley's score down.


Statewide, Arizona did worse than Phoenix, scoring a "C-" on the rankings. The state received the highest mark — "A+" — for ease of starting a business, but scored A "D+" for training/networking programs.


Among the few states that scored an overall "A+" rating were Utah, Maine and Georgia.


Among cities, Austin, Texas, finished at No. 1 with an "A+" rating.



By Tim Gallen – Digital Editor, Phoenix Business Journal