Tuesday, September 24, 2019 / by Juan Grimaldo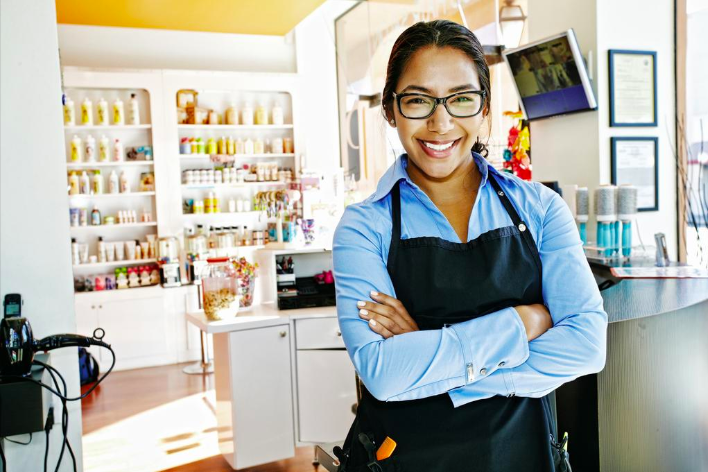 (Image: Peathegee, Inc)
Hispanic-owned businesses are playing an increasingly important role in the U.S. economy, according to a report released Sept. 20.


Hispanic consumers will have a ton of buying power during the next few years — especially in Arizona, according to a report released Friday.
The Arizona Hispanic Chamber of Commerce "2019 Datos: The State of Arizona's Hispanic Market" reported Hispanic buying power in Arizona will reach $57 billion in 2022.


The 23rd annual Datos report also found Hispanic-owned businesses are playing an increasingly important role in the American economy. The number of Hispanic-owned businesses increased by 40.2% from 2012 to 2018, while all U.S. businesses grew by 18.8% in comparison.


Researchers noted that, compared with other ethnic groups, Latinos are young, with a medium age of 29. More than 70% of Hispanic small business owners are under 45.


Latinos accounted for nearly a quarter of new entrepreneurs during 2017, despite making up just 18% of the U.S. population. That number is expected to increase however: From 2000 to 2019, the Hispanic population in the U.S. has grown 83 percent, according to the report. By 2024, the country will be home to more than 72 million Hispanics.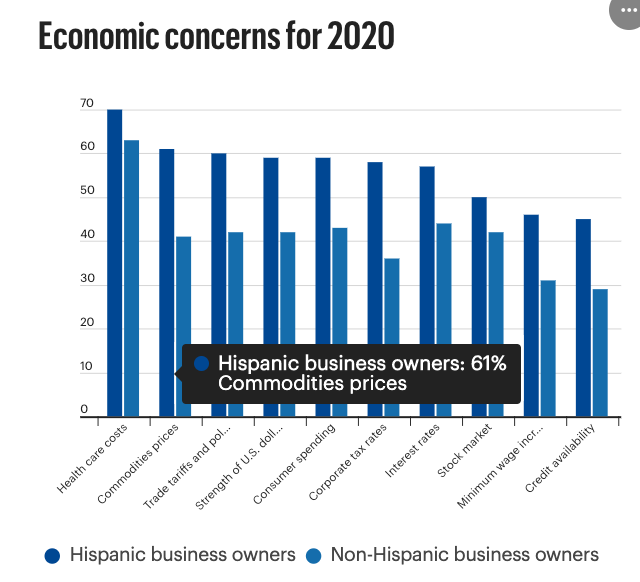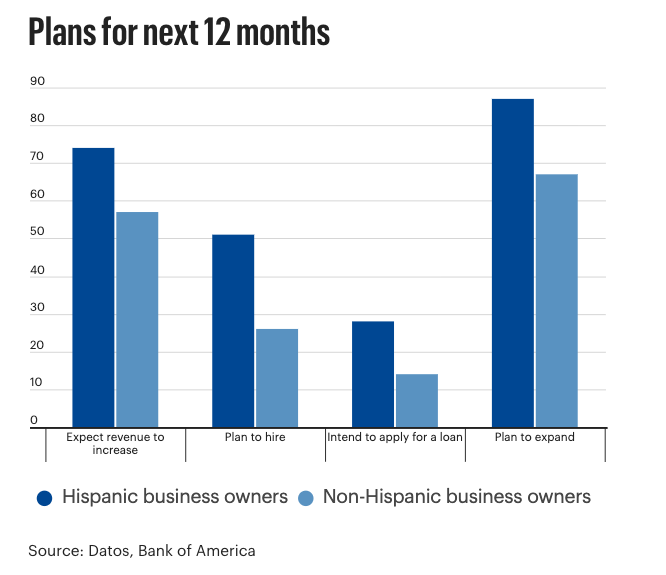 Arizona is one of nine states that have a Hispanic population of more than 1 million — the Latino population in the state has more than tripled from around 700,000 in 1990 to over 2.3 million.


The report, which shares last year's focus on "Elements of a Healthy Community," focused on topics such as health, housing and statistical disparities between Hispanics and other ethnic groups.


"Between 2010 and 2016, Latino households had inflation-adjusted assets amounting for $27,666 as opposed to $235,515 for non-Hispanic households," the report said. "The disparity in assets is larger than the overall wealth gap ($150,400), indicating the gap is driven more by asset value disparities than by debt."


However, as the generally young Latino population ages into its prime wealth-building and income-generating years, the disparities between Hispanic and non-Hispanic white families may diminish, the report said.


The AZHCC report identified some trends in the upcoming years: Not only are Hispanics leading homeownership growth in America, but they have significantly higher rates of participation in the labor force. Between 2016 and 2017, Hispanics increased their real median income by 3.7%.
Hispanic business owners are also positive about the future of their local and national economies, the report noted. Seventy-nine percent of Hispanic business owners plan to expand during the next five years. Because Hispanic entrepreneurs are almost twice as likely to have had employees leave during the past year, that has resulted in a significant spike in hiring plans, the report said.


As a result, 70% of Hispanic entrepreneurs have adjusted their hiring strategies compared to just 55% of non-Hispanic business owners.
Source: Phoenix Business Journal