Wednesday, March 20, 2019 / by Juan Grimaldo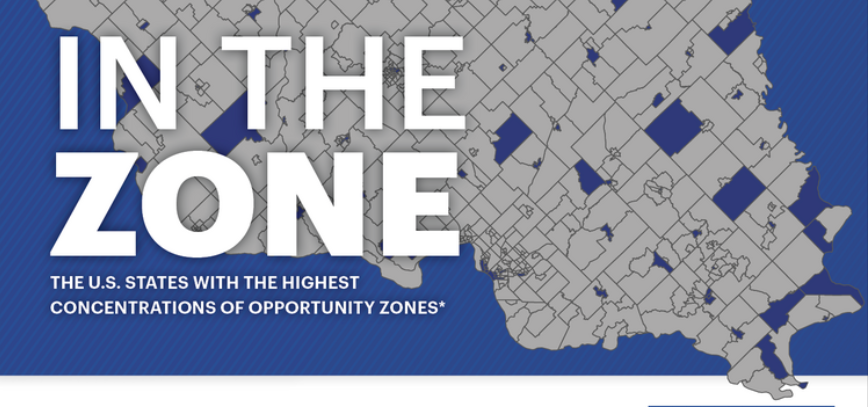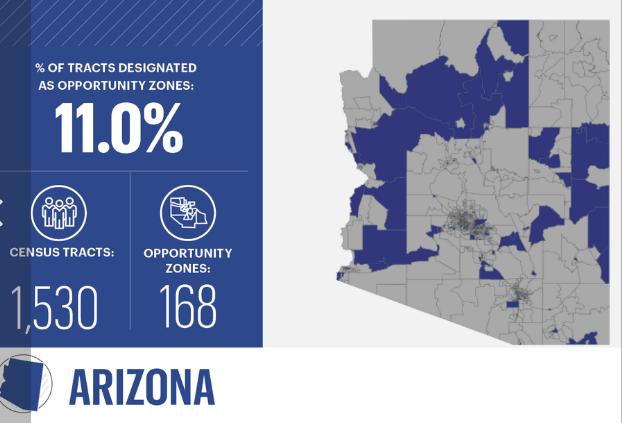 (Images: Jeff Jeffrey)
Washington's political rancor is rippling across the nation's real estate industry, as the recent federal shutdown has delayed a plan to unleash trillions in property investment in the country's biggest cities and most impoverished communities.
Specifically, the delay has affected new rules for investing in so-called Opportunity Zones, and in the process has prevented many investors from exploiting one of program's key benefits: the ability to sell long-held properties, more or less tax free.
The potential payoff, which limits capital gains taxes on investment gains that are then reinvested in Opportunity Zones, stems from a little-known provision in the federal tax code changes passed by Congress in 2017.
To establish an Opportunity Zone, a community must meet specific poverty and median income thresholds detailed in the law. To date, the Treasury Department has approved some 8,700 U.S. Census tracts put forward by state officials. That includes 168 approved zones in Arizona, which based on the metrics, is the most allowed under the law for the state. Some of those zones include large chunks of downtown Phoenix as well as parcels near Metrocenter Mall and Paradise Valley Mall. Even Old Town Scottsdale is an Opportunity Zone.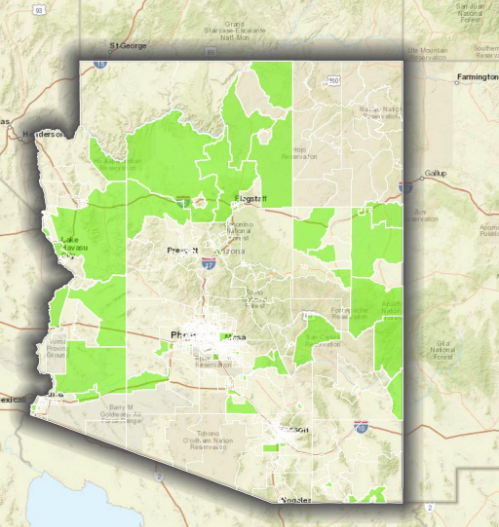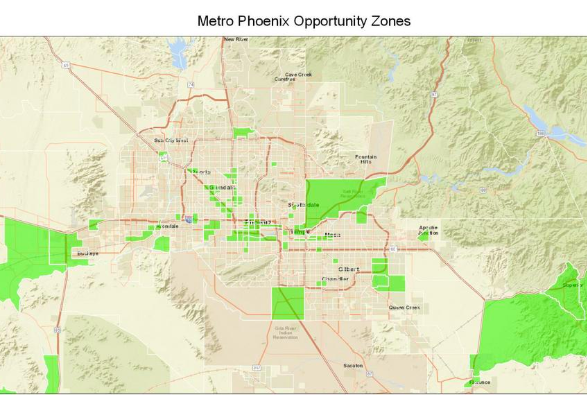 (Images: Arizona Commerce Authority)


The new rules are expected to trigger a flood of deal making among commercial property investors, particularly landlords with properties that have appreciated significantly in value over years, if not decades.
Nonetheless, the commercial real estate industry has been in a holding pattern — thanks largely to the federal shutdown, which spanned Dec. 22, 2018, through Jan. 25 — until the Internal Revenue Service issues final rules on how, and for how long, the capital gains clause will work.
Even with the delay on the rules, Opportunity Zones have been a hot topic of discussion in real estate circles around the Valley. Several cities are pitching potential investors on land that fall within zones in their boundaries, and local brokers and landowners have been inundated with calls from interested parties.
At this point, Darin Mellot, director of research for the Americas at CBRE, said the program's lack of clarity has kept investors on the sideline. "There is a huge amount of excitement. I'm getting more calls about this from clients than just about anything else," he said.
The government shutdown forced the IRS to cancel a Jan. 10 hearing on the new rules. The rescheduled hearing was held Feb. 14. It is unclear when the agency will issue final guidance on the Opportunity Zone program.
"Uncertainty over the rules is a big deal and has limited the amount of capital flowing into these investments," said Tim Fisher, manager of government affairs for the Council of Development Finance Agencies.
In letters to the IRS, critics routinely cite the program's benefits to wealthy property owners who in many cases would have bought or sold affected properties regardless of the tax changes. Unlike prior community-investment programs, the new law does not require property investors to meet specific job-creation or affordability mandates.
Others have cautioned that the law's loose language could limit accountability among investors as well as community leaders.
"There are no real reporting requirements included in the program, which is going to require officials at the local level to step up to ensure it's working," said Bruce Katz, director of the Nowak Finance Lab at Drexel University.
The new rules are intended to unlock an estimated $6.1 trillion in value sitting in real estate portfolios in many of the country's most challenged communities. The new law enables property investors to create "Qualified Opportunity Zone Funds" that can be used to reinvest proceeds from the sale of long-held properties back into Opportunity Zones. Landlords are eligible for a bevy of tax breaks if they reinvest at least 90 percent of the gains from those sales back into the federally approved Opportunity Zones.
"This program has the potential to reset the relationship with the private market and to really help areas that have long been overlooked," Katz said.
Investors must act within 180 days from selling a property, and they are incentivized through additional tax savings to hang on to their Opportunity Zone investments for at least five years. The program is slated to end in 2026, however benefits to investors will extend through 2047.
Author: Jeff Jeffrey, National Digital Producer, The Business Journals