Monday, July 20, 2020 / by Juan Grimaldo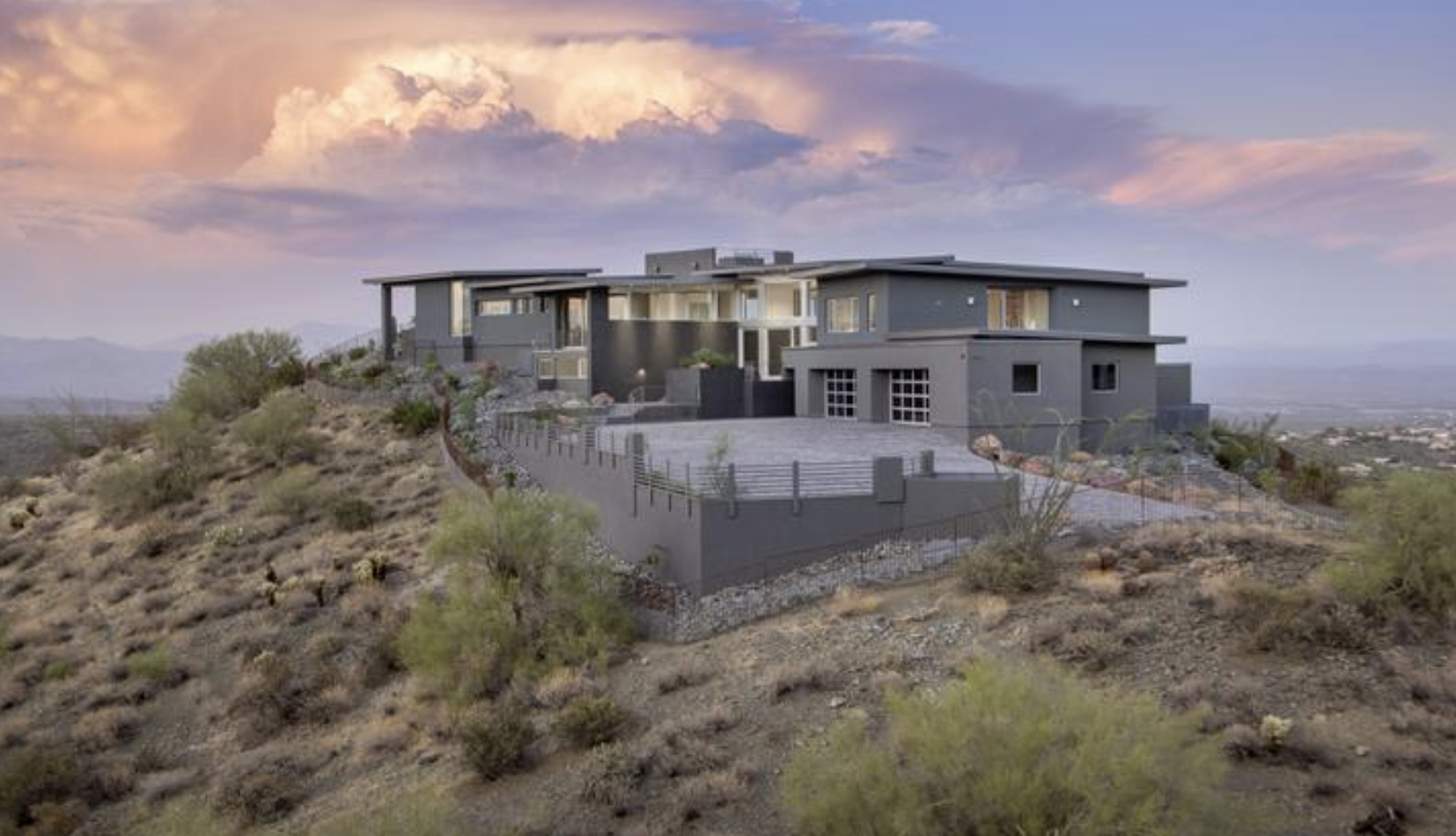 When Nohad Loabneh originally put his Fountain Hills home on the market in 2016, he was asking for $9 million.
After all, the 10,480-square-foot home was brand new, having just been built that year.
Originally, the property was listed by Walt Danley and Mark Lindabury of Walt Danley Realty.
But the home never sold. That is, until now — at nearly half of Loabneh's original asking price.
Loabneh and his wife Suzan ended up settling for $5.5 million.
Even so, that price set a record for home prices in the Fountain Hills area, said the agents from Russ Lyon Sotheby's International Realty who ended up closing the deal — representing both the buyer and seller.
Susan Pellegrini, Karen DeGeorge and Tony Pellegrini represented the seller while Dave Pattison represented the buyer of the home at 13950 E. Bighorn Parkway.
The ultramodern home has five bedrooms and seven bathrooms and sits on top of its own mountain, offering far-reaching views of Fountain Hills.
The home features Black Cohiva Italian granite slabs, custom-made Italian chandeliers and light fixtures, negative edge pool and spa with water features, pool and spa tiles from Spain, rooftop deck and fire pit and floor-to-ceiling retractable windows throughout the house.
Loabneh is known for developing technology that tracks the pickup and transport of Medicaid patients, which for years had suffered from inefficiencies and fraud. He has several U.S. patents for his software and technology, along with co-inventors Abedelhalim Lawabni and Shuhab Ahmed.