Friday, March 8, 2019 / by Juan Grimaldo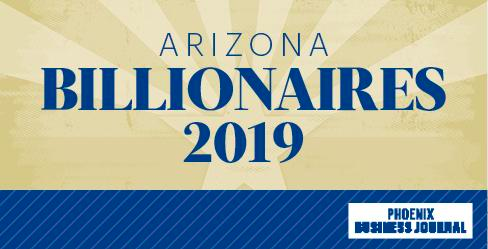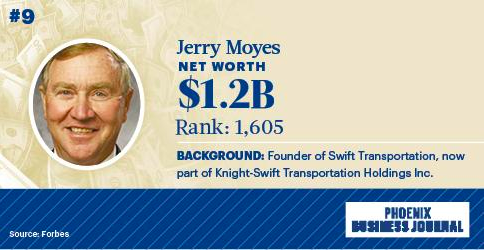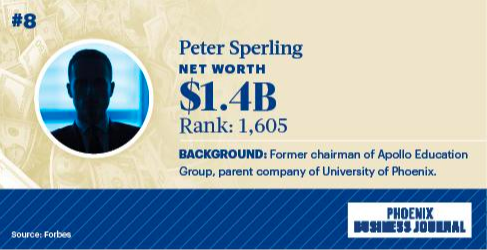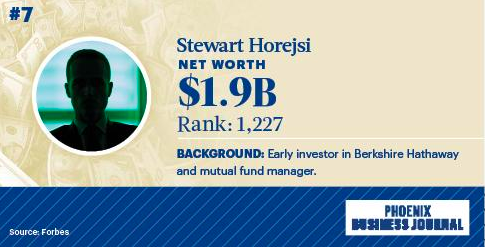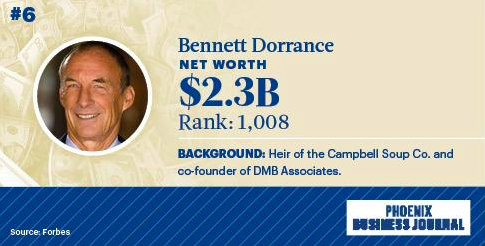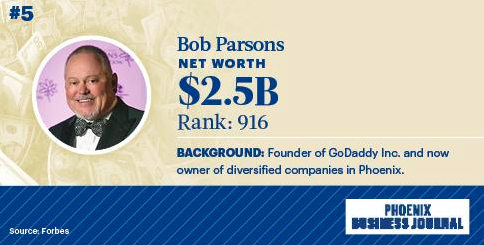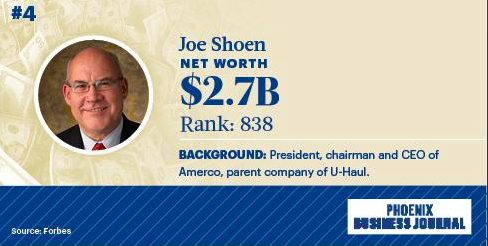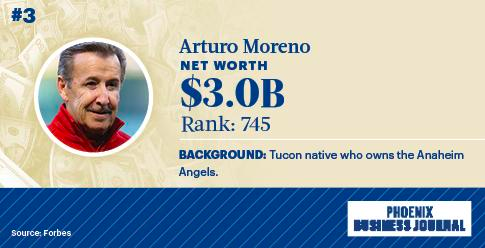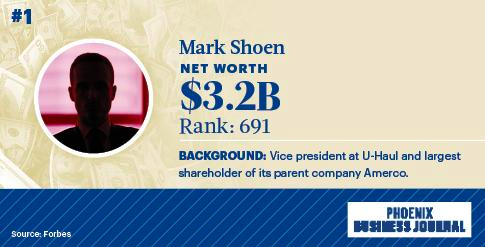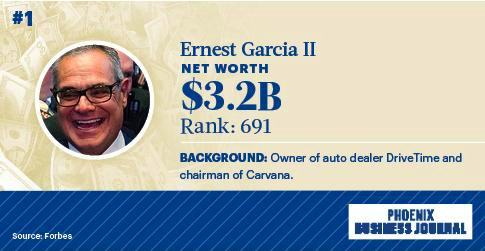 Arizona has one less billionaire than last year, but the others in the state saw their ranking rise on the annual Forbes list of the world's wealthiest people.
Most of the state's nine billionaires saw their fortunes grow during the past year, according to the Forbes ranking. No one saw that more than DriveTime owner and Carvana (Nasdaq: CVNA) Chairman Ernest Garcia II, who added $1 billion to his net worth.
That change pushed Garcia up more than 500 spots on the list and landed in a tie with another Arizona billionaire, U-Haul vice president Mark Shoen, who owns one-fifth of the the rental vehicle firm's parent company, Nevada-based Amerco (Nasdaq: UHAL).
To see the full list of Arizona billionaires, click on the image gallery above.
Arturo Moreno, the Tucson businessman and owner of the Anaheim Angels, saw his fortune grow by roughly $500 million, the second-highest leap among Arizona billionaires.
Three of the nine billionaires saw their fortunes decline by varying amounts, including GoDaddy (Nasdaq: GDDY) founder Bob Parsons and Bennett Dorrance, Campbell Soup Co. heir and DMB Associates co-founder.
Jerry Moyes, the founder of Swift Transportation, now part of Knight-Swift Transportation Holdings Inc. (NYSE: KNX) saw his fortune drop the most, by $500 million.
Only one billionaire fell of this year's list: John Kapoor, founder of Insys Therapeutics Inc. For the past two years, Insys has been embroiled in lawsuits over its opioid product Subsys that has seen its former CEO and other executives plead guilty to pushing the drug.
The world's top three billionaires hail from the U.S., with Amazon.com Inc. founder Jeff Bezos and family at the top of the list, followed by Microsoft Corp. co-founder Bill Gates and Berkshire Hathaway head Warren Buffett. For the complete Forbes list, click here.


Author: Patrick O'Grady, Managing Editor, Phoenix Business Journal (Images: Joel Chadwick, Phoenix Business Journal)