Thursday, August 1, 2019 / by Juan Grimaldo
West Valley gaining momentum as a hotbed of housing activity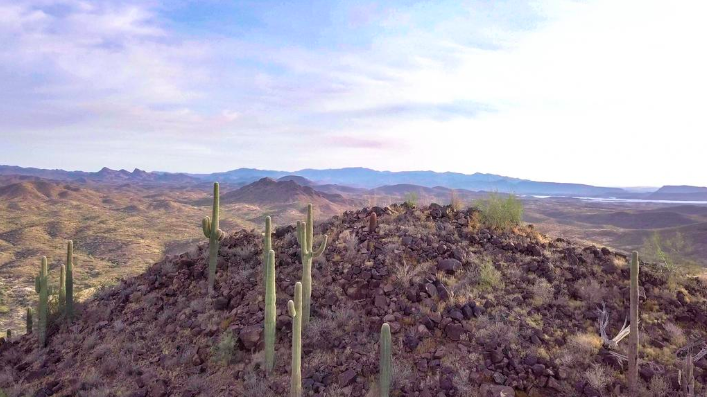 (Image: Provided by Vistancia)
Northpointe at Vistancia is the fourth and final lifestyle community at Vistancia, a master-planned community in north Peoria.
Three homebuilders have signed contracts to be the first to build on the last remaining chunk of land at Vistancia, a $350 million master-planned community in Peoria.
One of those homebuilders — Atlanta-based Pulte Homes — will debut at Vistancia, while the other two — Houston-based David Weekley Homes and Scottsdale-based Richmond American Homes — have already built homes within Vistancia's 7,100-acre community, said Mark Hammons, vice president and general manager for Vistancia.
Dallas-based Stratford Land, the developer of Vistancia, is investing about $200 million for the remaining parcel of land at Vistancia, which covers 3,450 acres.
Called Northpointe at Vistancia, the final phase of the community eventually will include 3,250 single-family homes, private resort-style recreation centers with swimming pools, community parks, a K-8 elementary school and a 1,100-acre mountain preserve with hiking trails and walking paths.
The three homebuilders bought 437 home sites of varying sizes:
David Weekley acquired 60 lots sized 70 feet by 125 feet and another 85 lots sized 50 feet by 120 feet;
Pulte taking 97 lots sized 60 feet by 120 feet including 50 purchased upfront and another 47 to close in early 2020; plus an additional 83 lots sized 53 feet by 115 feet;
Richmond American Homes buying 112 lots sized 45 feet by 120 feet.
Hammons said he expects a grand opening in the fall of 2020.
Northpointe is in the most northern part of Vistancia, with the highest elevations of all its lifestyle communities.
"It's a true milestone for us," Hammons said. "We've waited so long to get up there. Everything has to be right: market conditions; builders have to be ready to get up there. We've been patiently waiting."
RL Brown, publisher of Phoenix Housing Market Report, said the Vistancia master plan has been a phenomenal success.
"They pioneered the far northwest area, attracted a diverse mix of consumers with solid product positioning, and an aggressive market plan," Brown said. "The remaining parcels represent the cream of the crop of the community and will be market winners by all odds."
Jim Belfiore, founder of Belfiore Real Estate Consulting, agreed with Brown, saying Vistancia has been the cornerstone of development in the West Valley.
"North Peoria is one of the few truly standout move-up markets in the West Valley," Belfiore said. "That submarket is sort of like being the Gilbert of the West Valley."
Master-planned communities in the West Valley are gaining momentum, he added.
"The West Valley is a hotbed of expansion today," Belfiore said. "There are more new community openings in the West Valley than any other area in the metropolitan Phoenix area today."
In Belfiore's report of the top-selling communities in metro Phoenix, eight are in the West Valley.
"I expect that to continue," he said.
Of the six Phoenix-area master-planned communities that made the list of the 50 top-selling communities across the country, five are in the West Valley, according to RCLCO Real Estate Advisors, which publishes the list every year.


By Angela Gonzales – Senior Reporter, Phoenix Business Journal