Tuesday, July 2, 2019 / by Juan Grimaldo
Felicidades Juan & Antonia! Estamos muy emocionados de que nos llego la oferta perfecta para su casa en tan solo 4 dias al mercado! Gracias por darnos la oportunidad de poder ayudarles con la venta de su casa!
Congratulations to Juan & Antonia! We are so excited that we received the perfect offer on your home in only 4 days on the market! Thank you for giving us the opportunity to help you with the sale of your home!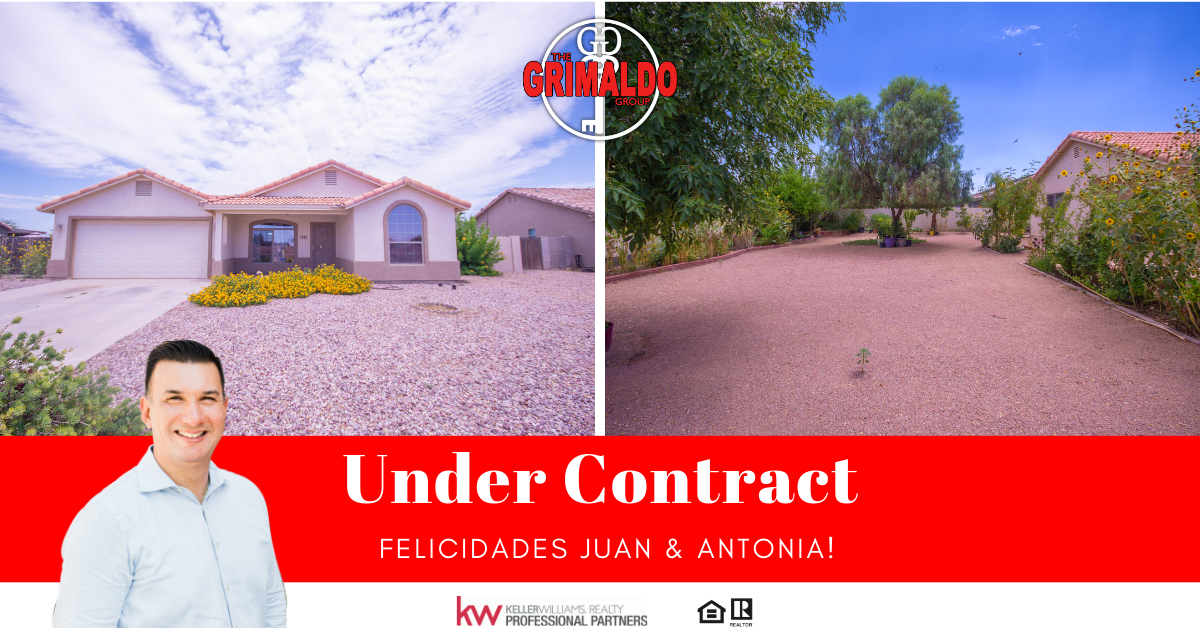 Are you looking to Buy or Sell your home?
Call us today 480-365-8346!
Esta
buscando
Comprar
o Vender
su
casa?
Llámenos
hoy 480-365-8346!
#
thegrimaldogroup
#
soldbythegrimaldogroup
#
azrealestate