Tuesday, December 22, 2020 / by Juan Grimaldo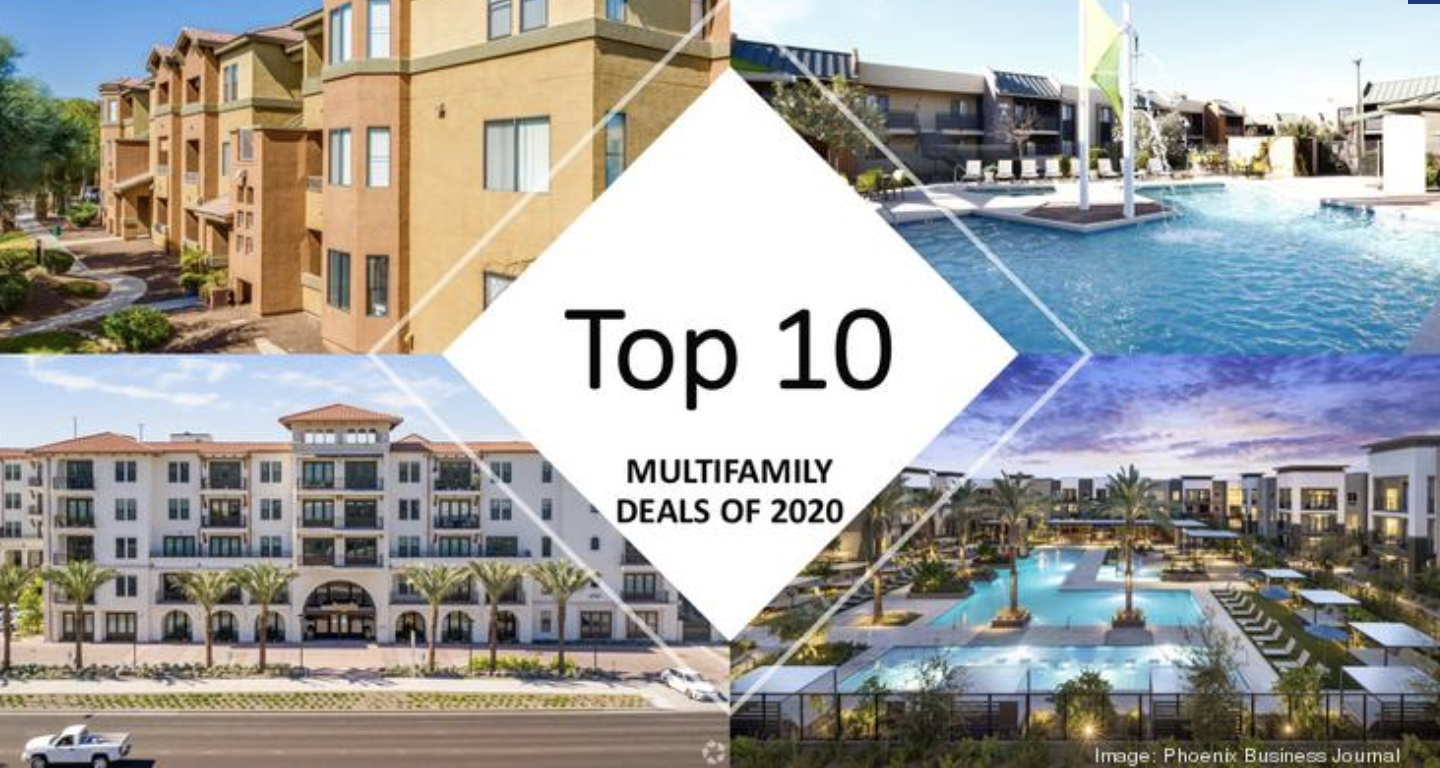 Out-of-state investors are taking a keen interest in multifamily deals in metro Phoenix, with multimillion dollar deals closing almost daily.
Janet LePage, co-founder and CEO of Canadian-based Western Wealth Management, has been steadily buying 13,585 units in metro Phoenix since she started investing here in 2014.
As a mother, LePage is doing everything she can to keep rents affordable for her tenants, averaging $968 in monthly rents at her apartments in Phoenix. Installing washers and dryers in the units also was important to her, as she thought of mothers with napping children having to leave their apartments to do laundry.
"I didn't realize it was such a differentiator because to me it was common sense," she said.
LePage said she selected Phoenix as her first location to buy properties because of its strong economic fundamentals.
"I just don't see how Phoenix isn't going to continue to thrive," she said.
Western Wealth employs 126 people at its Phoenix operations.
The top 10 sales of 2020 alone were worth more than $1 billion.
Sean Kia, co-founder and principal of Los Angeles-based Tides Equities LLC also has been bullish on metro Phoenix.
And he's beginning to see more competition coming into the market.
"It is becoming very challenging to source new deals as capital is continuing to pour into Phoenix, due to the strong fundamental metrics," Kia said. "There are more bidders on marketed deals and pricing is blowing past original expectations. Phoenix has phenomenal job growth, wage growth and population projects, both in the short and long term."
Brad Cooke, senior vice president of Colliers International Cooke Team — which closed $500 million in sales nationwide in December alone — said Phoenix is a hot spot for investors.
"Phoenix — and this is true for the larger Sunbelt region as a whole — has experienced an explosion of investor interest, which stems from three major market forces," Cooke said. "First, economic recovery leads the nation. In fact, the Phoenix metro has recouped 70% of lost jobs, compared to 54% nationally."
With major corporate relocations and job announcements spurring additional investor interest, there's already a significant increase in already high population growth, he said.
Metro Phoenix also is significantly undersupplied by around 32,000 units, he said.
According to the latest report from RealPage Inc., Phoenix ranks seventh nationwide for total units under construction, with 22,055 apartments under construction as of the third quarter.