Tuesday, December 15, 2020 / by Juan Grimaldo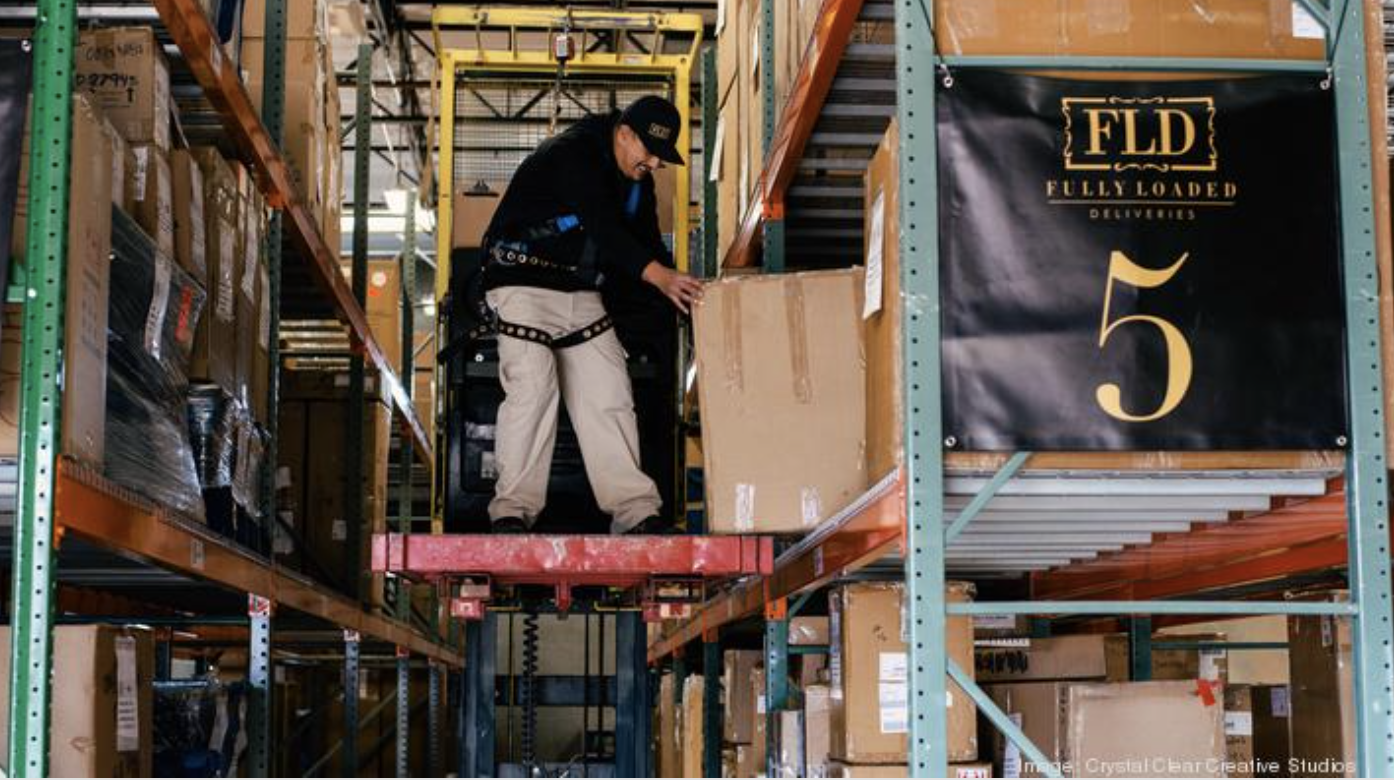 After years of his business quickly growing out of its space, Chris Berg, owner of Phoenix-based Fully Loaded Deliveries, knew it was time for the company to buy its own building to service its rapidly growing client base and headcount.
The company, which specializes in working with designers, builders and architects to store and install furniture, art and other home fixtures, and offers full-service moving and packing, bought a building, located in north Phoenix near Seventh Street and Deer Valley Road, for its new headquarters and began working in the space in November. The 33,000-square-foot building, which was purchased for $4.2 million, features a specialized art and accessory room and climate-controlled storage.
"The transition has been phenomenal," he said. "Now we finally have everyone under one roof."
Previously, the company had been working out of two separate warehouses in the Valley it was leasing, which totaled 18,000 square feet.
Now, the company has room to further expand. Berg said the company looked for about a year and a half to find the right space in the right area. He said proximity to his clients and a location in a desirable area was important to him and his clients, who often stop by the warehouse.
Fully Loaded Deliveries works all through the state of Arizona and is expanding more heavily into other western states, but the moving services can go all over the country, Berg said.
"I am definitely seeing a need in the industry on the high-end side," Berg said. "There is demand from architects, designers and builders."
The company has 28 employees, all based in Phoenix, and is hiring for five warehouse jobs, five field specialists and one floor manager, Berg said.
Berg said he was inspired to start the business 17 years ago when his sister-in-law opened a high-end furniture store, and he saw the need for high-end storage and installation, with white-glove setup and placement of items, sometimes based off a drawing or blueprint.
According to Colliers International research, the Northwest Valley submarket, which includes Deer Valley, had 1.6 million square feet of net industrial absorption in the third quarter of the year, and had a 5.4% vacancy rate, one of the lowest in the Phoenix area.