Monday, February 10, 2020 / by Juan Grimaldo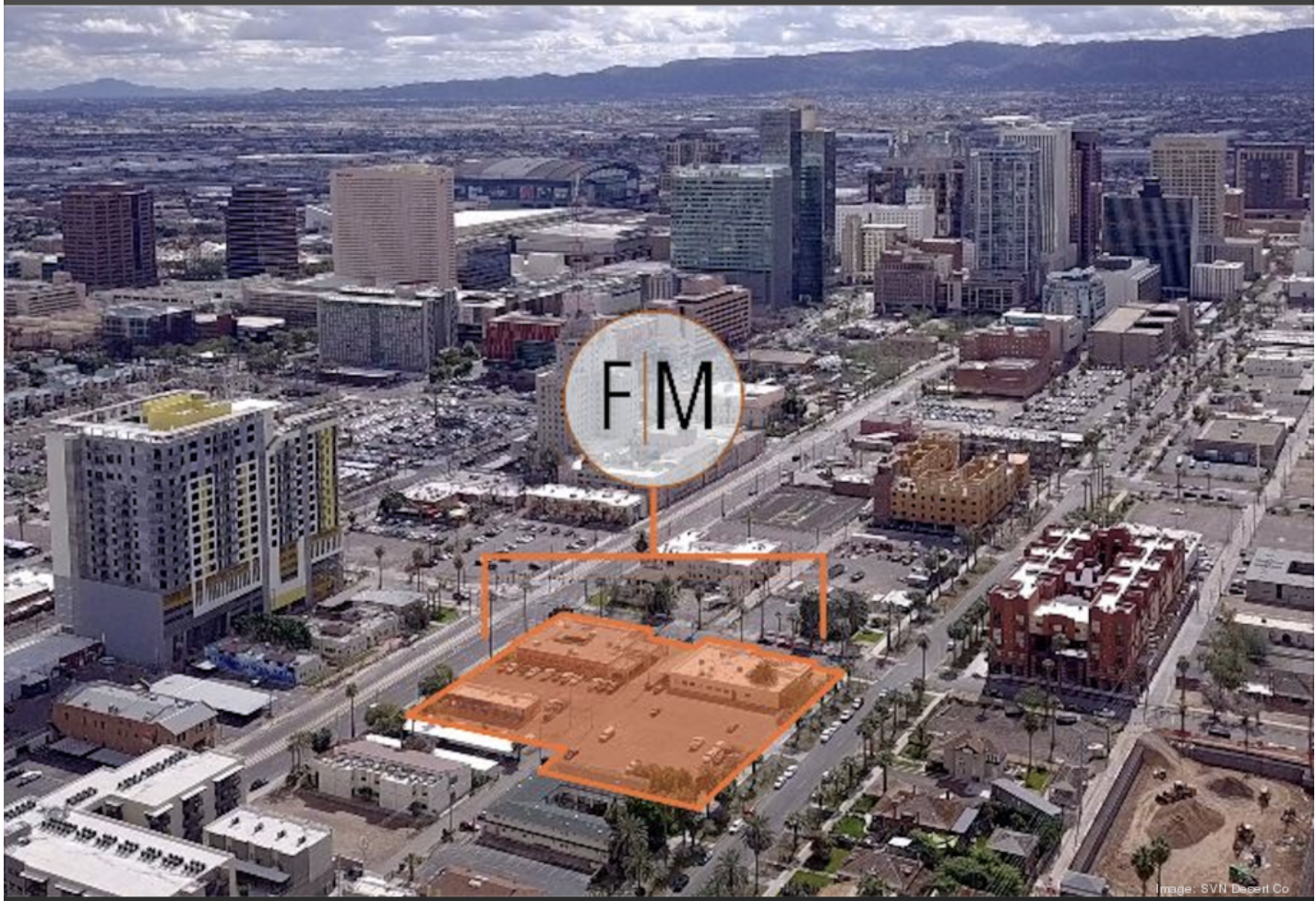 A partnership between True North Studio and Hatteras Sky plans to build a high-rise near First Avenue and McKinley Streets.
PROVIDED BY SVN DESERT COMMERCIAL ADVISORS
By Corina Vanek – Reporter, Phoenix Business Journal

Un desarrollador local se está asociando en un proyecto en el centro de Phoenix que podría aterrizar en un edificio de 23 pisos con apartamentos y restaurantes de lujo.

True North Studio, el desarrollador inmobiliario del centro de Phoenix con varios proyectos en proceso en el Distrito de Artes Roosevelt Row, y el desarrollador con sede en Atlanta Hatteras Sky compró 1.68 acres en el centro de Phoenix para desarrollar una gran altura de uso mixto.

El proyecto, llamado First McKinley en First Avenue y McKinley Street, incluirá 385 unidades de apartamentos de lujo y 15,000 pies cuadrados de tiendas al nivel de la calle. Su diseño preservaría el edificio histórico del Centro Médico McKinley en el sitio.
El paquete se encuentra en una "zona de oportunidad", que otorga un tratamiento fiscal preferencial a las ganancias de capital que se reinvierten en las zonas designadas por el gobierno federal. Según Hatteras Sky, las compañías utilizarán el dinero del fondo de la zona de oportunidad para desarrollar el proyecto de $ 140 millones.

True North Studio y Hatteras Sky compraron la propiedad a Drapac Capital Partners por $ 7 millones. Justin Horwitz y Paul Borgesen de SVN Desert Commercial Advisors representaron al vendedor en la transacción.

"Phoenix ha exhibido un crecimiento dramático en el empleo y el alquiler, especialmente en el centro de la ciudad, donde la población se ha disparado en los últimos años y se espera que se duplique en los próximos cinco años", dijo Oz Friedmann, director gerente de desarrollo de Hatteras Sky, en un comunicado. "Estamos emocionados de ser parte del horizonte cambiante. La propiedad proporcionará a los futuros residentes acceso inmediato a lo mejor de la escena artística de Roosevelt Row y al corredor de negocios y entretenimiento del centro ".

Se espera que la construcción del edificio comience este verano.

True North Studio está detrás de un puñado de otros proyectos en el área de Roosevelt Row, y más recientemente se anunció que sería el desarrollador del primer hotel Atari, que se construirá en una parcela vacía adyacente al edificio de oficinas Ten-O-One en Avenida central y calle Roosevelt.