Friday, May 29, 2020 / by Juan Grimaldo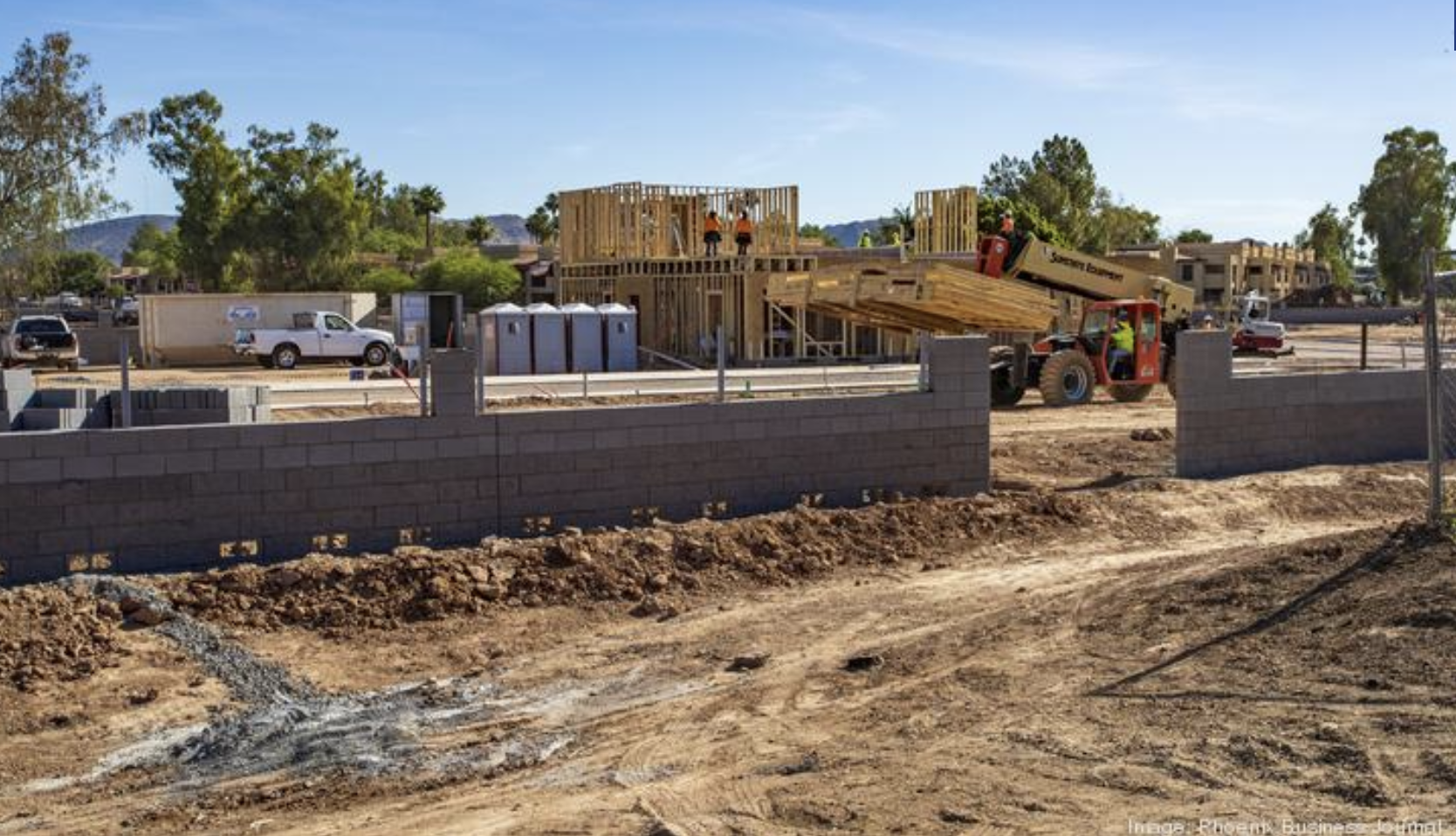 At a time when Hovnanian Enterprises Inc. (NYSE: HOV) is rightsizing its assets nationwide, the New Jersey-based homebuilder is bullish on metro Phoenix.
The company is phasing out of the Chicago market as it sells through its existing communities, according to a May 19 regulatory filing with the U.S. Securities and Exchange Commission. It also is working to reduce its annualized overhead expenses by $20 million via furloughs, layoffs and other cost-reductions.
But the company will remain committed to high-growth markets such as Phoenix.
"We're bullish on the market in Arizona," Steven Logan, division president for K Hovnanian's Phoenix division, told the Business Journal. "We are on track to close 600 homes this year."
In metro Phoenix, K Hovnanian homes are priced from less than $200,000 for entry-level residences up to $1 million luxury homes.
The home builder is building models for 198 townhomes on the former El Caro Golf Course near 23rd and Northern avenues in Phoenix. K Hovnanian paid $4.56 million for the 27-acre parcel in November 2019, according to RL Brown Housing Reports.
The two-story townhomes range from 1,250 to 1,500 square feet and begin sales this summer.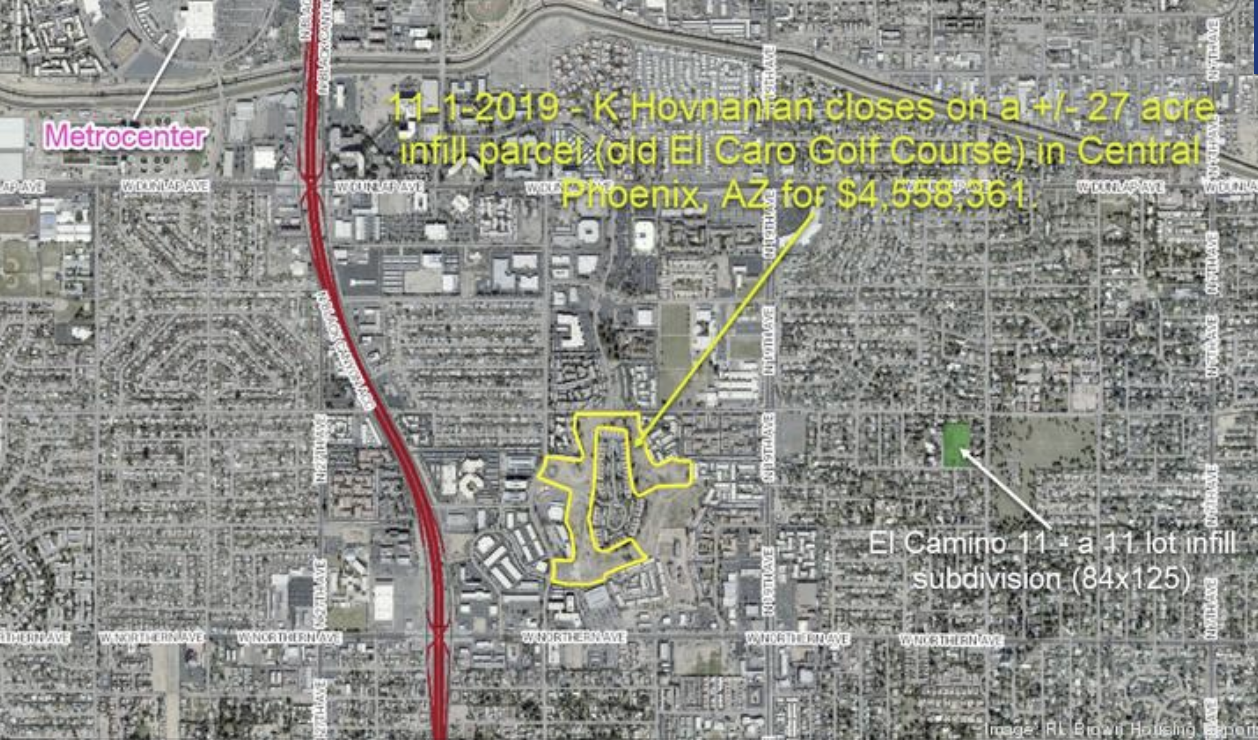 "KHov is doing what most firms should do — focusing their efforts and resources on those communities where the potential for housing activity is the greatest," said R.L. Brown, publisher of R.L. Brown Housing Reports. "In the last 12 months, they have ranked No. 12 in both permits and closings in Phoenix and were No. 9 in permits in Phoenix in April. This is a solid performance, and their new strategy could suggest that they will be even more aggressive in the future here in Phoenix."
The fact that the company is slimming down in less profitable markets should not come as a surprise, said Jim Belfiore, founder of Belfiore Real Estate Consulting.
"During periods of contraction, builders often shutter some offices," Belfiore said. "I would not expect builders to do the same in Phoenix, notably a better performing market over the last 48 months for publicly traded home builders."
K Hovnonian is among the builders pulling the most single-family building permits in the Valley so far this year: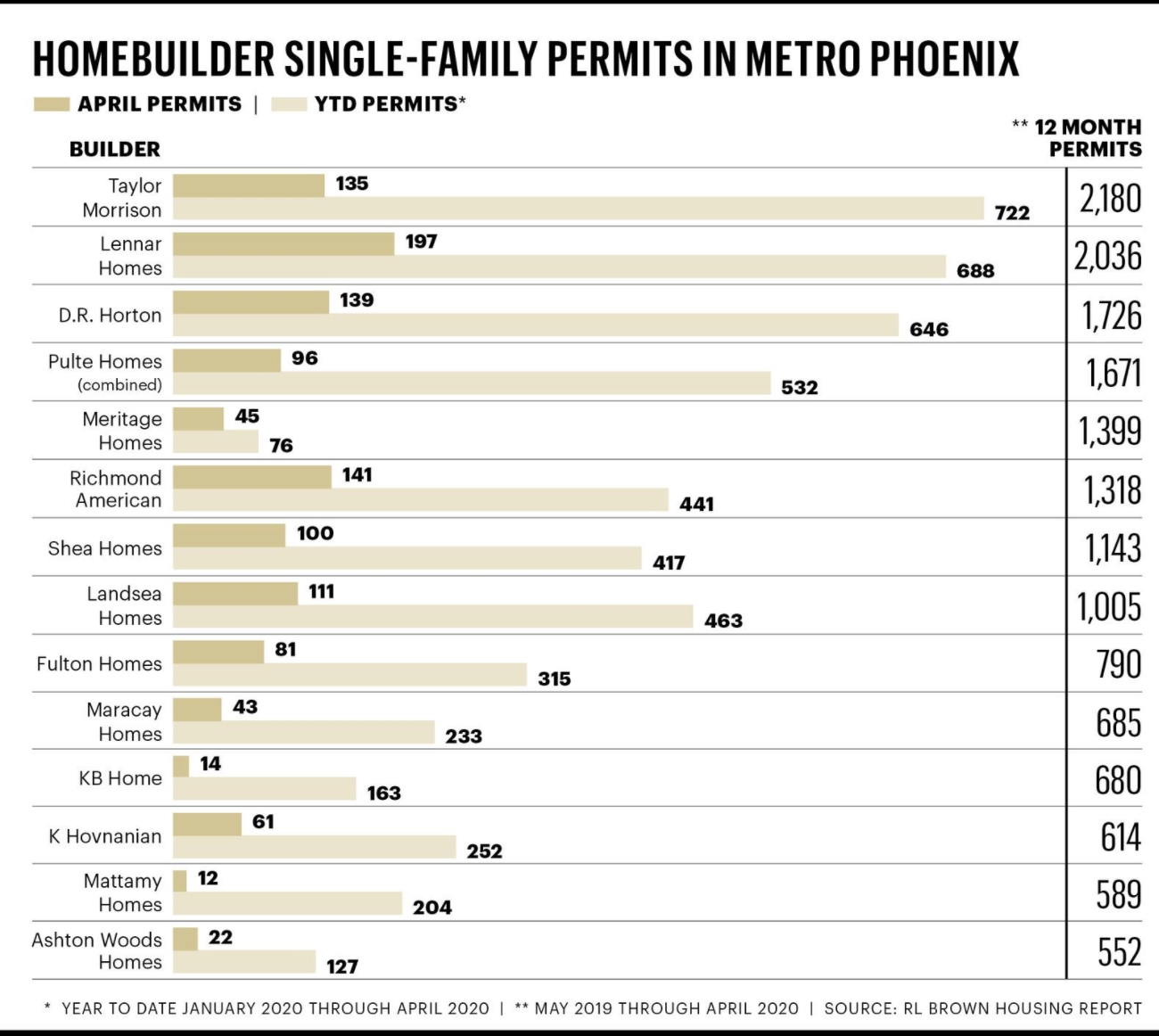 By Angela Gonzales