Monday, March 25, 2019 / by Juan Grimaldo
Height restriction for the project has been capped at 110 feet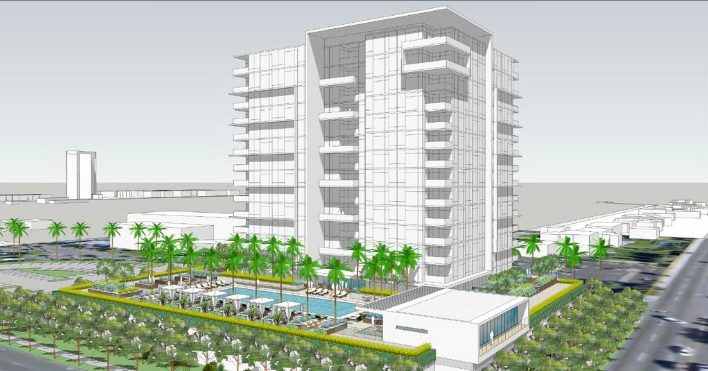 (Image: Sunbelt Holdings)

This proposed condominium project on the northeast corner of Seventh Street and Thomas Road on the Phoenix Country Club parking lot will be no higher than 110 feet.
Sunbelt Holdings Inc. is moving forward on a scaled back version of luxury condominiums on the Phoenix Country Club parking lot in the wake of a City Council vote that denied the developer's high-rise zoning request.
At that meeting, Councilmember Laura Pastor, whose District 4 encompasses the site, said she didn't support a high-rise development at that location and capped the project at 110 feet. However, she added a stipulation for Sunbelt Holdings to create a planned unit development proposal for the project with input from a group of neighbors who vigorously fought against the development. City Council voted unanimously to support Pastor's motion.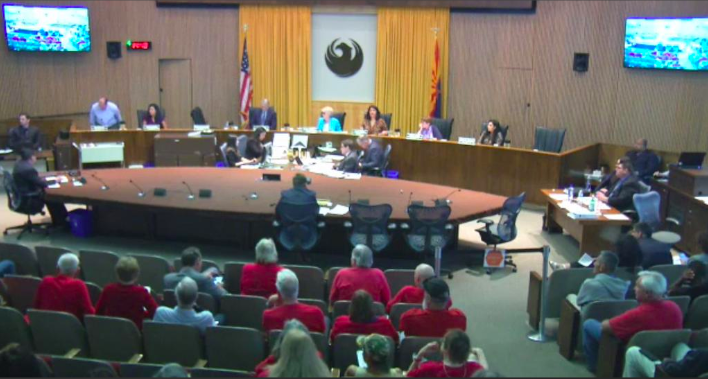 (Image: Screenshot of televised meeting)
Phoenix City Council unanimously voted against highrise zoning for a condominum project on the Phoenix Country Club parking lot. Several homeowners wearing red shirts that said "Stop the Looming Tower" spoke out against highrise development.


John Graham, president and CEO of Scottsdale-based Sunbelt Holdings, said the 110 feet cap would mean the project would be closer to nine or 10 stories, depending on its design. The proposed project would cover just under 3 acres. During negotiations with Pastor and angry neighbors over the past several months, Graham had gradually scaled back the height, lowering it to 164 feet then to 140 feet.
"Fairly recently, we were talking about going down to 125 feet," Graham said.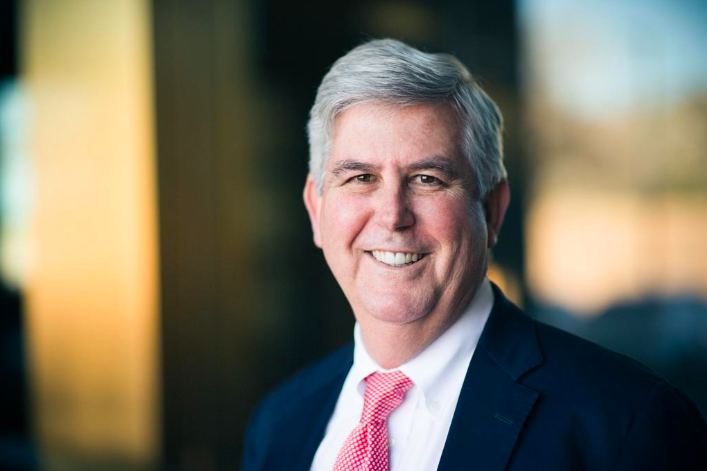 (Image: Provided by Valley Leadership)
John Graham, president and CEO of Sunbelt Holdings Inc.



He said he has six months to file the PUD, which would still need Council's approval.
The details of the project — including the total number of units and total development cost — will be worked out over the next several months, he said.
If all goes according to plan, construction could start within a year, he said.
What he does know is it will be fewer than the 125 units and $75 million development cost most recently proposed.
"Laura Pastor really deserves a lot of credit for pulling the parties together," Graham said.
In his 35 years of real estate development, Graham said he has never faced such a contentious rezoning case.
"I have certainly gotten my fair share of blowback," he told the Business Journal. "In this business, you have to be diplomatic and resilient."
When he first agreed to help out his friends at the Phoenix Country Club and build the project, he had no idea there would be so much animosity from surrounding homeowners.
"I thought everybody thought that area was ready for redevelopment," he said.
Still, it's not as if he didn't think about walking away from the four-year fight, though ultimately he didn't want to let down his friends at the Phoenix Country Club.
"I'd say for every project, there's a decision tree that you need to make soon when you see this situation, which is either frankly just walk away or do you have the tenacity to sit at the table long enough to try to reach a solution," he said.
Robert Warnicke, a Phoenix attorney who led the group of homeowners who opposed the project said he's still trying to determine if his group won or lost.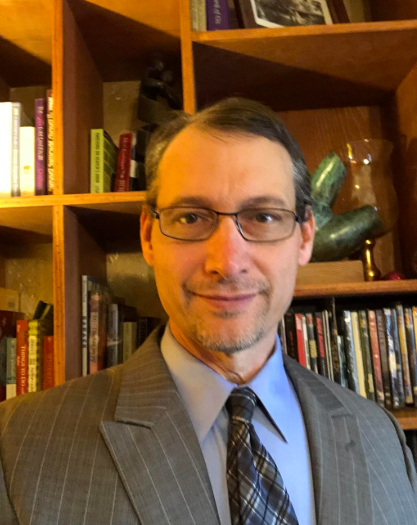 (Image: Robert Warnicke)
Robert Warnicke, a Phoenix attorney led a group of homeowners to oppose a condo tower on the Phoenix Country Club.


Homeowners were against high-rise zoning, but they also were against mid-rise zoning, which is what Council temporarily voted to approve for the project, Warnicke said.
But he said he's prepared to work with Graham on a design that will be amenable for all involved.
"I'm not sure if at this point we're talking about fighting as much as we're talking about trying to mitigate damage from it," Warnicke said.
Separately, Sunbelt said this week that it would shuffle several senior executive roles at the firm.

Author: Angela Gonzalez, Senior Reporter, Phoenix Business Journal