Monday, April 8, 2019 / by Juan Grimaldo
Move comes as firm has expanded its local portfolio of office and industrial properties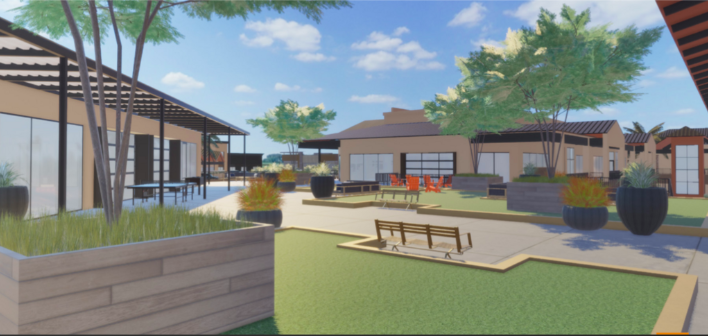 (Image: Provided by DPC COS.)
An artist's rendering shows the planned renovated central courtyard in the Block 7000 center.

DPC Cos., a Denver-based real estate owner and developer, is opening a Phoenix office that will be led by a 24-year Valley real estate veteran.
Jerry Noble, who most recently worked as senior director and Phoenix market leader at Cushman & Wakefield, will lead and manage DPC's Phoenix office, which will be at 7000 E. Shea Blvd. in Scottsdale, a former shopping center DPC renovated into a creative office complex.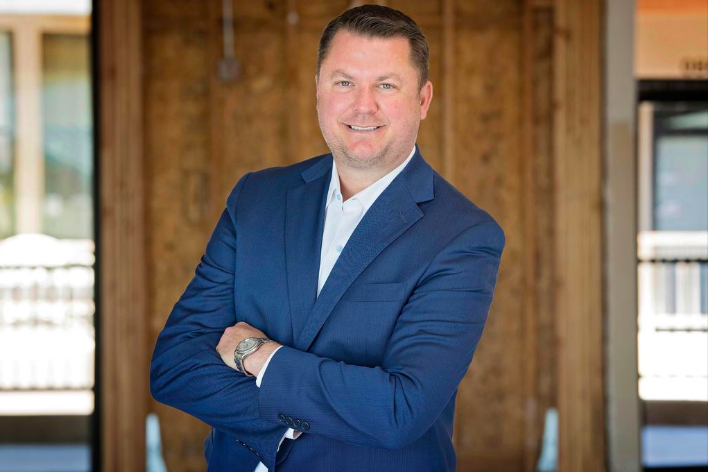 (Image: Provided by DPC COS.)
Jerry Noble will lead the DPC Cos. Phoenix office.



"DPC has developed, owned and managed properties in Arizona for the last 15 years, and our redevelopment at Block 7000 presented the perfect opportunity to open a dedicated office here," said Chris King, CEO and president of DPC, in a statement. "We are excited to have Jerry, a long-time veteran in the Phoenix market, join our team and continue to grow and diversify our portfolio of commercial buildings in Phoenix and the Western U.S."
DPC, the developer behind Block 7000, also owns and developed Hub 317, a former Phoenix Sam's Club that was transformed into an industrial complex in Phoenix, as well as the office tower at 3200 N. Central Ave.
"I've developed a great working relationship with DPC Cos. over the years through my work on the brokerage side," Noble said in a statement. "I respect their commitment to serving Arizona with a long-term approach to developing and managing quality properties, as well as their high level of integrity in their business deals. I look forward to contributing to the company's growth."


Author: Corina Vanek, Reporter, Phoenix Business Journal