Wednesday, July 10, 2019 / by Juan Grimaldo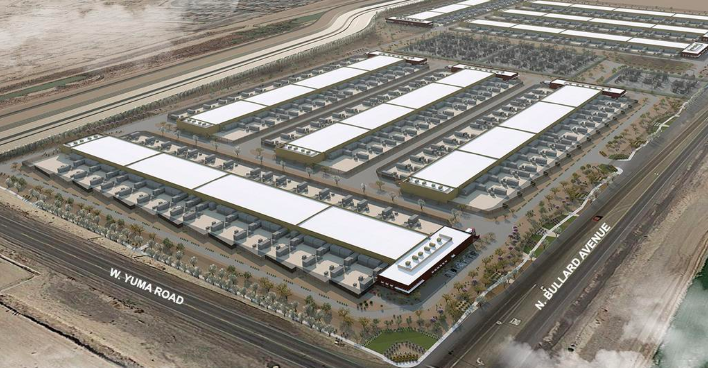 (Image: Provided by the City of Goodyear)
Compass Datacenters plans to build a 1.8 million-square-foot data center development in Goodyear.



Construction has begun on the first phase of Compass Datacenters campus in Goodyear, which will include eight data centers totaling 1.8 million square feet at full buildout.


The first, two-building phase will deliver a combined 72 megawatts of IT load and is scheduled to be completed by fourth quarter 2019.


"Greater Phoenix is a natural next step for Compass since it's an important location for cloud and hyperscale customers, due to its geographic location, availability of fiber connectivity, affordable cost of data center operations and the rarity of natural disasters," said Chris Crosby, CEO of Compass, in a statement.


Compass spent $42.35 million to assemble the 225 acres for the project, located near Bullard Avenue south of Van Buren Street, according to real estate database Vizzda.


"Compass Datacenters is a world-class company and a magnificent addition to our growing technology base," said Goodyear Mayor Georgia Lord in a statement. "The city and Compass are working together in an effort to provide our community with high-end jobs and high-tech solutions. Goodyear is quickly becoming a dynamic location for tech companies and knowledge workers."


Goodyear recently has become a choice location for data center users. Vantage and Stream Data Centers both announced plans this year in Goodyear, and Microsoft bought two huge swaths of land in the city to develop data centers. The tech giant also bought a third parcel in El Mirage to build data centers.


By Corina Vanek – Reporter, Phoenix Business Journal