Monday, July 13, 2020 / by Juan Grimaldo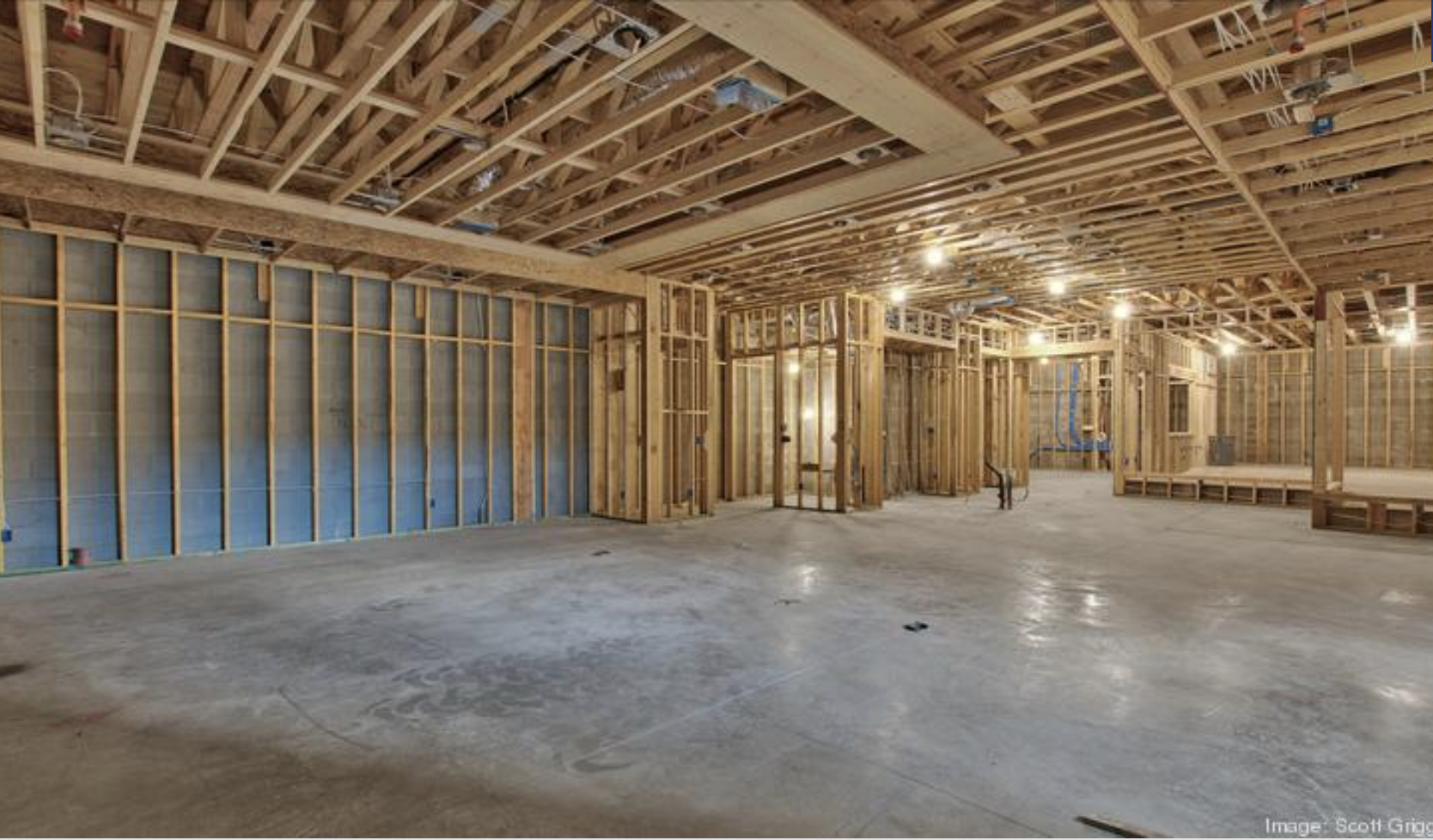 More than 100 custom home lots priced above $1 million have been sold in metro Phoenix during the past 12 months, and Covid-19 doesn't seem to be impacting sales so far, according to data compiled exclusively for Phoenix Business Journal.
Research by RL Brown Housing Markets shows 101 custom home lot sales priced higher than $1 million from January 2019 through May 2020.
"The fact that our market has had 101 of these transactions is really amazing," said Jim Daniel, president of RL Brown Housing Markets.
Another five custom lots sold in June ranging from $1 million to $1.5 million, Daniel said.
Rod Cullum, president of Scottsdale-based custom home builder Cullum Homes, said he's seeing a very high interest and activity from potential homebuyers in the Chicago, Seattle and Los Angeles markets.
"We're still seeing activity within our local market, but most of our activity is coming from out of state right now," he said. "What we're hearing is we typically offer a little more open space than they're accustomed to in LA and less urbanized markets."
Metro Phoenix also has more single-family detached homes than other cities with a much higher density lifestyle.
"That's what's attracting them," he said. "They can come here and get a little more space around them."
Buyers are asking for things they've never asked for before, including multiple private offices as they work from home amid the pandemic.
They're also paying more attention to potential backgrounds for their Zoom and Skype meetings, he said. They might use a certain part of their home office if they want to impress, but another area if they want to appear more humble, he said.
"We've never had that conversation before," he said.
While Cullum Homes has a reputation for building custom homes focusing on indoor air quality, buyers are requesting systems that scrub the air much like a clean room or hospital.
"Almost every buyer is asking for that," he said.
They're also asking for a pandemic pantry — a much bigger area to store toilet paper and food supplies.
"People are having more meals at home," he said. "They're more conscious of storage and pantry areas."
Here's a look at the largest custom lot sales between March and May in metro Phoenix: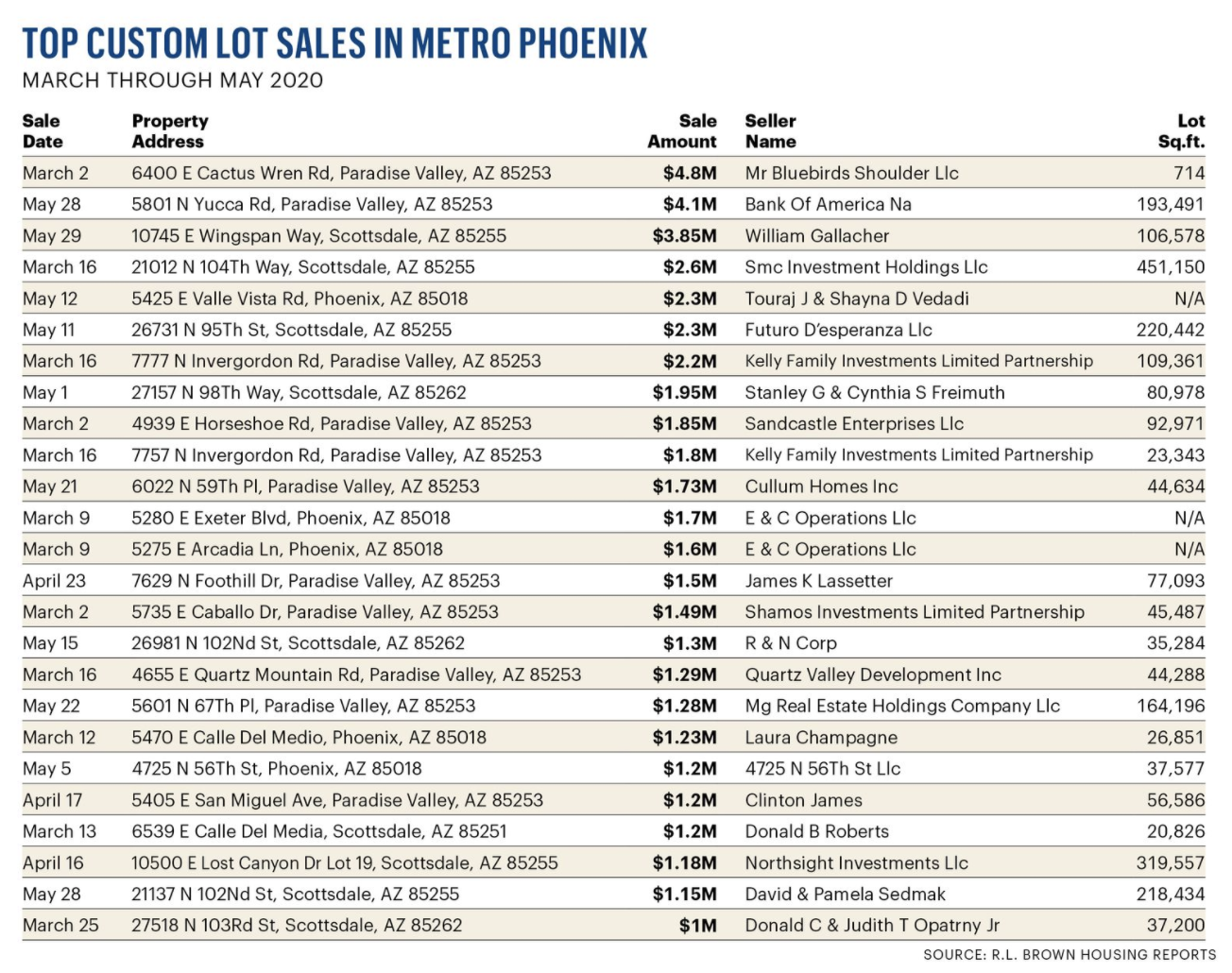 By: Angela Gonzales